When You Don't Know What to Do
"We don't know what to do but our eyes are on You." - (2 Chronicles 20:12)
No matter how gifted we may be, sooner or later we will hit a wall of crisis where we simply do not know what to do. The Scripture quoted above is taken from an historical context when the people of God were overwhelmingly outnumbered and they simply did not know what to do.
The earthly half-brother of Jesus wrote that when we do not know what to do we should ask God for the wisdom we confess we do not have (James 1:5). He promises us that God will not hold back but dump a truckload of wisdom on us.
Years ago I received a telephone call from my youngest daughter when she was a first year student at the University of Virginia. With many tears she informed me that she had fallen down a flight of stairs and was sure she had broken her back. At the hospital they had discovered mononucleosis and seriously infected tonsils that needed to be removed. She concluded her "organ recital" litany: "Finals begin tomorrow and I just don't know what to do, Daddy!"
Frankly, I was touched that my very intelligent young daughter believed that if she could just share her litany of woes with me and tap into the vast resources of my wisdom I could tell her what to do when she did not know what to do.
According to James that is the way we make our heavenly Father feel when we come to Him overwhelmed with problems and tell Him we just don't know what to do. That's why a good way to begin some days is:
"Lord, I don't know what to do but my eyes on you!"

---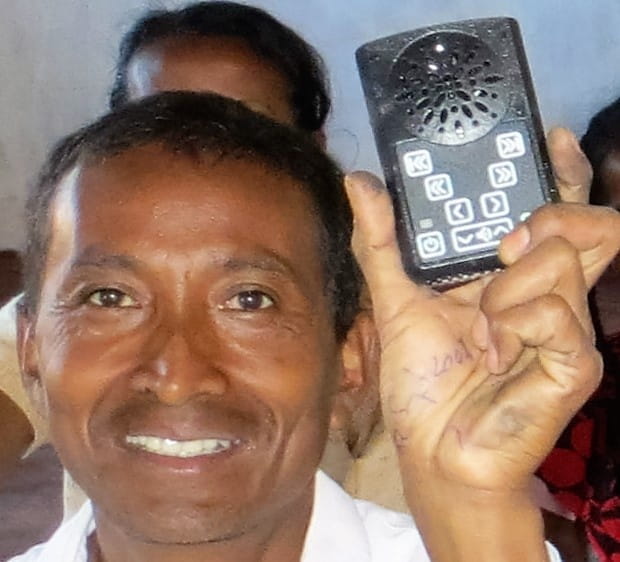 Give MBC to developing nations
Do you love The Mini Bible College by Dick Woodward? We do, too! That's why ICM has translated MBC into more than 40 languages and distributes it for free to church leaders, pastors and small groups all over the world.