25 Beautiful Bible Verses about Grace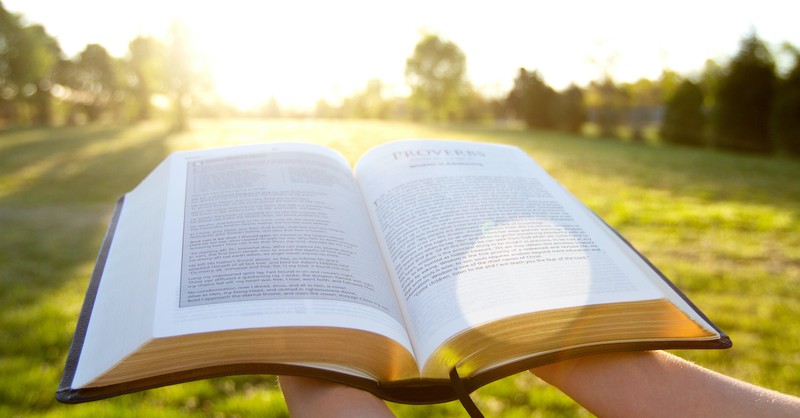 Grace is God's unconditional goodness. You can experience God's grace as a pure gift, without needing to deserve it or earn it. When you reflect on your mistakes and weaknesses, grace may seem too good to be true. The Bible assures you that grace is always available to you, however. Your heavenly Father wants to give you grace because of his great love for you. Here are 25 beautiful Bible verses about grace to help you receive God's wonderful gift of grace into your life.
What Does the Bible Teach about Grace?
The English word "grace" comes from the Greek word "charis" in the Bible's New Testament, which refers to loving-kindness, blessing, and undeserved favor.
God's grace flows out of his love for people, the Bible reveals. Exodus 34:6 describes the connection between God's grace and love, as well as some of God's other qualities: "The LORD, the LORD, a God merciful and gracious, slow to anger, and abounding in steadfast love and faithfulness". When sin separated humans from God, God's love motivated him to save humanity through the redemptive work of Jesus Christ. "For God so loved the world that he gave his one and only Son, that whoever believes in him shall not perish but have eternal life" John 3:16 declares. Grace plays a vital role in salvation: "For it is by grace you have been saved, through faith – and this is not from yourselves, it is the gift of God" (Ephesians 2:8). God offers all people salvation by grace, as a gift that no one deserves, but everyone can choose to embrace because of God's love for them.
More Beautiful Bible Verses about Grace
In addition to the three verses about grace that we've just explored, here are 22 more beautiful Bible verses about grace:
Verses about God's grace at work in your salvation:
"For the grace of God has been revealed, bringing salvation to all people." – Titus 2:11
"Because of his grace he made us right in his sight and gave us confidence that we will inherit eternal life." – Titus 3:7
"Yet God, in his grace, freely makes us right in his sight. He did this through Christ Jesus when he freed us from the penalty for our sins." – Romans 3:24
"But the gift is not like the trespass. For if the many died by the trespass of the one man, how much more did God's grace and the gift that came by the grace of the one man, Jesus Christ, overflow to the many!" – Romans 5:15
"But we believe that we will be saved through the grace of the Lord Jesus, just as they will." – Acts 15:11
"He has saved us and called us to a holy life – not because of anything we have done but because of his own purpose and grace. This grace was given us in Christ Jesus before the beginning of time." – 2 Timothy 1:9
"… to the praise of the glory of his grace, by which he made us accepted in the Beloved. In him we have redemption through his blood, the forgiveness of sins, according to the riches of his grace." – Ephesians 1:6-7
Verses about how God will meet your needs and strengthen you through grace:
"But he said to me, 'My grace is sufficient for you, for my power is made perfect in weakness.' Therefore I will boast all the more gladly about my weaknesses, so that Christ's power may rest on me." – 2 Corinthians 12:9
"Let us then approach the throne of grace with confidence, so that we may receive mercy and find grace to help us in our time of need." – Hebrews 4:16
"Each of you should use whatever gift you have received to serve others, as faithful stewards of God's grace in its various forms." – 1 Peter 4:10
"And the God of all grace, who called you to his eternal glory in Christ, after you have suffered a little while, will himself restore you and make you strong, firm and steadfast." – 1 Peter 5:10
"But by the grace of God I am what I am, and his grace toward me was not in vain. On the contrary, I worked harder than any of them, though it was not I, but the grace of God that is with me." – 1 Corinthians 15:10
"With great power the apostles continued to testify to the resurrection of the Lord Jesus. And God's grace was so powerfully at work in them all." – Acts 4:33
Verses about how God's grace is generous, unlimited, and always available for you:
"For from his fullness we have all received, grace upon grace." – John 1:16
"And God is able to make all grace abound toward you, that you, always having all sufficiency in all things, may have an abundance for every good work." – 2 Corinthians 9:8
"Yet the Lord longs to be gracious to you; therefore he will rise up to show you compassion…" – Isaiah 30:18
"May our Lord Jesus Christ himself and God our Father, who loved us and by his grace gave us eternal encouragement and good hope, encourage your hearts and strengthen you in every good deed and word." – Thessalonians 2:16-17
"But to each one of us grace has been given as Christ apportioned it." – Ephesians 4:7
"For you know the grace of our Lord Jesus Christ, that though he was rich, yet for your sake he became poor, so that you through his poverty might become rich." – 2 Corinthians 8:9
"But he gives us more grace. This is why it says, God stands against the proud, but favors the humble." – James 4:6
"And God raised us up with Christ and seated us with him in the heavenly realms in Christ Jesus, in order that in the coming ages he might show the incomparable riches of his grace, expressed in his kindness to us in Christ Jesus." – Ephesians 2:6-7
"The grace of the Lord Jesus Christ and the love of God and the fellowship of the Holy Spirit be with you all." – 2 Corinthians 13:14
How to Recognize God's Grace in Your Life
You can notice signs of God's grace in your life whenever you experience the wonder of God's love for you. God doesn't owe anyone anything, yet God chooses to freely give grace to everyone who connects with him in a saving relationship. When you ponder the reality that every ability you have – even the ability just to take your next breath – is a gift made possible by a gracious God, you'll see how deeply grace runs through your life.
One powerful practice that can help you recognize God's grace toward you is to make a daily list of blessings for which you're especially grateful. You can incorporate that list into your morning or evening devotional times, to express your thanks to God. My book Wake Up to Wonder explains how connections between gratitude and grace work. It describes research that shows how expressing gratitude for God's blessings in our lives leads to more blessings, in the form of well-being benefits. Those benefits include higher levels of positive emotions such as joy, greater alertness, and an increased ability to notice wonder and experience awe. The English words "gratitude" and "grace" share the same Latin root, gratus. When you choose to become grateful, you become connected to grace, as well. You can perceive the wonder of God's grace at work in your life when you're in a state of gratitude.
Another important way to recognize God's grace in your life is to let go of unnecessary guilt and embrace the freedom that God offers you. Ask the Holy Spirit to give you the wisdom to learn from the guilt you feel about situations in your life, and then to let go of it. Guilt is helpful only when it leads you to repent from sin, receive God's forgiveness, and move forward in better ways with God's help. Guilt is harmful when you get stuck in it rather than accepting God's grace and help to move forward well. God offers you grace and mercy for every new day of your life. When you seek those gifts from our loving God, you'll find them.
Conclusion
Bible verses about grace reveal that you can enjoy the free gift of grace because of God's great love for you. God gives you grace through your salvation, by meeting your needs, by empowering you with strength, and by generously continuing to help you in unlimited ways. You can recognize God's grace in your life by remembering and giving thanks for your blessings, as well as receiving God's forgiveness to learn from your mistakes and move on with freedom. Grace helps you see the wonder of God's love for you in action!
Photo Credit: ©Sparrowstock
---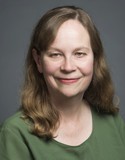 Whitney Hopler is the author of the Wake Up to Wonder book and the Wake Up to Wonder blog, which help people thrive through experiencing awe. She leads the communications work at George Mason University's Center for the Advancement of Well-Being. Whitney has served as a writer, editor, and website developer for leading media organizations, including Crosswalk.com, The Salvation Army USA's national publications, and Dotdash.com (where she produced a popular channel on angels and miracles). She has also written the young adult novel Dream Factory. Connect with Whitney on Twitter and Facebook.
Related podcast:
The views and opinions expressed in this podcast are those of the speakers and do not necessarily reflect the views or positions of Salem Web Network and Salem Media Group.
Related video:
These verses serve as a source of renewal for the mind and restoration for the heart by reinforcing the notion that, while human weakness is inevitable, God's strength is always available to uplift, guide, and empower us.
Video stock video and music probided by SoundStripe