20 Comforting Bible Verses for Funerals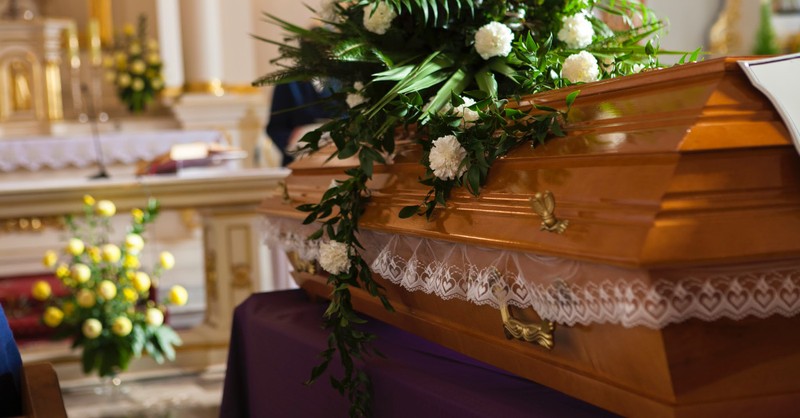 Funerals are filled with the pain of grief, but they also point to hope. At a funeral, God and heaven naturally come to mind. You and everyone who is grieving need the comfort that the Bible's message can bring. Learning what the Bible says about funerals and death can help you and your fellow mourners grieve with hope. Here are 20 comforting Bible verses for funerals, and 3 other ways to comfort those grieving at a funeral.
What Can We Learn about Funerals from the Bible?
The Bible describes funerals as ways to remember and honor those who have passed away, as well as occasions to draw closer to our eternal God.
In both the Old Testament and the New Testament, people mourn the deaths of their loved ones through funerals. They pray, sing funeral songs, and even tear their clothes in grief. One of Jesus' miracles happened at a funeral, and another happened at the grave of someone Jesus was mourning. Luke 7:11-17 describes how Jesus, moved by compassion for a widow at her son's funeral, brought her son back to life there. In John 11:1-44, the Bible tells the story of the death and miraculous resurrection of Jesus' friend Lazarus. Jesus wept as he grieved for Lazarus at Lazarus' grave. Then, in order to strengthen people's faith, Jesus raised Lazarus back to life. These special occasions show God's power over death, and the other biblical funerals show the reality of grief and the importance of seeking God for comfort. The Bible also assures us that, while death is part of living in our fallen world, God offers our souls eternal life with him in heaven.
20 Comforting Bible Verses for Funerals
Here are 20 Bible verses for funerals that can comfort you and those you love who are grieving:
John 3:16: "For God so loved the world, that he gave his only Son, that whoever believes in him should not perish but have eternal life."
John 11:25: "Jesus said to her, 'I am the resurrection and the life. The one who believes in me will live, even though they die. and whoever lives by believing in me will never die. Do you believe this?'"
John 14:1-3: "Do not let your hearts be troubled. You believe in God; believe also in me. My Father's house has many rooms; if that were not so, would I have told you that I am going there to prepare a place for you? And if I go and prepare a place for you, I will come back and take you to be with me that you also may be where I am."
Romans 14:8: "If we live, we live for the Lord; and if we die, we die for the Lord. So, whether we live or die, we belong to the Lord."
1 Corinthians 15:51-57: "Listen, I tell you a mystery: We will not all sleep, but we will all be changed — in a flash, in the twinkling of an eye, at the last trumpet. For the trumpet will sound, the dead will be raised imperishable, and we will be changed. For the perishable must clothe itself with the imperishable, and the mortal with immortality. When the perishable has been clothed with the imperishable, and the mortal with immortality, then the saying that is written will come true: "Death has been swallowed up in victory." "Where, O death, is your victory? Where, O death, is your sting?" The sting of death is sin, and the power of sin is the law. But thanks be to God! He gives us the victory through our Lord Jesus Christ."
Psalm 116:15: "Precious in the sight of the Lord is the death of his saints."
Psalm 23:1-6: "The LORD is my shepherd, I lack nothing. He makes me lie down in green pastures, he leads me beside quiet waters, he refreshes my soul. He guides me along the right paths for his name's sake. Even though I walk through the darkest valley, I will fear no evil, for you are with me; your rod and your staff, they comfort me. You prepare a table before me in the presence of my enemies. You anoint my head with oil; my cup overflows. Surely your goodness and love will follow me all the days of my life, and I will dwell in the house of the LORD forever."
Deuteronomy 33:27: "The eternal God is your refuge, and underneath are the everlasting arms."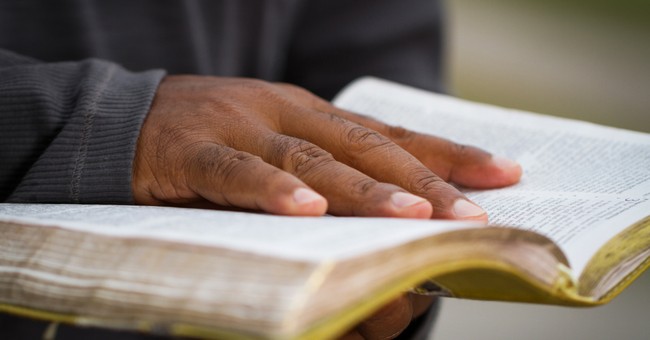 Photo Credit: ©Getty Images/Pixelheadphoto
Romans 8:35-39: "Who shall separate us from the love of Christ? Shall trouble or hardship or persecution or famine or nakedness or danger or sword? As it is written: 'For your sake we face death all day long; we are considered as sheep to be slaughtered.' No, in all these things we are more than conquerors through him who loved us. For I am convinced that neither death nor life, neither angels nor demons, neither the present nor the future, nor any powers, neither height nor depth, nor anything else in all creation, will be able to separate us from the love of God that is in Christ Jesus our Lord."
Isaiah 57:2: "Those who walk uprightly enter into peace; they find rest as they lie in death."
2 Corinthians 5:8: "We are confident, I say, and would prefer to be away from the body and at home with the Lord."
1 Thessalonians 4:13-14: "Brothers and sisters, we do not want you to be uninformed about those who sleep in death, so that you do not grieve like the rest of mankind, who have no hope. For we believe that Jesus died and rose again, and so we believe that God will bring with Jesus those who have fallen asleep in him."
Matthew 5:4: "Blessed are those who mourn, for they shall be comforted."
Ecclesiastes 3:1-4: "There is a time for everything, and a season for every activity under the heavens: a time to be born and a time to die, a time to plant and a time to uproot, a time to kill and a time to heal, a time to tear down and a time to build, a time to weep and a time to laugh, a time to mourn and a time to dance…"
Ecclesiastes 12:7: "and the dust returns to the ground it came from, and the spirit returns to God who gave it."
Philippians 3:20-21: "But our citizenship is in heaven. And we eagerly await a Savior from there, the Lord Jesus Christ, who, by the power that enables him to bring everything under his control, will transform our lowly bodies so that they will be like his glorious body."
Psalm 34:18: "The Lord is close to the brokenhearted; he rescues those whose spirits are crushed."
2 Corinthians 1:3-4: "Praise be to the God and Father of our Lord Jesus Christ, the Father of compassion and the God of all comfort, who comforts us in all our troubles, so that we can comfort those in any trouble with the comfort we ourselves receive from God."
Psalm 46:1: "God is our refuge and strength, always ready to help in times of trouble."
Revelation 21:4: "He will wipe away every tear from their eyes. Death will be no more; grief, crying, and pain will be no more, because the previous things have passed away."
3 Other Ways to Comfort Those Grieving at a Funeral
Besides reading and reflecting on God's Word together, you can help your fellow mourners at a funeral by:
Praying together: Communicating with God can help you all notice and connect with God's presence. Feel free to pray together in any way. There is no formula to follow. Simply express your honest thoughts and feelings, ask for whatever you need, and thank God. If you don't feel comfortable praying out loud, you all can pray silently together, or you can just pray for people rather than with them. Do whatever is most helpful. You all can count on God answering your prayers in the best ways, at the best times.
Sharing stories of your departed loved one: Stories can help you all celebrate the life of the person whose funeral you're attending. Don't hesitate to tell your favorite stories about him or her, and enjoy listening to the stories that other people tell. Jesus often told stories, since stories attract people's attention, and storytelling is a powerful way to learn important lessons. Reflect on your departed loved one's life and recall stories from it that move and inspire you all together.
Discussing heaven together: A funeral is a powerful place to celebrate the reality of heaven, which God offers to all souls who choose relationships with him. Talk about heaven with your fellow mourners – especially if you all know that your departed loved one had placed his or her trust in Jesus. God often sends signs from heaven to comfort grieving people after prayer. My book Wake Up to Wonder describes a heavenly sign I received after prayer, while grieving my beloved Grandma Lena's passing. If God has sent you or others at the funeral comforting signs, feel free to share them to encourage each other and inspire each other with awe. While heaven and heavenly signs can be mysterious, exploring mysteries can help you learn more about God together.
Conclusion
Bible verses for funerals emphasize the hope that God offers all believers. Even when you and your fellow mourners are feeling the deep pain of grief, you all can also experience the deep love of God as you reach out for him together at funerals.
Photo Credit: ©Getty Images/MagMos
---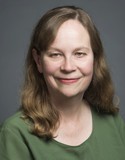 Whitney Hopler is the author of the Wake Up to Wonder book and the Wake Up to Wonder blog, which help people thrive through experiencing awe. She leads the communications work at George Mason University's Center for the Advancement of Well-Being. Whitney has served as a writer, editor, and website developer for leading media organizations, including Crosswalk.com, The Salvation Army USA's national publications, and Dotdash.com (where she produced a popular channel on angels and miracles). She has also written the young adult novel Dream Factory. Connect with Whitney on Twitter and Facebook.
Related podcast:
The views and opinions expressed in this podcast are those of the speakers and do not necessarily reflect the views or positions of Salem Web Network and Salem Media Group.
Related video:
These verses serve as a source of renewal for the mind and restoration for the heart by reinforcing the notion that, while human weakness is inevitable, God's strength is always available to uplift, guide, and empower us.
Video stock video and music probided by SoundStripe