21 Comforting Bible Verses for the Sick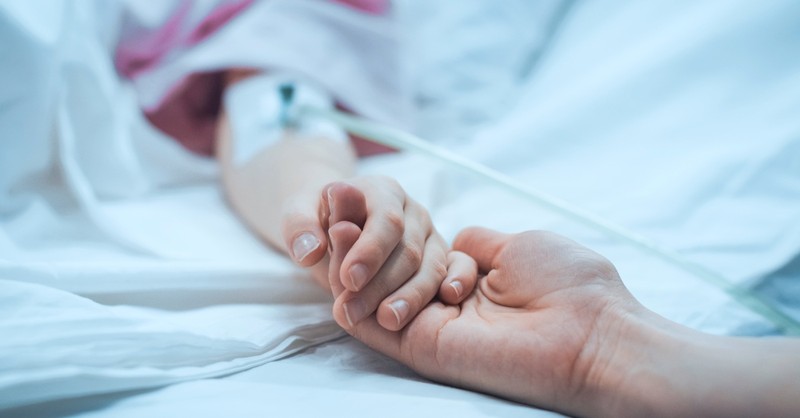 Getting sick sometimes is a painful part of living in our fallen world. But you can always ask God for encouragement and healing, and take comfort in what the Bible says about illness. If you're suffering from sickness or know someone who is, use these comforting Bible verses for the sick and prayers for the sick to find hope.
How Does the Bible Talk about Sickness?
The Bible reveals that sickness is a reality that anyone can encounter in this fallen world, which has been corrupted by sin from God's original perfect design. In John 16:33, Jesus tells us that trouble is guaranteed in this world, but he also offers us the help we need to overcome that trouble: "I have told you these things, so that in me you may have peace. In this world you will have trouble. But take heart! I have overcome the world."
As part of God's redemption work in the world, God sometimes heals the sick and sometimes works through physical sickness to strengthen spiritual faith. At certain times, God does choose to grant physical healing from illness. Psalm 30:2 proclaims: "LORD my God, I called to you for help, and you healed me." The Bible is full of healing stories, including the miraculous healings of Jesus. At other times, God chooses to allow people to experience physical sickness in order to accomplish a spiritual purpose. The Apostle Paul describes in 2 Corinthians 12:7-10 how that happened to him: "… in order to keep me from becoming conceited, I was given a thorn in my flesh, a messenger of Satan, to torment me. Three times I pleaded with the Lord to take it away from me. But he said to me, 'My grace is sufficient for you, for my power is made perfect in weakness.' Therefore I will boast all the more gladly about my weaknesses, so that Christ's power may rest on me. That is why, for Christ's sake, I delight in weaknesses, in insults, in hardships, in persecutions, in difficulties. For when I am weak, then I am strong."
God calls us to love rather than judge. The Bible makes it clear that we shouldn't judge people who are sick. In John 9:1-3, Jesus speaks to his disciples about that: "As he went along, he saw a man blind from birth. His disciples asked him, 'Rabbi, who sinned, this man or his parents, that he was born blind?' 'Neither this man nor his parents sinned,' said Jesus, 'but this happened so that the works of God might be displayed in him."
We can always pray for the sick, asking God to heal them. James 5:14-16 describes how to do so: "Is anyone among you sick? Let them call the elders of the church to pray over them and anoint them with oil in the name of the Lord. And the prayer offered in faith will make the sick person well; the Lord will raise them up. If they have sinned, they will be forgiven. Therefore confess your sins to each other and pray for each other so that you may be healed. The prayer of a righteous person is powerful and effective."
While we can't anticipate whether or not God will heal someone's body, God will always respond to prayers for healing with encouragement for the soul. We can be assured that God cares and will help the sick somehow when we pray. As Psalm 46:1 declares, "God is our refuge and strength, an ever-present help in trouble." The key to whether or not God decides to heal someone physically is if doing so is his will, which represents what is truly best spiritually, given all factors involved. 1 John 5:14 tells us that we can pray with confidence if we ask for what aligns with God's will: "This is the confidence we have in approaching God: that if we ask anything according to his will, he hears us."
The Bible also helps us look forward to heaven, where sickness won't exist, because the environment reflects God's perfect design. Revelation 21:4 reveals that "He will wipe every tear from their eyes. There will be no more death or mourning or crying or pain, for the old order of things has passed away."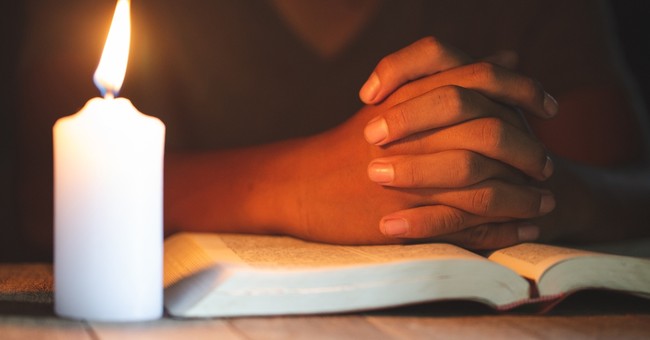 Photo Credit: © Getty Images/Tinnakorn Jorruang
More Comforting Bible Verses for the Sick
In addition to the 8 verses we've just explored together, here are 13 more comforting Bible verses for the sick:
"Dear friend, I pray that you may enjoy good health and that all may go well with you, even as your soul is getting along well." – 3 John 1:2
"Therefore we do not lose heart. Though outwardly we are wasting away, yet inwardly we are being renewed day by day. For our light and momentary troubles are achieving for us an eternal glory that far outweighs them all. So we fix our eyes not on what is seen, but on what is unseen, since what is seen is temporary, but what is unseen is eternal." – 2 Corinthians 4:16-18
"He heals the brokenhearted and binds up their wounds." – Psalm 147:3
"Heal me, LORD, and I will be healed; save me and I will be saved, for you are the one I praise." – Jeremiah 17:14
"'Nevertheless, I will bring health and healing to it; I will heal my people and will let them enjoy abundant peace and security.'" – Jeremiah 33:6
"He said, 'If you listen carefully to the LORD your God and do what is right in his eyes, if you pay attention to his commands and keep all his decrees, I will not bring on you any of the diseases I brought on the Egyptians, for I am the LORD, who heals you.'" – Exodus 15:26
"So do not fear, for I am with you; do not be dismayed, for I am your God. I will strengthen you and help you; I will uphold you with my righteous right hand." – Isaiah 41:10
"… You restored me to health and let me live. Surely it was for my benefit that I suffered such anguish. In your love you kept me from the pit of destruction; you have put all my sins behind your back." – Isaiah 38:16-17
"Do not be anxious about anything, but in every situation, by prayer and petition, with thanksgiving, present your requests to God. And the peace of God, which transcends all understanding, will guard your hearts and your minds in Christ Jesus. … And my God will meet all your needs according to the riches of his glory in Christ Jesus." – Philippians 4:6-7,19
"My flesh and my heart may fail, but God is the strength of my heart and my portion forever." – Psalm 73:26
"And the God of all grace, who called you to his eternal glory in Christ, after you have suffered a little while, will himself restore you and make you strong, firm and steadfast." – 1 Peter 5:10
"Before I was afflicted I went astray, but now I obey your word. You are good, and what you do is good; teach me your decrees. … It was good for me to be afflicted so that I might learn your decrees. … I know, LORD, that your laws are righteous, and that in faithfulness you have afflicted me. May your unfailing love be my comfort, according to your promise to your servant. Let your compassion come to me that I may live, for your law is my delight."– Psalm 119:67-68, 71, 75-77
"Praise be to the God and Father of our Lord Jesus Christ, the Father of compassion and the God of all comfort, who comforts us in all our troubles, so that we can comfort those in any trouble with the comfort we ourselves receive from God." – 2 Corinthians 1:3-4
2 Prayers We Can Say for Those Who Are Sick
Praying for those who are sick can be a powerful way to help them. My book Wake Up to Wonder describes research on emotions that reveals the power of prayer. A study showed that when small groups of people expressed their emotions together with a common request – such as healing – in prayer, they often reported awe-inspiring events like healing happening as a result. Another study found that when people practice prayer and meditation to manage stressful emotions – such as their feelings about managing illness – their telomeres (the protective caps on their chromosomes) can lengthen, boosting their physical health by increasing their cellular protection. Here are 2 prayers to adapt for those you know who are sick:
A prayer for acute illness: "Dear God, thank you for always being present with me. I believe you see the suffering I'm going through right now with this illness, and I know you care. Please send me the strength I need to recover soon. Encourage me while I'm sick and make a way for me to be healthy again, please. Help me gain compassion through this experience so that after I recover, I can use what I've learned to love and serve with a deeper faith. Thank you, God. In Jesus' name, Amen."
A prayer for chronic disease: "My heavenly Father, I know you see how much I've suffered from dealing with this disease, and how much I've learned to draw closer to you to help me manage it. Thank you for all the encouragement you've given me so far, God. Keep sending me your encouragement day by day as I deal with this condition, God. Right now, I'm asking for a fresh dose of your grace. Please heal me to the fullest extent of your will. I want to be well, and I believe that you can heal me if you choose to do so. In your compassion and mercy, please reach out to me with healing through whatever means you choose. Please send your wisdom to me and those who care for me – such as my medical team and family – so we can make the best decisions for my healing journey with you. Thank you, God. In Jesus' name, Amen."
Conclusion
Sickness is a painful part of living in a fallen world. However, God cares when people fall ill, and he stands ready to help. Bible verses for the sick reveal that it is always worthwhile to pray for God's intervention when someone is sick. While you can't predict when God will physically heal someone's body, you can be assured that God will respond with healing for the soul. Be assured that God will accomplish something good spiritually from even the most challenging situations – such as illness – when you ask him to work in those circumstances.
Photo Credit: ©iStock/Getty Images Plus/gorodenkoff
---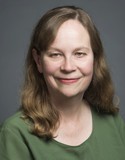 Whitney Hopler is the author of the Wake Up to Wonder book and the Wake Up to Wonder blog, which help people thrive through experiencing awe. She leads the communications work at George Mason University's Center for the Advancement of Well-Being. Whitney has served as a writer, editor, and website developer for leading media organizations, including Crosswalk.com, The Salvation Army USA's national publications, and Dotdash.com (where she produced a popular channel on angels and miracles). She has also written the young adult novel Dream Factory. Connect with Whitney on Twitter and Facebook.
Related podcast:
The views and opinions expressed in this podcast are those of the speakers and do not necessarily reflect the views or positions of Salem Web Network and Salem Media Group.
Related video:
These verses serve as a source of renewal for the mind and restoration for the heart by reinforcing the notion that, while human weakness is inevitable, God's strength is always available to uplift, guide, and empower us.
Video stock video and music probided by SoundStripe