Is "Ask and You Shall Receive" True?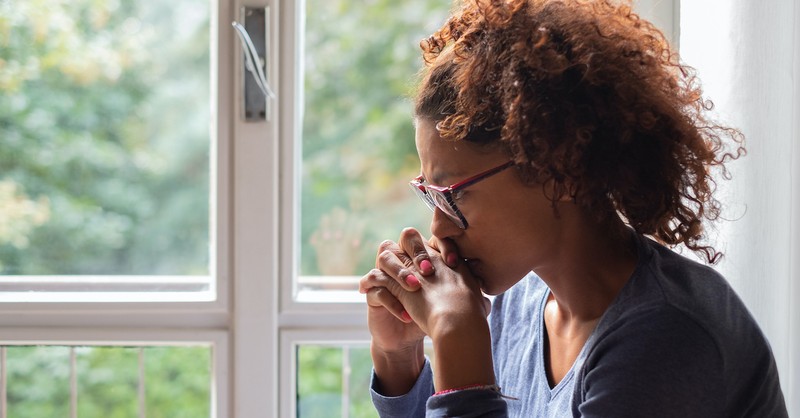 Jesus encourages you to ask and you shall receive. But what is the meaning of that phrase? Can it really be that all you need to do is simply ask Jesus for whatever you want, and then expect to receive it – no matter what you're asking for? The context of that statement Jesus makes in the Bible is important to understand. Once you learn what "ask and you shall receive" means, you can welcome blessings into your life with gratitude, knowing that Jesus will respond to your requests according to what's best.
Where Is "Ask and You Shall Receive" Found in the Bible?
The quote "ask and you shall receive" is a paraphrase of what Jesus says in the King James Version of John 16:24: "Hitherto have ye asked nothing in my name: ask, and ye shall receive, that your joy may be full." Several other Bible verses quote Jesus saying something similar. In Matthew 7:7, Jesus says: "Ask and it will be given to you; seek and you will find; knock and the door will be opened to you." Matthew 21:22 records Jesus saying: "If you believe, you will receive whatever you ask for in prayer." In Mark 11:24, Jesus declares: "Therefore I tell you, whatever you ask for in prayer, believe that you have received it, and it will be yours." Luke 11:9 features Jesus saying: "So I say to you: Ask and it will be given to you; seek and you will find; knock and the door will be opened to you." Finally, in John 15:7, Jesus promises: "If you remain in me and my words remain in you, ask whatever you wish, and it will be done for you."
How Are Those Verses Used in the Wrong Way?
On the surface, those verses may seem to be assuring you that you can ask Jesus to give you anything you want and then be guaranteed to receive it. That's not a correct interpretation of what Jesus is saying, though. Interpreting the "ask and you shall receive" verses like a magical guarantee of getting anything you want will only leave you disappointed. It's not that God doesn't want to bless you; it's that he wants to do so in ways that are truly best for you.
People who assume the "ask and you shall receive" verses promise that they can name whatever they want and then claim it (an attitude that is sometimes known as the prosperity gospel) will soon find out that approach doesn't work. Try it and you'll see that you can't simply make something you want appear in your life just because you ask for it in prayer. No matter how much you may desire something, you can't convince God to give it to you simply by praying. For example, if you want an expensive sports car, you can pray for it with the utmost sincerity, over and over, and still not see that car appear in your driveway if God knows it's not best to grant that particular request.
What Did Jesus Really Mean When He Said, "Ask and You Shall Receive"?
So, what did Jesus really mean by promising that if you ask, you will receive? The real meaning runs deeper than it appears at first. What Jesus means connects to the relationship that he invites you to enjoy with him.
God is much more than a cosmic vending machine into which you can insert a code and then see your desired results drop into a slot. God is your heavenly Father, so he answers your prayers in the context of a relationship with you. Rather than approaching God with requests transactionally, you should approach God relationally for the best results. In Matthew 7, right after promising that "… everyone who asks receives; the one who seeks finds; and to the one who knocks, the door will be opened" (verse 8) Jesus uses the imagery of a father and son to make a point about what true generosity looks like: "Which of you, if your son asks for bread, will give him a stone? Or if he asks for a fish, will give him a snake? If you, then, though you are evil, know how to give good gifts to your children, how much more will your Father in heaven give good gifts to those who ask him! So in everything, do to others what you would have them do to you..." (verses 9-12). Notice how Jesus mentions "good gifts" – not bad gifts – here. Jesus also highlights the importance of choosing wisely, by doing to others what you would have them do to you, rather than acting without regard for what is really best. God wants to generously give you gifts, but only those that are good for you. James 1:17 describes that, from God's perspective, every good gift is also perfect: "Every good and perfect gift is from above, coming down from the Father of the heavenly lights, who does not change like shifting shadows."
Another important aspect of what "ask and you shall receive" truly means is that your requests should align with God's will. In John 14:14, Jesus promises: "You may ask me for anything in my name, and I will do it." Asking in Jesus' name means asking in alignment with God's will. God won't give you what he knows isn't good for you. No matter how much you may pray for something that doesn't line up with God's will for you, you can't convince God to give that to you. Instead of trying to make a certain agenda happen when you pray, your focus should be on seeking God's will for the situation about which you're praying. My book Wake Up to Wonder describes why letting go of agendas when we pray is vital to experiencing the wonder of what God wants to give us. As I share in the book, I prayed for many years for my mother to join a church, and that never happened. However, God responded to my prayers with an even better answer. He ended up saving Mom near the end of her life despite the fact that Mom wasn't a churchgoer – and God did so in a wondrous way that only he could orchestrate, sending an angel to visit Mom in the hospital. Ephesians 3:20 proclaims that God "is able to do immeasurably more than all we ask or imagine, according to his power that is at work within us."
Even when you think you know what's best for a certain situation or person, the truth is that God's unlimited perspective is much greater than your limited human perspective. You can limit the possibilities and block the wonder of how God wants to answer your prayers if you pray only for our own agendas to be fulfilled. However, if you let go of agendas when you pray, you can welcome whatever blessings God wants to send to you. 1 John 5:14 declares: "This is the confidence we have in approaching God: that if we ask anything according to his will, he hears us." You can discover God's will by asking the Holy Spirit to renew your mind and following the advice in Romans 12:2: "Do not conform to the pattern of this world, but be transformed by the renewing of your mind. Then you will be able to test and approve what God's will is – his good, pleasing and perfect will."
Conclusion
You can be completely honest with God about what you want. Feel free to express that in prayer anytime. However, it's also important to present your requests to God in the context of a relationship rather than a transaction. When you ask for what you want, pray for God's will in that situation, as well. Be open to receiving what's truly best for you from your loving Father. Choose to trust God's wisdom as well as his generosity. You are a beloved child of a wise Father who wants to bless you with what will benefit your soul the most. Let that confidence encourage you when you pray!
Photo Credit: ©GettyImages/tommaso79
---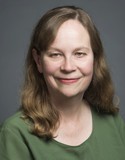 Whitney Hopler is the author of the Wake Up to Wonder book and the Wake Up to Wonder blog, which help people thrive through experiencing awe. She leads the communications work at George Mason University's Center for the Advancement of Well-Being. Whitney has served as a writer, editor, and website developer for leading media organizations, including Crosswalk.com, The Salvation Army USA's national publications, and Dotdash.com (where she produced a popular channel on angels and miracles). She has also written the young adult novel Dream Factory. Connect with Whitney on Twitter and Facebook.
Related podcast:
The views and opinions expressed in this podcast are those of the speakers and do not necessarily reflect the views or positions of Salem Web Network and Salem Media Group.
Related video:
These verses serve as a source of renewal for the mind and restoration for the heart by reinforcing the notion that, while human weakness is inevitable, God's strength is always available to uplift, guide, and empower us.
Video stock video and music probided by SoundStripe