Is it True That God Sees Everything?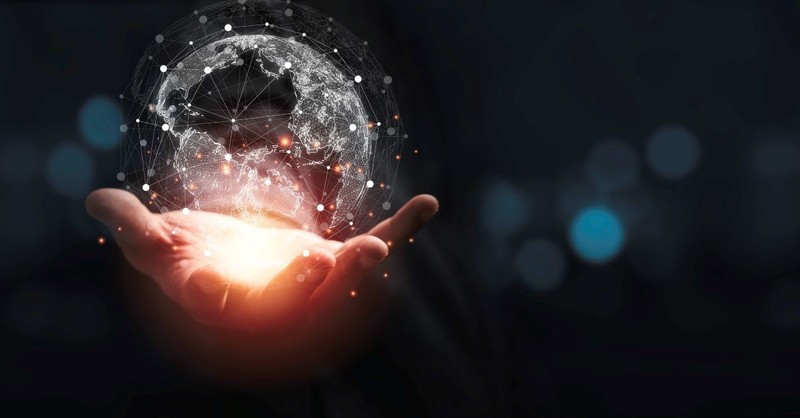 Do you sometimes feel unseen by other people and wish they would notice and appreciate you more? There is someone who sees you completely – and loves you completely as well. God sees everything you think, say, and do. Nothing in your life is beyond God's attention. It's the same for every other person, and all of God's creation universally. Here's what God's omniscience means, and how that can strengthen your faith.
Does the Bible Say God Sees Everything?
The Bible mentions God's ability to see everything in many different verses. Here are key Bible verses about God seeing everything:
Hebrews 4:13 – "Nothing in all creation is hidden from God's sight. Everything is uncovered and laid bare before the eyes of him to whom we must give account."
Job 28:24 – "For he views the ends of the earth and sees everything under the heavens."
Job 34:21 – "His eyes are on the ways of mortals; he sees their every step."
Proverbs 5:21 – "For your ways are in full view of the Lord, and he examines all your paths."
Psalm 139:13-16 – "For you created my inmost being; you knit me together in my mother's womb. I praise you because I am fearfully and wonderfully made; your works are wonderful, I know that full well. My frame was not hidden from you when I was made in the secret place, when I was woven together in the depths of the earth. Your eyes saw my unformed body; all the days ordained for me were written in your book before one of them came to be."
2 Chronicles 16:19 – "For the eyes of the Lord range throughout the earth to strengthen those whose hearts are fully committed to him…".
Genesis 16:13 – "She gave this name to the Lord who spoke to her: 'You are the God who sees me,' for she said, 'I have now seen the One who sees me.'"
Genesis 28:15 – "I am with you and will watch over you wherever you go, and I will bring you back to this land. I will not leave you until I have done what I have promised you."
Psalm 11:4 – "The Lord is in his holy temple; the Lord is on his heavenly throne. He observes everyone on earth; his eyes examine them."
Psalm 14:2 – "The Lord looks down from heaven on all mankind to see if there are any who understand, any who seek God."
Psalm 32:8 – "I will instruct you and teach you in the way you should go; I will counsel you with my loving eye on you."
Psalm 33:13 – "From heaven the Lord looks down and sees all mankind."
Psalm 33:18 – "But the eyes of the Lord are on those who fear him, on those whose hope is in his unfailing love."
Psalm 53:2 – "God looks down from heaven on all mankind to see if there are any who understand, any who seek God."
Psalm 66:7 – "He rules forever by his power, his eyes watch the nations…".
1 Samuel 16:7 – "… The Lord does not look at the things people look at. People look at the outward appearance, but the Lord looks at the heart."
Luke 12:7 – "Indeed, the very hairs of your head are all numbered. Don't be afraid; you are worth more than many sparrows."
1 Chronicles 28:9 – "And you, my son Solomon, acknowledge the God of your father, and serve him with wholehearted devotion and with a willing mind, for the Lord searches every heart and understands every desire and every thought…".
Proverbs 15:3 – "The eyes of the Lord are everywhere, keeping watch on the wicked and the good."
Jeremiah 16:17 – "My eyes are on all their ways; they are not hidden from me, nor is their sin concealed from my eyes."
Jeremiah 23:24 – "'Who can hide in secret places so that I cannot see them?' declares the Lord. 'Do not I fill heaven and earth?' declares the Lord."
Ecclesiastes 12:14 – "For God will bring every deed into judgment, including every hidden thing, whether it is good or evil."
Matthew 6:8 – "… your Father knows what you need before you ask him."
Romans 8:27 – "And he who searches our hearts knows the mind of the Spirit, because the Spirit intercedes for God's people in accordance with the will of God."
Deuteronomy 11:12 – "It is a land the Lord your God cares for; the eyes of the Lord your God are continually on it from the beginning of the year to its end."
Matthew 6:3-4 – "But when you give to the needy, do not let your left hand know what your right hand is doing, so that your giving may be in secret. Then your Father, who sees what is done in secret, will reward you."
Psalm 121:8 – "The Lord will watch over your coming and going both now and forevermore."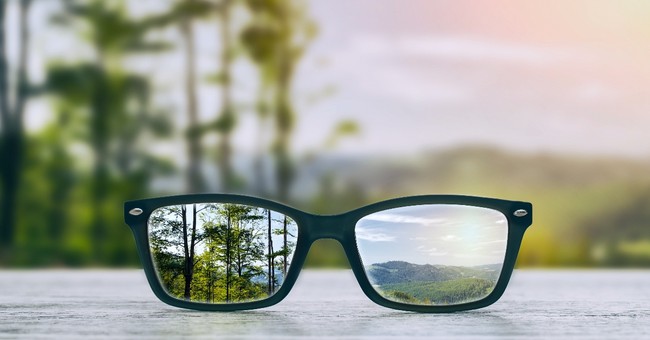 Photo Credit: ©iStock/Getty Images Plus/scyther5
What Is Omniscience?
Omniscience refers to God's ability to know everything, and the fact that God sees everything is a part of God knowing everything. Each aspect of God – the Father, Jesus, and the Holy Spirit – is omniscient because they fully share all divine qualities as part of the unified Trinity. The Bible declares in 1 John 3:20 that God "knows everything." In Acts 1:24, the apostles mention Jesus' omniscience, praying, "Lord, you know everyone's heart" when asking Jesus to help them make a decision. The Bible mentions the Holy Spirit's omniscience in 1 Corinthians 2:10: "The Spirit searches all things, even the deep things of God."
Since God is omniscient, God knows us completely. He knows everything there is to know about us – both the good and the bad – and with all that knowledge, God loves us completely. The fact that God knows us fully while also loving us fully is something to celebrate! The more we ponder that, the more we can be inspired by God's wonder. Psalm 139:1-6 describes the wonder of God's omniscience well: "You have searched me, Lord, and you know me. You know when I sit and when I rise; you perceive my thoughts from afar. You discern my going out and my lying down; you are familiar with all my ways. Before a word is on my tongue you, Lord, know it completely. You hem me in behind and before, and you lay your hand upon me. Such knowledge is too wonderful for me, too lofty for me to attain."
What It Means for Us That God Sees Everything
The fact that God sees everything can be scary if we're worried about what God will think of our thoughts, words, and actions. It is sobering to realize that God sees every part of our lives, and it's wise to keep that in mind. We should regularly reflect on our motives and decisions, and do our best to follow God's guidance for how to live faithfully. However, the Bible assures us that if we're in relationships with Jesus, we don't ever have to worry when we fall short of God's best for us. Yes, God sees everything in our lives. There is no way to keep secrets from God, but we don't need to do so. God loves us unconditionally and gives us grace because of Jesus' sacrifice for us. Ephesians 3:12 says of Jesus: "In him and through faith in him we may approach God with freedom and confidence." Hebrews 4:16 encourages us: "Let us then approach God's throne of grace with confidence, so that we may receive mercy and find grace to help us in our time of need."
Once we feel confident in God's love for us, the knowledge that God sees everything can encourage us. Anytime and anywhere, our loving Father sees us. He notices everything that happens in our lives, and he watches over us with complete care in all circumstances. God can't be fooled by anyone. He knows the truth about everyone's motives and decisions. He understands the past, present, and future all at once. We can rely on God to be paying full attention, with love, to everything that concerns us.
God's omniscience can inspire us to trust him day by day. In my book Wake Up to Wonder, I describe how we can welcome our omniscient God to answer our prayers by letting go of prayer agendas. We free ourselves to receive God's very best – rather than just what we think is best – when we ask God to do what he knows is best from his perspective. We may think we know what's best for a person or situation, but the truth is our human perspectives are quite limited compared to God's unlimited perspective. If we pray only for our own agenda, we limit the possibilities God can see and potentially block the wonder of how God really wants to answer. Ephesians 3:20 assures us that God "is able to do immeasurably more than we ask or imagine, according to his power that is at work within us." By letting go of agendas when we pray, we can welcome blessings in whatever ways God wants to send them to us.
Conclusion
God sees everything, and that's good news, because God watches it all with loving care. God's omniscience can strengthen your faith by building your confidence and trust in your heavenly Father. God knows everything about you and your life, and he knows the best ways to help you. So, don't worry, but pray about your concerns instead. You are always seen and loved!
Photo Credit: ©GettyImages/Dilok Klaisataporn
---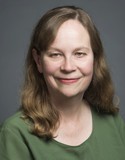 Whitney Hopler is the author of the Wake Up to Wonder book and the Wake Up to Wonder blog, which help people thrive through experiencing awe. She leads the communications work at George Mason University's Center for the Advancement of Well-Being. Whitney has served as a writer, editor, and website developer for leading media organizations, including Crosswalk.com, The Salvation Army USA's national publications, and Dotdash.com (where she produced a popular channel on angels and miracles). She has also written the young adult novel Dream Factory. Connect with Whitney on Twitter and Facebook.
Related podcast:
The views and opinions expressed in this podcast are those of the speakers and do not necessarily reflect the views or positions of Salem Web Network and Salem Media Group.
Related video:
These verses serve as a source of renewal for the mind and restoration for the heart by reinforcing the notion that, while human weakness is inevitable, God's strength is always available to uplift, guide, and empower us.
Video stock video and music probided by SoundStripe