Does Prayer Really Work?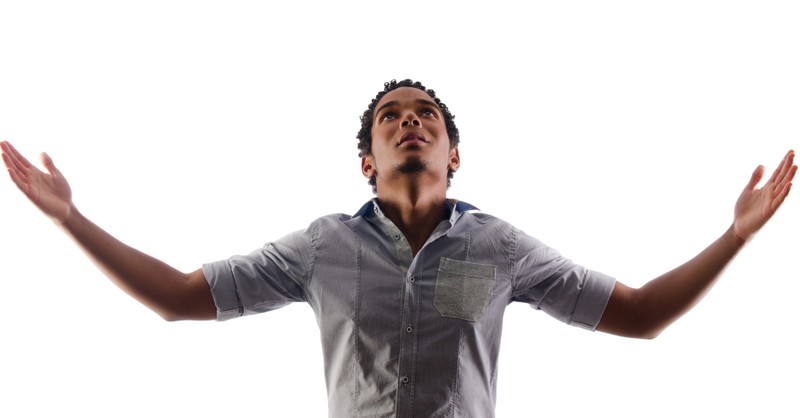 When you pray for something that's important to you, but your prayer seems to go unanswered, you may wonder… "does prayer work?" Where are the results you were expecting? Were you praying the wrong way, or did God not care about listening to you? Grappling with the effectiveness of prayer is important since prayer is a vital part of your relationship with God. Does prayer work? Here's a look at the power of prayer.
Is There a Right or Wrong Way to Pray?
If your prayers don't seem to be working, were you praying in the wrong way? You never need to worry about that, because there is no right or wrong way to pray. 2 Corinthians 3:17 assures you, "… where the Spirit of the Lord is, there is freedom." God has given you the freedom to communicate with him in whatever ways work best for you. So, you don't have to sit still, close your eyes, clasp your hands, be quiet, or use formal language when you pray. You're free to express your prayers in all sorts of creative ways, such as by singing, dancing, drawing, or writing. You can pray at a dedicated time and place, or you can pray during other activities, like while you're working, cooking, driving, or taking a walk. God will meet you when you pray any type of prayer, because his presence is always with you. God encourages you in Joshua 1:9 to, "Be strong and courageous. Do not be afraid; do not be discouraged, for the Lord your God will be with you wherever you go."
What counts as prayer? You're praying in any way you choose to focus your energy on talking with, and listening to, God.
Praying honestly from your heart, rather than following formulas, can help you experience the wonder of God reaching out to you from his heart. God is looking for sincere – not formulaic – communication. From God's perspective, prayer is about relationships, not religious rituals like following formulas. In Isaiah chapter 29, God becomes frustrated with people's formulaic prayers and decides to reach out to them with wonder to engage their hearts. "Therefore once more I will astound these people with wonder upon wonder; the wisdom of the wise will perish, the intelligence of the intelligent will vanish" God declares in verse 14.
You can pray with confidence in whatever ways work best for you, as long as you're praying from your heart. Simply express your thoughts and feelings to God honestly, and listen carefully for whatever messages God is communicating. Don't worry about making mistakes in prayer. You can trust the Holy Spirit to meet you in prayer, and help you communicate well. Romans 8:26 promises that "… the Spirit helps us in our weakness. For we do not know what to pray for as we ought, but the Spirit himself intercedes for us with groanings too deep for words."
So, don't burden yourself unnecessarily with trying to figure out a right or wrong way to pray. God isn't testing your prayer performance. He simply wants to connect with you, and is willing to help you make that connection anytime and anywhere.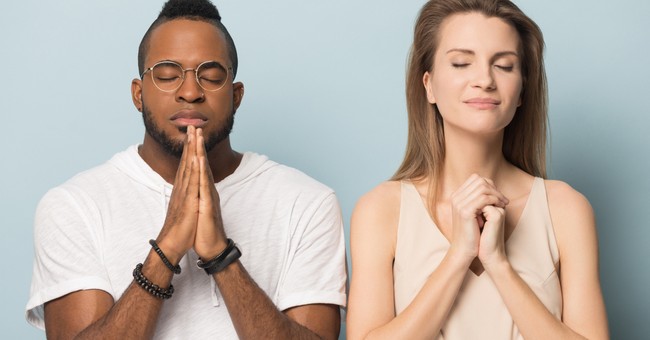 Photo Credit: ©GettyImages/fizkes
Does Prayer Work?
In the stress of living with uncertainty day by day, you can rely with certainty on the power of prayer. Prayer does indeed work. However, that doesn't mean that prayer works by convincing God to answer your prayers in a certain way and timing. Prayer works by welcoming more of God's power to flow through your life.
It can be disappointing and frustrating to pray about something important to you and not see any answers from God in response. But keep in mind that God works from a higher perspective than human beings, and what God knows is best for you doesn't always align with your own desires. As Isaiah 55:8-9 says, 'For my thoughts are not your thoughts, neither are your ways my ways,' declares the LORD. 'For as the heavens are higher than the earth, so My ways are higher than your ways and My thoughts than your thoughts.'" So, when God's responses to your prayers don't reflect your own desires, challenge yourself to trust how God chooses to respond. Remind yourself that God can see each situation in your life from the perspective of the highest good. While your human perspective is limited, God's love for you is unlimited, and you can trust him to answer your prayers according to what is truly best. Even when God's answers to your prayers aren't what you expect, prayer works.
Prayer also helps you focus your attention on God, which strengthens your well-being. In Wake Up to Wonder, I explain research studies on the well-being benefits of prayer. Praying activates key brain areas related to concentration and language. When you pray, you're more likely to notice the wonder around you than you would be otherwise, and feel awe as a result. Experiencing awe during prayer can strengthen your faith in God and help you see how events in your life have God-given purposes. These well-being benefits show another aspect of the power of prayer at work.
Finally, prayer works for good in your life by drawing you into a closer relationship with God. The more you communicate with God, the more wonder you can discover, and enjoying that wonder will inspire you to keep praying. God intends prayer to be an ongoing conversation between you and him. Philippians 4:6 urges: "Don't worry about anything; instead, pray about everything…" and you can "pray about everything" by focusing your mind on God's constant presence with you and welcoming his work in your life moment by moment.
Biblical Assurance That God Hears Our Prayers
The Bible encourages us to be confident that God hears our prayers: "This is the confidence we have in approaching God: that if we ask anything according to his will, he hears us. And if we know that he hears us – whatever we ask – we know that we have what we asked of him" (1 John 5:14-15). This verse emphasizes the importance of praying according to God's will. We can discover how to do so by asking God to show us. James 1:5 urges, "If any of you lacks wisdom, you should ask God, who gives generously to all without finding fault, and it will be given to you." The Holy Spirit will provide all the guidance you need about how to pray, and even intercede during your prayers to align them with God's will: "… the Spirit helps us in our weakness. We do not know what we ought to pray for, but the Spirit himself intercedes for us through wordless groans. And he who searches our hearts knows the mind of the Spirit, because the Spirit intercedes for God's people in accordance with the will of God" (Romans 8:26-27).
God wants to hear your prayers! God longs to listen to you when you seek him wholeheartedly, he says in Jeremiah 29:12-14: "'… you will call on me and come and pray to me, and I will listen to you. You will seek me and find me when you seek me with all your heart. I will be found by you,' declares the LORD…". Prayer isn't an obligation; it's an opportunity. When you start prayer habits you enjoy, you'll naturally be motivated to keep your conversations with God going.
As you communicate with God, your relationship with him will grow closer, and you'll grow spiritually in the process. "The prayer of a righteous person is powerful and effective" James 5:16 reveals. You'll discover that prayer does indeed work, because no matter how God answers your prayers, you'll be blessed in your conversations with your heavenly Father.
Related Resource:
Listen to our FREE prayer podcast, Teach Us to Pray with Christina Patterson. You can find all the episodes at LifeAudio.com. You can listen to an episode now by clicking the play button below:
Photo Credit: ©GettyImages/aldomurillo
---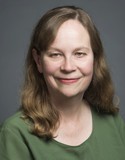 Whitney Hopler is the author of the Wake Up to Wonder book and the Wake Up to Wonder blog, which help people thrive through experiencing awe. She leads the communications work at George Mason University's Center for the Advancement of Well-Being. Whitney has served as a writer, editor, and website developer for leading media organizations, including Crosswalk.com, The Salvation Army USA's national publications, and Dotdash.com (where she produced a popular channel on angels and miracles). She has also written the young adult novel Dream Factory. Connect with Whitney on Twitter and Facebook.