How to Experience God's Wonder by Praying and Meditating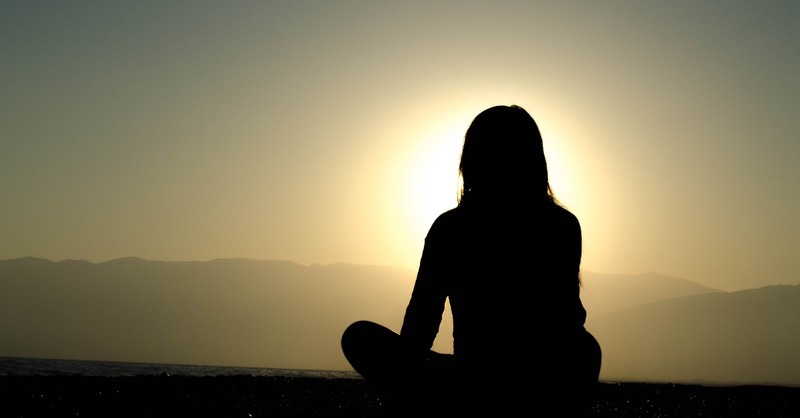 Communicating with God through prayer and meditation is vital to waking up to the wonder of God's work in your life. The more you make time to pray and meditate, the more your awareness of God's constant presence with you will grow. That can lead you to experience awe-inspiring moments anytime and anywhere you connect with God.
Praying and meditating can feel like obligations when you're busy and stressed. But once you prioritize these vital spiritual practices and start enjoying them, you'll see that they're actually opportunities to encounter wonder. Communicating with God can help you transcend even the most challenging circumstances and discover how God is at work in your life.
The process for praying and meditating is simple. Prayer is talking, while meditation is listening. When you pray, you can talk with God about whatever topic you like. When you meditate, you simply listen to God's messages to you.
Key Bible Verses about Prayer and Meditation
Here are key verses about prayer:
"Devote yourselves to prayer, being watchful and thankful." - Colossians 4:2
"Do not be anxious about anything, but in every situation, by prayer and petition, with thanksgiving, present your requests to God." - Philippians 4:6
"And pray in the Spirit on all occasions with all kinds of prayers and requests. With this in mind, be alert and always keep on praying for all the Lord's people." - Ephesians 6:18
"This is the confidence we have in approaching God: that if we ask anything according to his will, he hears us." - 1 John 5:14
"Rejoice always, pray continually, give thanks in all circumstances; for this is God's will for you in Christ Jesus." - 1 Thessalonians 5:16-18
"Then you will call on me and come and pray to me, and I will listen to you." - Jeremiah 29:12
Here are key verses about meditation:
"Be still, and know that I am God." – Psalm 46:10
"I meditate on your precepts and consider your ways." - Psalm 119:15
"My eyes stay open through the watches of the night, that I may meditate on your promises." - Psalm 119:148
"I remember the days of long ago; I meditate on all your works and consider what your hands have done." - Psalm 143:5
"Do not let this Book of the Law depart from your mouth; meditate on it day and night, so that you may be careful to do everything written in it. Then you will be prosperous and successful." - Joshua 1:8
"May the words of my mouth and the meditation of my heart be pleasing to you, O LORD, my rock and my redeemer." - Psalm 19:14
Tips to Help You Pray and Meditate Well
God is always with you, available to engage in a conversation and help you notice the wonder in your life. Use these tips to help you communicate with our wonderful God.:
Develop consistent prayer and meditation practices. While you can check in with God anytime and anywhere, you'll build a closer relationship with him by setting aside a regular time and place to pray and meditate every day. Tune out distractions and focus your attention on your relationship with God. Set a daily appointment in your schedule and find a quiet and private space (such as a specific room, a quiet corner, or even a secluded outdoor area) for prayer and meditation. This can help you develop a deeper sense of awareness of God's presence with you.
Pray with freedom. Don't worry about following any type of formula when you pray. Feel free to communicate with God in whatever ways work best for you. Be open to guidance from the Holy Spirit. Absolutely any type of format can work for prayer. Simply express your thoughts and feelings honestly and naturally. You don't need to pray out loud or use formal language when you pray. God will listen to any type of prayer you express. That said, it can be helpful to remember the elements of the Lord's Prayer – the example Jesus gave us communicating with God – to promote a full conversation with God. You can begin by praising and thanking God for who he is and what he has done in your life. Bring requests to God for yourself and other people, asking him to work out what's best in each of those situations. Seek God's guidance and direction for your life. Confess your sins and ask for forgiveness, as well as help to learn from your mistakes and overcome temptation. Pray for deliverance from evil. Conclude your prayer by expressing trust and surrender to God's will. Let go of any worries and trust that God is in control.
Meditate with freedom. Feel free to meditate in whatever ways best help you focus on listening to God. You don't have to sit still or close your eyes when you meditate. If you prefer to meditate while walking, for example, that's fine. Once you've determined the most helpful ways you can pay attention to God, adapt mindfulness meditation basics to those formats. Use your breath as an anchor to keep your mind focused. Take deep, slow breaths and focus on the sensation of the air moving in and out of your body. Select a specific Bible verse or inspiring phrase (such as "I love you, God" or "Wonderful Father, speak to me") to repeat silently to yourself during meditation. Focus on the present experience without judgment or distraction. Simply observe your thoughts, emotions, and sensations without reacting to them. When your mind starts to wander, gently bring your attention back to your breath or chosen Bible verse or phrase. Don't get frustrated or discouraged when distractions arise; simply acknowledge them and let them go. Conclude your meditation with a prayer of gratitude.
Learn more about how to connect with God through prayer in meditation in my book Wake Up to Wonder.
Photo Credit: Unsplash/Dingzeyu Li
---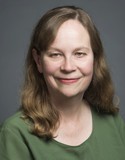 Whitney Hopler is the author of the Wake Up to Wonder book and the Wake Up to Wonder blog, which help people thrive through experiencing awe. She leads the communications work at George Mason University's Center for the Advancement of Well-Being. Whitney has served as a writer, editor, and website developer for leading media organizations, including Crosswalk.com, The Salvation Army USA's national publications, and Dotdash.com (where she produced a popular channel on angels and miracles). She has also written the young adult novel Dream Factory. Connect with Whitney on Twitter and Facebook.