If We're Not Sure We Will Be Answered, Why Pray?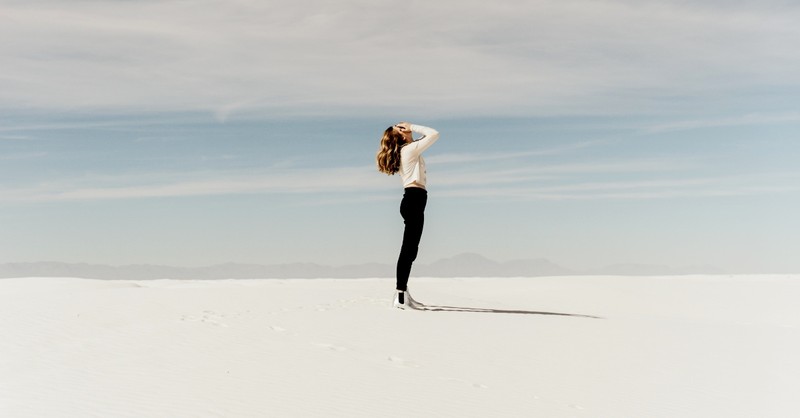 In our busy lives, is the time and energy required for prayer really worthwhile? Praying can feel like a chore when we're stressed. Our motivation to pray can decrease even more if some of our prayers seem to go unanswered. If we're not sure we will be answered, why pray? Here's why prayer is important to practice, no matter what.
What Is Prayer For?
We often present our needs and express our emotions to God through prayer. However, prayer isn't meant to be only asking God for what we need. Nor is prayer intended as a way for us to vent our feelings. The purpose of prayer is to help us grow closer to God.
When we pray, we can become more aware of God's constant presence with us. Experiencing God right here and right now leads to awe, which strengthens our faith and encourages us to trust God in deeper ways. Ultimately, prayer leads us to worship. Prayer helps us get to know God better, which fills our souls with love and inspires us to worship. In my book Wake Up to Wonder, I share well-being research on how prayer can move us closer to God through awe. I also describe some wondrous experiences I've encountered after praying heartfelt prayers with just one motive: connecting with God. When we pray for the purpose of building closer relationships with God, God will meet us where we are. Then the process of praying can become so filled with joy that it becomes its own reward.
Our minds are often focused on our needs when we start to pray. But during the process of prayer, as we sense God's presence more, we can shift our focus to God and welcome God's peace and wonder into our lives. Praying enlarges our perspective in ways that inspire us to move closer to God.
Why Do Some of Our Prayers Go Unanswered?
Why pray if we aren't being answered? We can get discouraged when we don't sense any answers to our prayers, even after praying about the same situations for a long time. We may expect that God will answer our prayers within a certain timing, and in a certain way. When that doesn't happen, we may feel like giving up. It's important to remind ourselves that no prayers actually remain unanswered. God always answers prayer, but sometimes the answer is "no," and sometimes God says "wait." In Isaiah 55:8-9, God tells us: "'For my thoughts are not your thoughts, neither are your ways my ways,' declares the Lord. 'As the heavens are higher than the earth, so are my ways higher than your ways and my thoughts than your thoughts.'" God's perspective on every situation we pray about is greater than ours. He knows what's truly best – and that's how he answers when we pray.
We can be confident that God really is committed to giving us what we ask for, as long as that aligns with what's best: His will. 1 John 5:14-15 assures us, "This is the confidence we have in approaching God: that if we ask anything according to his will, he hears us. And if we know that he hears us – whatever we ask – we know that we have what we asked of him." God isn't a genie or a vending machine. We may be tempted to beg or bargain with God when we want something urgently, but those approaches don't help us or honor him. God won't give us what we want if it's not what's best for us.
Praying according to God's will means praying according to the values that the Bible tells us are important to God and seeking the Holy Spirit's wisdom in every situation. As James 1:5 says, "If any of you lacks wisdom, you should ask God, who gives generously to all without finding fault, and it will be given to you." Pursuing a close relationship with Jesus and studying the Bible can help us know what to pray for, and Jesus is eager to say "yes" to prayers that reflect those faithful choices. Jesus promises in John 15:7: "If you remain in me and my words remain in you, ask whatever you wish, and it will be done for you." When we trust God to answer our prayers according to His will, we can experience answers that bless us even more than we may expect. God "… is able to do immeasurably more than all we ask or imagine, according to his power that is at work within us" (Ephesians 3:20).
If We're Not Sure We Will Be Answered, Why Pray?
God wants us all to be in close relationships with him. In relationships, it's important to communicate regularly. Prayer is communication with God, so it's vital for our relationship with him.
The Bible is full of verses encouraging us to pray. Colossians 4:2 urges: "Devote yourselves to prayer, being watchful and thankful." Ephesians 6:18 tells us: "And pray in the Spirit on all occasions with all kinds of prayers and requests. With this in mind, be alert and always keep on praying for all the Lord's people." In 1 Thessalonians 5:17, we're encouraged to "pray continually." When Jesus gives a model prayer to his disciples in Matthew 6:9-13 – what has come to be known as the Lord's Prayer – Jesus emphasizes people's relationships with God. He includes elements like praise and worship ("Our Father in heaven, hallowed be your name"), focusing on God's will ("your kingdom come, your will be done, on earth as it is in heaven"), and asking for God's strength to help us ("Give us today our daily bread. And forgive us our debts, as we also have forgiven our debtors. And lead us not into temptation, but deliver us from the evil one."). That all centers on the importance of being in a relationship with God.
Prayer focuses our attention on God, which grows our faith. That's foundationally important to our lives, because, as 2 Corinthians 5:7 reminds us, "… we live by faith, not by sight." Prayer also connects us with God's strength to help us in any circumstances. "It is God who arms me with strength, and keeps my way secure" 2 Samuel 22:33 declares. Without prayer, our communication lifeline to God is cut off, leaving us struggling with doubt and weakness. But when we pray, we connect with an all-powerful God who cares deeply about us.
While we can't predict how God will choose to answer our prayers, we can be sure that our prayers will lead to good results somehow, because God is purely good and will answer according to his good character. It's through the process of praying that we nurture the all-important relationship we have with God. We may not be able to anticipate God's answers, but we can be sure that our prayers are worthwhile. James 5:16 assures us that, "The prayer of a righteous person is powerful and effective."
Why pray when we're uncertain what God's answers to our prayers will be? Praying is a vital part of growing closer to God, the source of all love and wisdom. Cultivating our prayer lives is always a valuable choice because doing so strengthens our relationship with our Creator and welcomes his love and wisdom into our lives. The more we pray, the more we can discover wonder through the process. That will inspire us to stay faithful in prayer, because we know that God will really meet us there.
Photo Credit: © Unsplash/Averie Woodard
---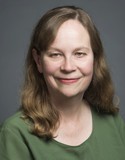 Whitney Hopler is the author of the Wake Up to Wonder book and the Wake Up to Wonder blog, which help people thrive through experiencing awe. She leads the communications work at George Mason University's Center for the Advancement of Well-Being. Whitney has served as a writer, editor, and website developer for leading media organizations, including Crosswalk.com, The Salvation Army USA's national publications, and Dotdash.com (where she produced a popular channel on angels and miracles). She has also written the young adult novel Dream Factory. Connect with Whitney on Twitter and Facebook.