Can God Redeem Sexual Brokenness? A Powerful True Story
Crosswalk Faith Editor

2019

27 Feb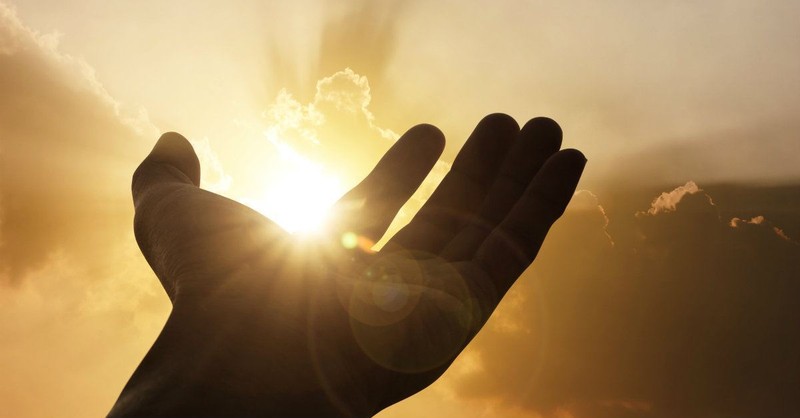 How many questions would you want to ask someone miraculously redeemed from layers of painful sexual sin? I had an afternoon with a man willing to tell all, passionate to share God's truth, and what I wanted to know most was this: how do I access your kind of courage?
Further, I wondered — why is sexual temptation, at least it seems in Christian circles, not brought into the light as much as other struggles? Aren't we all sexual beings? Isn't it time we tackled the issues of sexual addiction, compulsion, perversion, and obsession that lurk in all our lives?
Scripture tells us the enemy is always on the prowl. Satan is hungry to destroy the best gifts God gives. And, as I ventured forth on this interview, I held fast to the belief that sex is for us, not against us. It's not sex that's the enemy.
Ephesians 6:12 reminds us: For our struggle is not against flesh and blood, but against the rulers, against the authorities, against the powers of this dark world and against the spiritual forces of evil in the heavenly realms.
Photo Credit: ©Thinkstock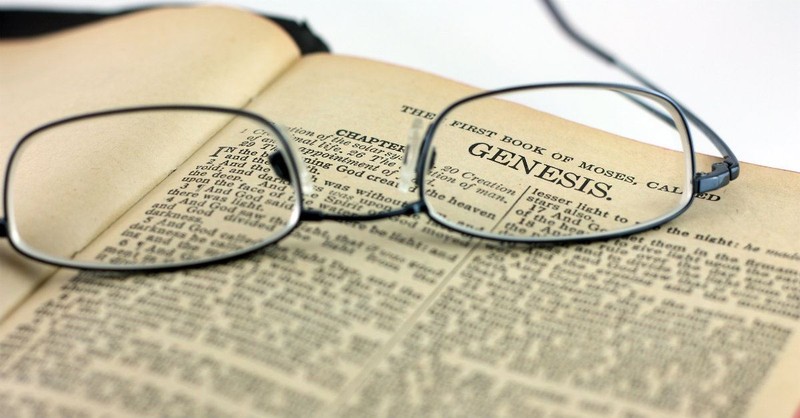 So let's talk about sexual sin. Let's see with God's eyes, the best we can.
For this, I was indescribably honored to spend time with Dr. David Kyle Foster, Founder/Director of Pure Passion Media ministry, and author of the revised and expanded Reference Edition of Sexual Healing: A Biblical Guide to Finding Freedom from Every Major Area of Sexual Sin and Brokenness.
Here's why, and how, he encourages us to overcome lies with courage, truth and love:
From prostitute to ministry leader, by the grace of God.
Crosswalk:
David, your book is like open heart surgery and all are welcome and equipped to partake. It's stunning. Can you recap your personal story that you reveal as the book unfolds?
David Kyle Foster:
I was the rebellious son of a preacher who felt unloved. And since my father was a preacher I felt that God also didn't love me. So that sort of catapulted me, along with my sinful nature into a very rebellious life.
I think I was probably sexually abused at the age of nine because I became sexually obsessive and suicidal then. Pornography ensued and lasted until I got saved.
When I was in college there were multiple suicide attempts. I was emotionally distraught on a deep level...and a drug addict in college. I realized I would never be able to get through law school in my condition, so I decided to go to Hollywood and become an actor.
Photo Credit: ©Thinkstock/Andrew William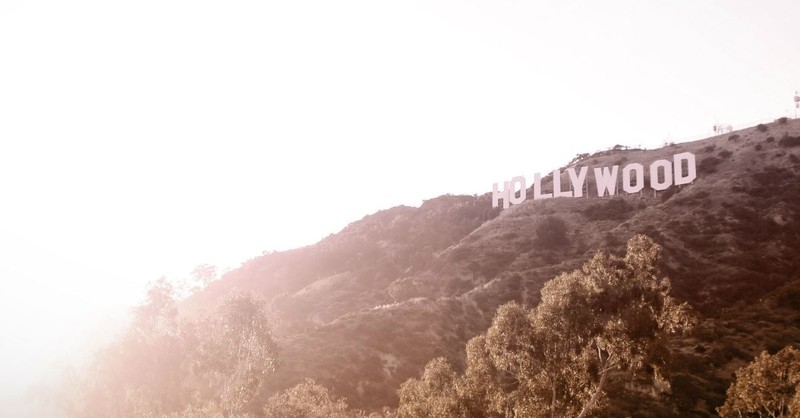 Looking for love in Hollywood.
So I go out to Hollywood, in a deep river of self-hatred, as an attempt to fulfill a fantasy of success and to attract affirmation and love. The first two roles I landed were starring roles, so from then I was only seen for starring roles. I was up against John Travolta and Robby Benson, which was difficult.
I was thrown into the deep end and didn't know how to handle it. I did get affirmation but only when I was being successful. It would disappear when I wasn't. So it became starkly clear to me that it wasn't real love.
The very first time I ever [had sex with a man], I got in the car and the man turned to me and said ,"You're beautiful." I was instantly hooked, because he was a father figure, and he was affirming me.
So I became addicted to male prostitution not for the money but for the hugs and affirmation; which is how older people groom younger people into the industry. While I was starring in movies, I was prostituting. Which back in the 70s would have ended your career; but today it gets you on the Oprah show.
Psychologically I was hating myself and having all this success; so prostitution was also an attempt to destroy the success I didn't think I deserved. I was very reckless, hitchhiking…I almost wanted to get found out. 
Photo Credit: ©Unsplash/Florian Klauer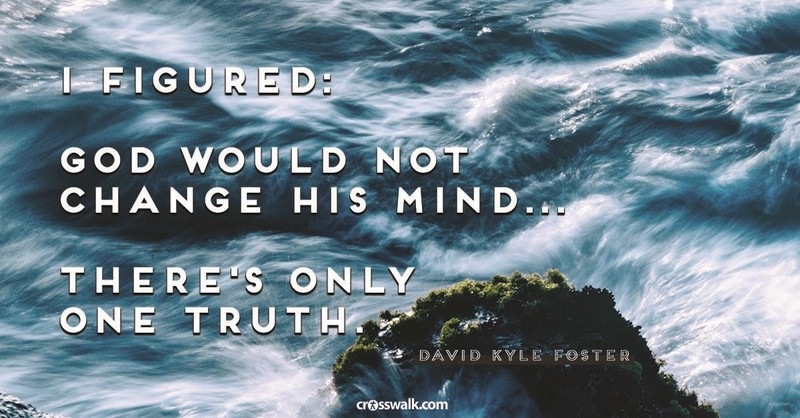 From self-hatred to false prophets.
I did that for seven years and wound up so disillusioned with the phoniness that I was drawn to Guru Maharaji's Divine Light mission. He claimed he was the reincarnation of Jesus and I had no solid theological background other than Psalm 23. This guru reinterpreted everything Jesus said to make it seem like it was about him, and I fell for it.
It wasn't long before I gave up everything and worshipped there every day. They put me in positions of leadership and authority and one of the things they had me do was watch all the videos and films that the guru had taped since the age of nine.
I noticed as I was cataloging them that he changed his theology over the years.
I figured: God would not change his mind...there's only one truth. So I started wondering.
Then I was working in the office, and I noticed he was cheating the IRS. He had two sets of books, and I knew God wouldn't do that. I realized at the end of that year I had to find Jesus. I'd always loved Jesus, I just hated his father.
Looking far and deep for one true God.
So I flew to Israel to find Jesus with a great deal of hope and faith. On the last day in Israel, I'm tagging along behind a tour group to get myself a free tour, and the pastor started reading Jesus' words at the Mount. And as the pastor read, in my spirit I heard Jesus saying the same words the pastor was reading.
I could hear both voices. I could hear the pastor reading, and I could hear Jesus saying it in my spirit.
And instantly I knew that the Bible was literally the Word of God. I knew the words He speaks are eternally being spoken, and that the Bible is an accurate record. 
Photo Credit: ©Crosswalk/Rachel Dawson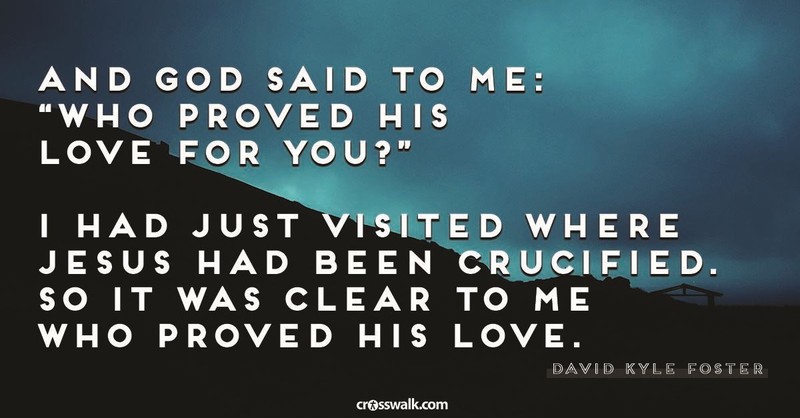 Who proved His love?
So I go to the Church of All Nations and I prayed and asked God...my guru can do miracles and you can do miracles...how's somebody like me supposed to tell the difference? Who's really God? And God said to me: "who proved His love for you?" I had just visited where Jesus had been crucified. So it was clear to me who proved his love.
Then I reviewed all the reading I'd done about Muhammad and Buddha and I realized they talked a good game, but they never demonstrated their professed love. And therefore, determining who God is was not about the kind of miracles He did, but the authenticity of the life they lived; and how consistent it was with what they taught.
I went back to LA and told everybody at the ashram that they're following the Antichrist and they kicked me out. So I started going to Hollywood Pres, a block from my home, thinking these are all hypocritical Christians…I don't want to hear them, but I want to worship Jesus.
Real grace made all the difference.
I went to see one pastor and I thought once they find out who I've been, they're gonna kick me out. And back then, most churches would have. In 1980 they couldn't have handled the shame of my brokenness in their eyes.
But this was different.
I said to the pastor "I've been sleeping with 3, 4 people a night for 10 years. And you're gonna tell me to stop. And I'm here to tell you I can't stop." I was so bound up, demonized, and out of control. Satan had a firm hold on me. And the pastor said to me: "I'm not gonna ask you to stop." Which totally blew my mind. 
Photo Credit: ©Crosswalk/Rachel Dawson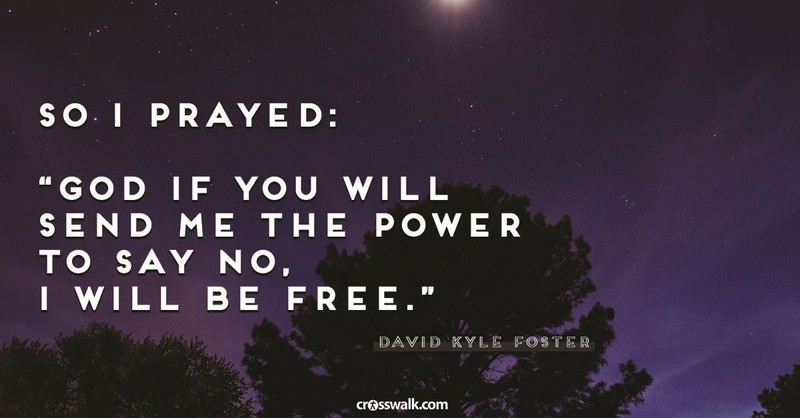 I can't, but Jesus can.
What he was getting at was: "let's let Jesus do this for you."
And I thought…that's the only way this could work! I had just gotten back from Jerusalem and I was filled with faith and passion. So I prayed: "God if you will send me the power to say no, I will be free."
And He filled me, on that day, with an earthshaking, what I call, "liquid love." And that was the last day I ever did any of it. What happened was, with my child-like faith, the power of the Lord poured into me that I didn't even know existed.
Crosswalk:
Is that why people "hold God at bay?" Because He is so frighteningly powerful?
David Kyle Foster:
Yes. It was frighteningly powerful but at the same time, it was pure love. It was everything I had ever longed for. So, I wanted it to stop because I thought it might kill me, but I didn't want it to stop because it was just so pure. And I thought, how can God love somebody like me? It wasn't on my radar as a possibility. And yet there it was. And I knew: This is a God who I can serve.
Caveat, the temptations continued to rage.
But I now had Christ's power in me to want to say no, and actually say no.
The way of escape is intimacy with the Father.
So I began pursuing not only Jesus but the Father. And I was very scared of doing that because I hated my father and I thought God the Father hated me.
I knelt at my bed every night and begged for power to overcome temptations. These temptations would trample through my brain like a team of wild horses. I knew I was totally dependent on God.
Crosswalk:
That was a huge decision to know you could decide to give it to Him. What empowered you to truly release it to Him?
David Kyle Foster:
His liquid love. It was everything I'd ever wanted, and it was something I'd do anything to get. I was not going to live without it. I'd kneel every night and ask God: what do I do with this, and that, and He would answer...not every time, but over time, He would expose the roots.
For example, it started on a very rudimentary level, I prayed one night to Him, "Lord I can't drive down Hollywood Boulevard without stopping at the porn store." And He immediately said, don't go down Hollywood Boulevard. Very practical, very wise. And I thought: I'm going to go down Franklin Boulevard instead.
Then I prayed, Lord, I can't leave my apartment. I'm going to go out and do everything I used to, you've got to stop me.
Crosswalk:
You gave it to Him to do the stopping instead of saying that you had to stop you.
David Kyle Foster:
Right. So He said, "Why don't you name the demonic powers according to what they're telling you to do, and cast them out in Jesus' name? So I would say: demon of pornography, demon of whatever...leave me in the name of Jesus Christ. I said it every time they would come at me.
And after a week I felt a lightness as if the demons had actually left me, which they had, because I was depending on the power of Jesus' name rather than my own to fix myself.
And you know, if that pastor had not taught me that first lesson to let Jesus do it for me, that's what I would have done…run out and serve God with all my might, and try to keep myself from falling, and prove myself worthy, and try to win by performing. Which is what most people do.
A lot of people are afraid of what they can't control, and you can't control the Holy Spirit.
Crosswalk:
Is this modern culture or just humanity the way we've always been?
David Kyle Foster:
It's our fallen nature. The first issue. The choices we make are automatically flawed and we have to learn from Christ, to teach us to pursue Him on a regular basis on an intimate level, or we're not there to hear His guidance.
Crosswalk:
We're not wanting to be healed?
Photo Credit: ©Crosswalk/Rachel Dawson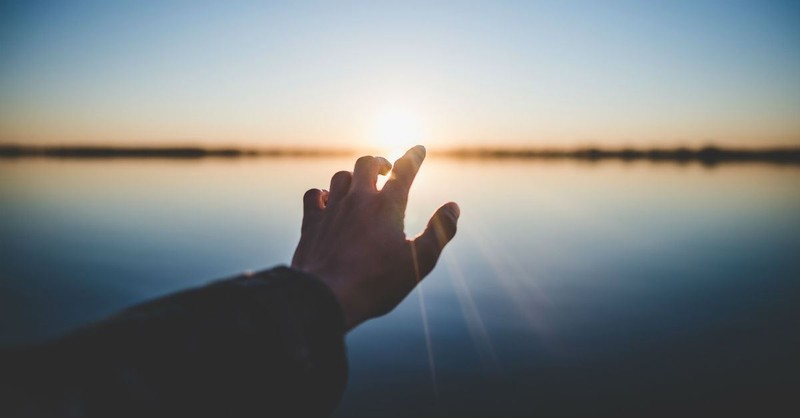 Worship, and He will transform you.
David Kyle Foster:
Exactly. We're fixed in a performance orientation where we operate in an intellectual mindset. We think we believe something because we agree with it, but in reality, we don't believe it.
For example, I was worshipping one night, and God interrupted me. I thought it was rude because I was singing Him a love song. But He speaks to me and asks: Do you believe 2 Cor. 3:18? And I almost saluted. Because at that time I was in seminary. I went to seminary a month after I got saved. So, that was a culture shock like no other.
I went from male prostitute to seminary student in one month. Not knowing the Bible at all.
Anyway, God said: why don't you go back to worshipping and praying. I knew that I did agree with 2 Cor 3:18, which says that as we gaze upon the Lord we are transformed into His image, but I didn't believe it as far as demonstrating it in my actions.
That's a level I don't even think most believers live on...we believe on an intellectual level and think that's faith. What He showed me was there's a much deeper level.
In the Old Testament, faith was agreeing with something to such an extent that your life changed accordingly. It was agreeing so strongly that you walked it out.
So I went back to worship, that way. Assuming that as I'm worshipping Him, He is transforming me into His image at some level, on some topic. And then He said: when you are worshipping me, what you are worshipping me for, is what I'm transforming into you. So as I worshipped Him for truth, or faith, or purity or whatever I was worshipping Him for…I knew He was transforming that into me.
Crosswalk:
So it's the age-old question: do you just believe in God, or do you believe Him.
David Kyle Foster:
Yes, the faith demonstrated in that seems like a simple ask, but it can be so hard. 
Photo Credit: ©Unsplash/Marc Olivier Jodoin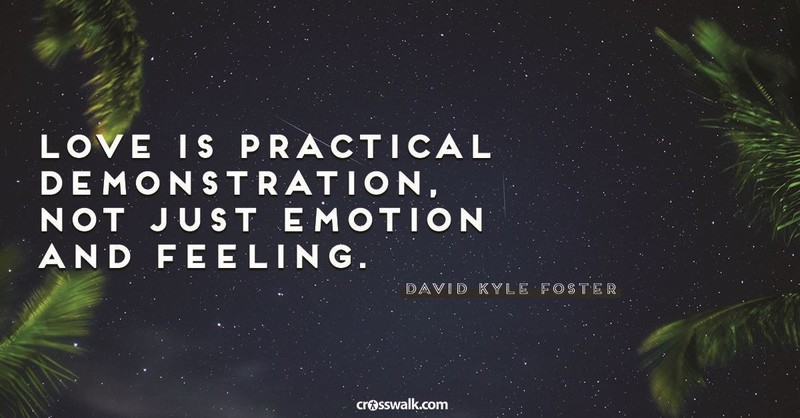 How do we respond with love to sexual sin?
Crosswalk:
What I would love to ask you to do now is to graciously respond to three desperate issues of today. I'm thinking nearly everyone has a family member or loved one who struggles with homosexuality, transgenderism, or pornography. My umbrella question over all three is: are they a form of love, or sin? And what would you say to someone who's being told that if you can't wholeheartedly accept these issues, then you are unloving? How can we reframe, for Christians, that truth is love? And how do we respond to "hey, if it feels good, it must be love, and that's right...right?"
David Kyle Foster:
That's a wordly definition of what love is. And it's tied to what faith is. Love is practical demonstration, not just emotion and feeling.
What you have for example in the gay community is people saying they love each other but what they're really doing is having a sexual, pleasurable experience that's trendy or they're having a romantic experience. That kind of conditional love is really saying: if you give me what I want and like, then I'll love you. It's self-centered.
And that's often why people divorce, because if their spouse isn't serving them like they used to, or according to what they think they should be...it's all performance-based.
Crosswalk:
Well, that cleans the whole window. So let's start with homosexuality as one of three powerful sexual sins that God actually can heal. What can a believer do or say to support someone who might be battling this sin pattern of homosexuality...in a truly loving way. What practical steps can we take?
David Kyle Foster:
Start by asking: tell me your story. Most people fixate on the aberrant behavior, which is a mistake. The behavior is a manifestation of the real problem. So asking their story opens up our eyes to where their real deficiencies lie.
Do they have anger and unforgiveness?
Have they believed a lot of lies that the enemy's told them?
Have they been sexually abused?
Has something happened that has skewed their views of the opposite sex?
Are they addicted to emotion rather than truth?
Are they confused that their emotion is a reflection of truth?
These are all sorts of roots you're looking for.
The first thing you look for is someone who really does want to change. For example, I was running a telephone counseling center and we were told to reduce the duration of calls. So I asked God: what do I do? And He said to me: ask everyone who calls two questions. And the first question is this: are you willing to do whatever it takes to be set free?  
What I discovered was many were calling for only sympathy but they didn't want to deal with the frightening internal issues that were fueling their anger.
The second question was: what exactly do you want God to do for you right now? That challenged people to come up with a goal, so that when the goal was met, they could know God did it and give Him glory. When I'm sitting with somebody the first thing I want to know is are they repentant…are they sorry…do they see what they've been doing as sin? Because without that, God's power will not come in.
Crosswalk:
I loved your visual in your book of things in nature that are split being drawn back together, and that's how God created Adam and Eve -- from each other. So they're naturally drawn to each other to become one flesh. Does this speak to whether homosexuality is a sin or not, and why?
David Kyle Foster:
Well, I don't come up with "it's a sin." I wait for them to come up with it, so I know they believe it. So the first thing I do if I go in the direction you brought up, is I ignore the homosexual confusion and I talk about the expression of God's love for us and how they can have it. How they can experience a love that goes way beyond anything you experience on this earth. In a sense, I make them jealous of what they don't have. I'm trying to help them to see that what they do have is not really love. And that by praising God and seeing my story as an example, they'll start to want that kind of love.
Crosswalk:
What about transgenderism? That is such a complex issue for society today. Hearts go out to folks who struggle with this, but we don't know what to say. What's different about what you may say to someone who doesn't even believe they belong in their own God-given body?
David Kyle Foster:
I might talk about my own battle with identity although mine is not as constantly-there as theirs may be. I will talk about how identity comes from God. He names us, He created us, He's the one who tells us who we are.
I don't necessarily say this at first, but I will eventually get to the chromosomes and the DNA…and how that reflects God's intent no matter what you're feeling. No matter what you're thinking about, God has already declared what He made you to be. And He can take you there if you want. And He can heal the traumas that you've had.
And they all likely have massive trauma in their background. I haven't met a transgender yet that wasn't sexually abused; and for that matter, most homosexuals have been sexually abused.
So I will talk about the goal rather than the problem in all of these situations. Here's a fundamental problem, and I had this as well: if we are trapped in bondage to sin, we have a wrong view of God. He's not attractive to us.
So this praising God and talking about him, and jumping up and down about him, shows them that their view of God is very different than my view of God, and this new view is attractive and desirable.  
Photo Credit: ©Crosswalk/Rachel Dawson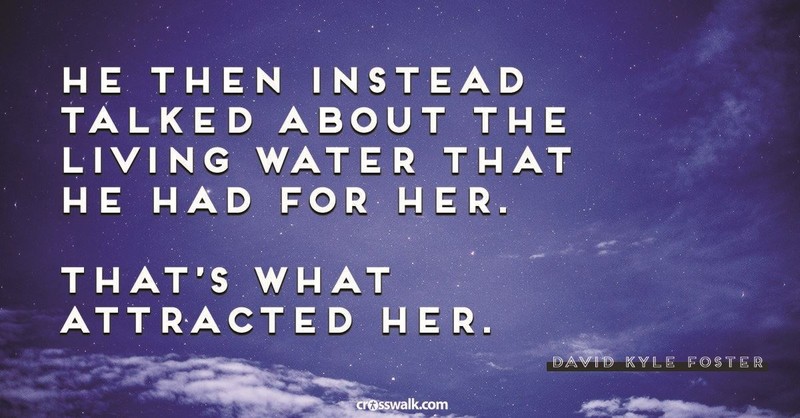 Offer Living Water.
Crosswalk:
It's hard to exemplify that when you're fearful for those you love. You have a freedom to worship against the tide. I don't know if you hear these things…what kind of a God would not approve? Or, you're the problem with Christianity because you don't accept in a loving way...Do you hear these things?
David Kyle Foster:
Yes. It's exactly what Jesus did with the woman at the well. He pointed out the sin but he dropped it after pointing it out. He then instead talked about the living water that He had for her. That's what attracted her.
Just like it says in Titus 2:12: it's the grace of God that teaches us to say "No" to ungodliness and worldly passions, and to live self-controlled, upright and godly lives in this present age.
Not in heaven, but now.
And so I'll read 2 Peter 1:3 about how we have everything we need for a godly life through our knowledge of Him — which is intimacy with God.
Crosswalk:
What about battling pornography addiction? How does a believer support this in a truly loving way? What is within our power and calling and what is not...to say and do?
David Kyle Foster:
All the experts have found that sex addiction is fueled by self-hatred and the fear of true intimacy. Those two things work together.
So go back to their story. Let them tell it. Discover where their self-hatred comes from.
Crosswalk:
And what does God do with that story? What can God do if you're willing?
David Kyle Foster:
He begins speaking to you about His love. He begins letting you experience it.
This assumes you're pursuing Him on an intimate level. He begins supernaturally revealing His love, like the liquid love experience I had – which is not common, but God will do what speaks to you. He knows what's perfect for you. He knows how to tell you He loves you.
I suggest to them that they sing love songs to the Lord, where you sing to God about him. Believe He's there and He's listening.
Crosswalk:
How do you walk alongside someone dealing with bondage, when people are afraid of "conversion therapy" and want to be "fluid?"
David Kyle Foster:
Yes, that "conversion therapy" is a term invented by gay activists, because it's giving people an expectation of what most people won't experience, and therefore, setting them up to give up.
In the psychological profession, that term has never been used. What has been used by some psychologists is "reparative" therapy. And the concept behind that is discovering where the traumas are and then repairing them.
Photo Credit: ©Crosswalk/Rachel Dawson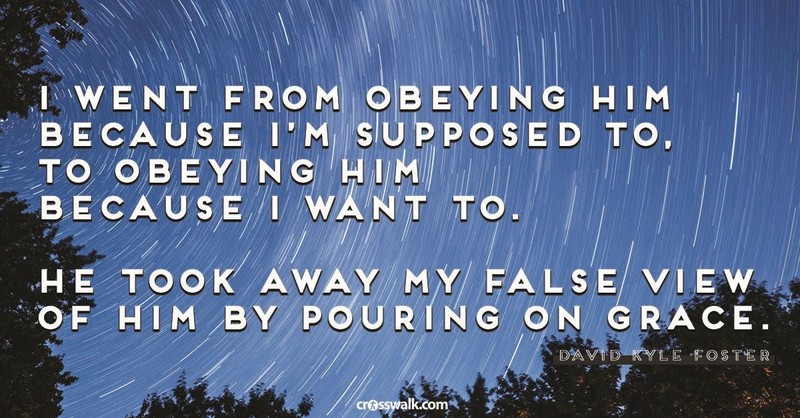 What it looks like when God heals.
Crosswalk:
Healing. God really can heal. You don't have to stay in sexual brokenness. If you're willing, repentant, and bring courage to it, what can you expect God to do?
David Kyle Foster:
Well, one problem you find among sexually broken people is perfectionism. I'll stop if I'm not perfect at it. It's performance-orientation, like all of us. So the gay activists set up this expectation that you're going to be converted. You'll become heterosexual and it will be all over.
And that's not what it looks like.
What it looks like on the other side of healing for the many roots, is that you'll still be visited by temptations. Satan will still throw his fiery darts at you. And that is not a sign that you're not healed, or that you are still that broken person, or that you're that label you used to take on. It's an ongoing struggle that God allows in order to have us press in to Him.
And the will is transformed by God's love. In the midst of sinning, God will say in a welcoming and loving voice, if you turn to me now, I will love you and embrace you. When that happened to me in my sin, it hit me: ah, God...that's what you're really like. Not what I thought you were like. Unconditional love and grace.
So I said, Lord, if that's what you're really like, I want to obey you. I went from obeying Him because I'm supposed to, to obeying Him because I want to. He took away my false view of Him by pouring on grace. And it literally transforms you from the inside out.
With man, you get a maintenance program, so you stop the behavior. But with God you get a transformation program, so that you want to obey, so that you're motivated by love rather than duty.
That's when the power of God pours out in the greatest measure.
Crosswalk:
Oh, what we have available to us!
David Kyle Foster:
If people only knew what's available to us.
Crosswalk:
It satisfies on a level we can't create on our own.
David Kyle Foster:
So what it looks like is...the temptations don't stop coming, but your will gets transformed. Your wounds get healed so the temptations start losing their power. Once when sinning I asked, "Lord, why are you not setting me free from this?" And He said: because you still love it. And I realized I had love for the sin still in my heart.
So you can start praying that God will remove your love for that sin; and increase your love for Him. That will help you make better choices.
Photo Credit: ©Crosswalk/Rachel Dawson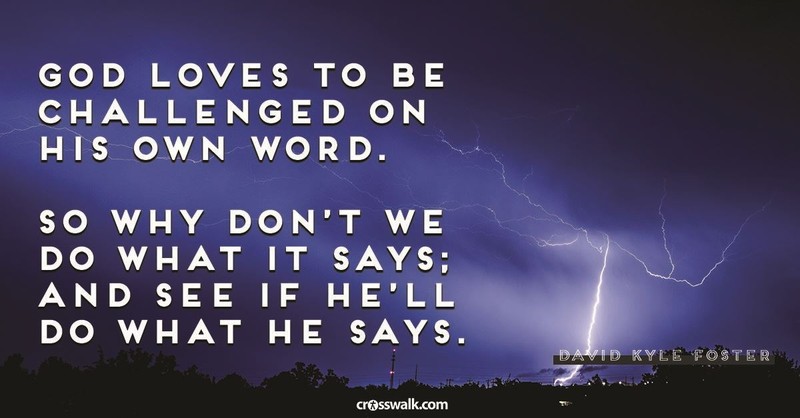 Take the challenge, and be healed.
Crosswalk:
It's a beautiful and powerful prayer that anyone can pray. I wonder if people think they can't just approach God.
David Kyle Foster:
It takes a while to fall in love with Jesus more. It takes getting into His presence. Pursuing intimacy.
Crosswalk:
What's the best way to start?
David Kyle Foster:
I knelt at my bed every single night...laid out my complaints and requests. I sang love songs to Him. That's pursuit of intimacy. Practical pursuit. There's no way around it.
Spend time in His word, ministering to people.
But so many people hearing this, their eyes will glaze over because they want to perform. They don't want to spend time. And many don't want to because they think God doesn't like them.
The scripture that got me saved was Jeremiah 29:11-14. It's what's near the end of that verse that moved me...when He said you will find me when you seek me with all your heart, I will reveal myself to you. And I remember thinking...you just promised to reveal yourself to me if I seek you with all my heart.
God loves to be challenged on His own word. So why don't we do what it says; and see if He'll do what He says.
Crosswalk:
And really want it. Instead of holding on to our problems.
David Kyle Foster:
And the wanting comes from intimacy. You know, God speaks in very few words.
And to get just one word communicated to you supernaturally from God...not only gives you peace and freedom...it heals you.
There's a supernatural power that comes from the Word itself and it's so wonderful.
Crosswalk:
I'm so filled and hopeful, based on truth. I know what you've shared today will start some healing in lives, thanks to God. And thanks to you; for your honesty, faith, and courage.
---
Dr. David Kyle Foster (M-Div, Trinity Evangelical Divinity School; D-Min, Trinity School for Ministry) is the author of Transformed Into His Image and Love Hunger and is the founder/director of Pure Passion Media (www.PurePassion.us). Read more of his take on sexual sin and brokenness in his newest book, The Sexual Healing Reference Edition.
Photo Credit: ©Crosswalk/Rachel Dawson
---