10 Encouraging Bible Verses about Not Giving Up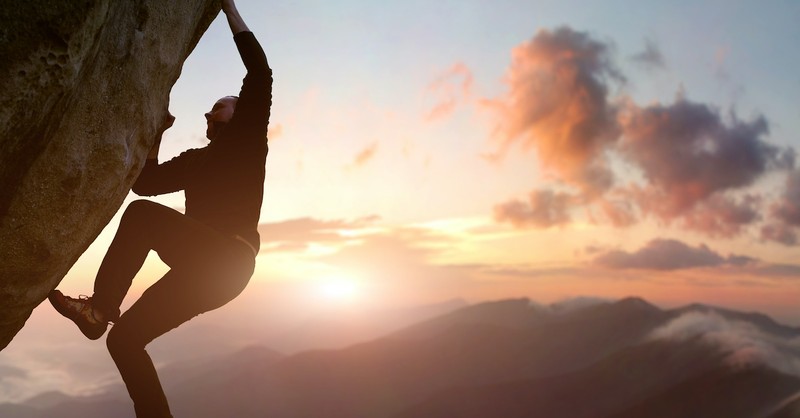 We all feel like giving up sometimes. We're tempted to give up on ministry, relationships, living like a Christian, and sometimes even life itself. Bible verses about not giving up provide, not only hope for today but also the perspective that we aren't the first believers to face this temptation. God is limitless. He doesn't tire or wear down. We humans, though, grow weary, discouraged, and overwhelmed at times. This is why we need Him. God, in His mercy, provides strength and instruction when we feel like quitting.
Who Are People Who Felt like Giving Up in the Bible?
The great prophet, Elijah, engaged in an exhausting spiritual battle with the prophets of Baal. In retaliation, Queen Jezebel threatened his life. Exhausted, Elijah cried out for God to just take him from this life. (I Kings 19:1-8) Elijah fell asleep and God provided angels to bring him food and water before he napped again. When we fight spiritual battles, we can become fatigued and this can lead to a strong urge to quit. Elijah's story demonstrates God doesn't reject us in our weariest and most discouraging times.
Jonah wanted to give up. He was angry with God. (Jonah 4:1-4) Jonah didn't like the way the Ninevites acted and so when God called him to bring a message to them, Jonah ran from the assignment. After being corrected in dramatic fashion (three days in the belly of a large fish), Jonah delivered the message that they must repent or be destroyed. The people of Nineveh chose to repent, and God relented. Jonah complained to God that the entire exercise, for him, had been a waste of time. He pouted and asked to quit life. He would rather have seen the Ninevites punished for their sins than forgiven. When we don't get the results that we desire or see things go the way we want, we can be tempted to give up. God used that opportunity to teach Jonah a lesson about perspective and how God's viewpoint differs from ours.
Sometimes we want to quit because what we're called to do is hard, to the point of feeling impossible. Jeremiah experienced this as a prophet. The people wouldn't listen. Jeremiah was delivering the message God wanted to be delivered but he was tempted to stop because no one was responding. He thought about quitting but said, "But if I say, 'I will not mention his word or speak anymore in his name,' his word is in my heart like a fire, a fire shut up in my bones. I am weary of holding it in; indeed, I cannot" Jeremiah 20:9. God had warned Jeremiah that no one would listen to him, but the experience was still draining. Discouragement in ministry, parenting, evangelism, or discipleship can bring us to moments of wanting to quit. Just like Jeremiah.
Do Christians Ever Feel like Giving Up?
Christians face the temptation to give up just like other people. Circumstances can feel overwhelming. Hardships arise we didn't anticipate. Others may misunderstand us, criticize, reject, or abandon us. Ministry can be satisfying but also challenging. At times, we wrestle with sin or watch loved ones fall prey to sin despite our intervention and prayers. And just daily life in a fallen world can wear us down.
Christians are human. We tire, become ill, endure conflict, and lose perspective. And, because we follow Jesus, God's enemy targets us. If He cannot keep us from following Jesus, he sets out to destroy our joy and tempt us to give up. 1 Peter 5:8 warns us, "Be alert and of sober mind. Your enemy the devil prowls around like a roaring lion looking for someone to devour."
The apostle Paul, in his letter to Timothy, compares the Christian life to serving as a soldier, competing as an athlete, and working like a farmer. These comparisons help us understand the incredible investment of time, effort, and perseverance living for Christ requires. Occasionally wanting to give up comes with the territory but we have tools to keep us on track.
We know that being in relationship with Jesus means we have the Holy Spirit to comfort, correct, and encourage us. Making Bible reading a daily habit and communicating throughout the day with God in prayer can help us guard against quitting. God has provided His church, the body of believers, for support against the loneliness that can lead to giving up. Reading biographies of Christians who have gone before us and endured times of trial can inspire us. Another tool God gives us to battle the temptation to quit is weekly rest. He calls us to observe a weekly Sabbath to rest our bodies, enjoy His creation, and restore our souls. And remember God trains us through circumstances in the art of perseverance.
10 Verses about Not Giving Up
Here are 10 Bible passages for when we feel like giving up on life, giving up on the task to which God's called us, or giving up on living for Him. We all need motivation at times and God's Word provides that for every hardship.
"Let us not become weary in doing good, for at the proper time we will reap a harvest if we do not give up" Galatians 6:9.
"You need to persevere so that when you have done the will of God, you will receive what he has promised. For, 'In just a little while, he who is coming will come and will not delay.' And, 'But my righteous one will live by faith. And I take no pleasure in the one who shrinks back.' But we do not belong to those who shrink back and are destroyed, but to those who have faith and are saved" Hebrews 10:36-39.
"I am coming soon. Hold on to what you have, so that no one will take your crown" Revelation 3:11.
"Therefore, since we are surrounded by such a great cloud of witnesses, let us throw off everything that hinders and the sin that so easily entangles. And let us run with perseverance the race marked out for us, fixing our eyes on Jesus, the pioneer and perfecter of faith. For the joy set before him he endured the cross, scorning its shame, and sat down at the right hand of the throne of God. Consider him who endured such opposition from sinners, so that you will not grow weary and lose heart" Hebrews 12:1-3.
"Not only so, but we also glory in our sufferings, because we know that suffering produces perseverance; perseverance, character; and character, hope. And hope does not put us to shame, because God's love has been poured out into our hearts through the Holy Spirit, who has been given to us" Romans 5:3-5.
"So do not fear, for I am with you; do not be dismayed, for I am your God. I will strengthen you and help you; I will uphold you with my righteous right hand" Isaiah 41:10.
"Consider it pure joy, my brothers and sisters, whenever you face trials of many kinds, because you know that the testing of your faith produces perseverance. Let perseverance finish its work so that you may be mature and complete, not lacking anything" James 1:2-4.
"We do not want you to be uninformed, brothers and sisters, about the troubles we experienced in the province of Asia. We were under great pressure, far beyond our ability to endure, so that we despaired of life itself. Indeed, we felt we had received the sentence of death. But this happened that we might not rely on ourselves but on God, who raises the dead. He has delivered us from such a deadly peril, and he will deliver us again. On him we have set our hope that he will continue to deliver us" 2 Corinthians 1:8-10.
"Stand firm, and you will win life" Luke 21:19.
"The LORD will fulfill his purpose for me; your steadfast love, O LORD, endures forever. Do not forsake the work of your hands" Psalm 138:8.
To feel like giving up is human. To resist the temptation to quit is within our strength to do when we rely on Jesus Christ, who loves us and understands every temptation we face. Hold on. He is with us always.
When you feel like giving up, cry out to the Lord, draw on these verses and the stories of those who have gone before, let another believer know you need encouragement, and hold on.
Photo credit: ©GettyImages/anatoliy_gleb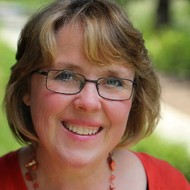 Lori Stanley Roeleveld is a blogger, speaker, coach, and disturber of hobbits who enjoys making comfortable Christians late for dinner. She's authored four encouraging, unsettling books including Running from a Crazy Man and The Art of Hard Conversations. She speaks her mind at www.loriroeleveld.com.