5 Fresh Ways to Spread the Gospel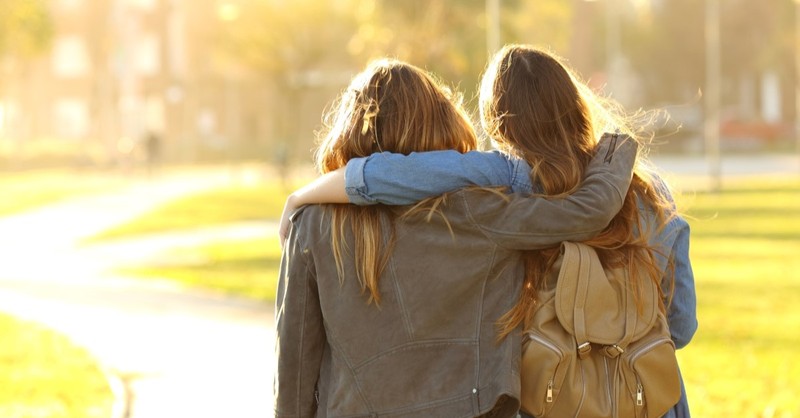 Experiencing Jesus' love inspires us to share that love with others. We know Jesus has called us all to spread the gospel message, yet evangelizing can be challenging. How can we share our faith in ways that will motivate people to pay attention? Here are 5 fresh ways to spread the gospel.
What Does it Mean to Spread the Gospel?
Spreading the gospel means spreading the ultimate good news: that a loving God offers people an opportunity to enjoy true love forever, through relationships with their Creator. The word "gospel" literally means "good news". When we spread the gospel, we share the good news of how Jesus – the world's Savior – made eternal salvation possible for all souls who place their faith in him. John 3:16 proclaims the essence of the gospel message: "For God so loved the world that he gave his one and only Son, that whoever believes in him shall not perish but have eternal life." Jesus calls everyone who connects with him to help other people connect with him, as well, by sharing the gospel message. He urges us in Mark 16:15-16: "… 'Go into all the world and preach the gospel to all creation. Whoever believes and is baptized will be saved, but whoever does not believe will be condemned."
What Does the Bible Tell Us about Spreading the Gospel?
That call from Jesus to preach the gospel to all creation is known as the Great Commission – the assignment that Jesus gave people after his Resurrection and before his Ascension to heaven. The Bible records the Great Commission in several other places. In Matthew 28:19-20, Jesus exhorts: "Therefore go and make disciples of all nations, baptizing them in the name of the Father and of the Son and of the Holy Spirit, and teaching them to obey everything I have commanded you. And surely I am with you always, to the very end of the age." Luke 24:47 mentions that "… repentance for the forgiveness of sins will be preached in his name to all nations, beginning at Jerusalem." In John 20:21, Jesus references spreading the gospel when he says: "Peace be with you! As the Father has sent me, I am sending you." Finally, in Acts 1:8, Jesus describes spreading the gospel as his witnesses to others: "But you will receive power when the Holy Spirit comes on you; and you will be my witnesses in Jerusalem, and in all Judea and Samaria, and to the ends of the earth."
The Bible says that Christians are serving as ambassadors for Jesus as we interact with others. 2 Corinthians 5:20 declares: "We are therefore Christ's ambassadors, as though God were making his appeal through us. We implore you on Christ's behalf: Be reconciled to God." So, God is counting on us spread the gospel. He wants us to faithfully say "yes" to that call. We can do so by serving as examples of what faith in action looks like, as the apostle Paul writes in 1 Corinthians 11:1-2: "Follow my example, as I follow the example of Christ. I praise you for remembering me in everything and for holding to the traditions just as I passed them on to you." We can also spread the gospel through conversations, as the apostle Peter points out in 1 Peter 3:15-16: "But in your hearts revere Christ as Lord. Always be prepared to give an answer to everyone who asks you to give the reason for the hope that you have. But do this with gentleness and respect, keeping a clear conscience...".
Many people are searching for the hope that Jesus can give them, yet not enough people are spreading the gospel message to reach them all yet. Jesus says to his disciples in Matthew 9:37-38: "… The harvest is plentiful but the workers are few. Ask the Lord of the harvest, therefore, to send out workers into his harvest field." We don't need to worry about anything but faithfully sharing the gospel message. When we do so, we can trust God to bring positive results from our efforts. 2 Timothy 2:15 encourages us simply to: "Do your best to present yourself to God as one approved, a worker who does not need to be ashamed and who correctly handles the word of truth." Romans 1:16 urges us to keep the gospel's power in mind: "For I am not ashamed of the gospel, because it is the power of God that brings salvation to everyone who believes...".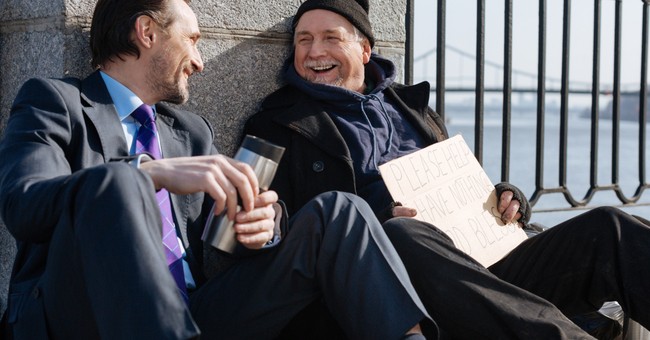 Photo Credit: ©GettyImages/Yacobchuk
5 Fresh Ways to Spread the Gospel
When you're considering how best to spread the gospel message to people you know, start with prayer. Ask the Holy Spirit to guide you day by day with wisdom on how to share the gospel, and to bring people into your life who need to hear its message. Try these 5 fresh ways to share the ultimate good news with people:
1. Let God's love flow through your life. Welcoming God's love to flow through your life and into other people's lives is the most powerful way you can share the gospel. That's because God is love at his core. "God is love" 1 John 4:8 declares. So, whenever people experience love by interacting with you, that will point them toward God. In my book Wake Up to Wonder, I share a story of how a prayer retreat leader challenged me to turn to the person sitting next to me – someone I hadn't met yet – and tell her "I love you" before even getting to know her. When I did, a warm feeling of love washed over me as my perspective changed. Simply setting an intention to love someone had opened my mind and heart to starting to make that love a reality. I also explain research on love in the book, including research that shows how choosing to love others leads people to experience awe, less stress, and more happiness. Nothing inspires people more than love. Once you love people, they will talk with you, and then you can tell them about God's love for them.
2. Listen to people's stories. Everyone has stories that are valuable. Show people you care about them by listening to their stories. Listen more than you talk. Then, after you've gotten to know people, point out how you see God at work in their lives. Ask them consider how their personal stories can fit into the greater story of what God is doing in the world. God has designed our minds to respond to stories, and because of that, Jesus often spoke in parables (stories) to share spiritual truths. Stories engage both our intellect and our emotions. By listening to people's stories, you can connect with them on both levels and help them connect with the gospel on both levels, as well.
3. Don't judge people, but accept them for who they are. Often, people are afraid of talking with others about God, because they're afraid of being judged. Keep in mind that only God can judge someone (Romans 2), and if we try to judge others, we will be judged ourselves (Matthew 7). Help people relax around you by refraining from judging them, no matter how much you may disagree with their choices. Just as God meets you where you are, meet other people where they are. Show them some unconditional love. If people know you're a safe person to open up to, they'll likely be open to discussing the gospel message with you.
4. Highlight what nature reveals about God. Help people discover more about the Creator by spending time with them in creation. Romans 1:20 proclaims: "For since the creation of the world God's invisible qualities – his eternal power and divine nature – have been clearly seen, being understood from what has been made, so that people are without excuse." Since nature reveals the wonder of God's character, it's the perfect setting for sharing the gospel message. Take a nature walk during the day, stargaze at night, or pursue any other type outdoor activity that you all mutually enjoy together. As the nature around you inspires you, enjoy conversations about God together.
5. Encourage questions rather than just giving answers. While it's important to give people answers to their spiritual questions, don't stop there. You can help them engage more deeply with the gospel message by encouraging them to keep asking more questions. That will motivate them to seek God more. Spark people's curiosity. Challenge them to try praying, even if they're not yet sure that God exists or that he will answer their prayers. Ask them to try studying the Bible, and offer to help them do so. Don't limit your conversations to only what you're comfortable talking about; be willing to talk about anything that interests them. If you don't know something, be honest rather than giving a pat answer, and then help them discover more about what they're wondering.
Conclusion
The hope God offers is too good to keep to yourself. Jesus calls all believers to spread the gospel to other people. Don't hesitate to spread the gospel whenever you have the opportunity to do so. Simply do your best, and trust God with the results. As you share God's good news with people in fresh ways, God's love will flow through you and into their lives.
Photo Credit: ©Getty Images/AntonioGuillem
---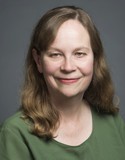 Whitney Hopler is the author of the Wake Up to Wonder book and the Wake Up to Wonder blog, which help people thrive through experiencing awe. She leads the communications work at George Mason University's Center for the Advancement of Well-Being. Whitney has served as a writer, editor, and website developer for leading media organizations, including Crosswalk.com, The Salvation Army USA's national publications, and Dotdash.com (where she produced a popular channel on angels and miracles). She has also written the young adult novel Dream Factory. Connect with Whitney on X/Twitter.
LISTEN: Being Complete in Jesus (Understanding Matthew 5:21-48)
Hearing Jesus is a devotional journey through the gospels, where we explore the teachings of Jesus chapter by chapter. If you're seeking to live a life that reflects God's, this podcast is for you.
The views and opinions expressed in this podcast are those of the speakers and do not necessarily reflect the views or positions of Salem Web Network and Salem Media Group.
WATCH: 10 Sins Christians Downplay (and Why They're So Destructive)
Stock Footage & Music Courtesy of Soundstripe.com Thumbnail by Getty Images