Here I Raise My Ebenezer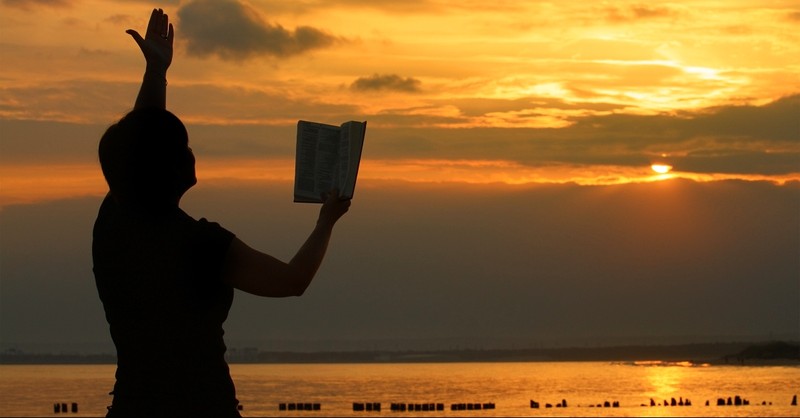 Brought to you by
It has become one of my favorite hymns. Whenever I am in my private morning time of reading the Word, praying, and worshiping unto the Lord, it is not uncommon for me to press play on the song Come Thou Fount. I found this song over a year ago.
As someone who did not grow up in church and who was exposed to more contemporary Christian music after being born again almost 20 years ago, finding hymns has been like finding buried treasure.
This song in particular is a beautiful reminder of the grace and mercy of God upon me as a wandering sheep. He tunes my heart to sing of His grace, and His never-ending mercy brings great rejoicing from the depths of my soul.
He rescued me from danger by His atonement for my sin. Jesus Christ is the Good Shepherd, and He sought me in my wandering. He was not lost, I was lost. I am reminded daily of my need for Christ and my dependency upon Him. It reminds me to keep my eyes on Christ and to exalt Him above all things.
While being a sheep that is prone to wander, the desires of my heart have changed as a believer in Christ to want my heart sealed for His courts and for His ways, to have His words written on my heart, and to glorify Him in all things.
Having said that, there was one line in the song I did not understand when I sang it, and it is this one, "Here I raise my Ebenezer." What does that even mean? Maybe you already know what this means, but I must admit I was singing something I did not understand at first.
Everything else in this hymn made sense except raising my Ebenezer. The answer to my question came from the Word of God, and after gaining an understanding of this, I rejoice in raising my Ebenezer!
The Stone of Help
I found the answer to my question in 1 Samuel 7. It is here we see Samuel serving as Israel's prophet and final judge. The Israelites had been in battle with the Philistines prior to this time, and they would soon find themselves in yet another predicament with them.
Samuel had gathered the Israelites at Mizpah to judge them, and the lords of the Philistines went up against them (1 Samuel 7:7). The Israelites feared the Philistines and called upon Samuel to cry to God on their behalf.
In verse 9 of this chapter, we read that Samuel sacrificed a lamb as a burnt offering for the people, and he cried out to the Lord on their behalf. Scripture tells us the Lord answered Samuel with a mighty thunder against the Philistines, throwing them into confusion. That day, the Israelites prevailed over the Philistines.
1 Samuel 7:12 says, "Then Samuel took a stone and set it up between Mizpah and Shen and called its name Ebenezer; for he said, "Till now the LORD has helped us."
According to the MacArthur Study Bible, the last expression in this verse "means that the Lord was the One responsible for getting Israel to this point. He was Israel's Sovereign One in times of both faithfulness and rebellion. He fought the battles and provided the blessings."
The stone would have been a reminder to the Israelites that the Lord had rescued them from danger.
Now I understand why I can raise my Ebenezer. There have been so many times in my life when I found myself crying out to God in need of help. We have all been there. There are times when we are in predicaments of our own doing, and there are times we are in battles not of our own doing.
And after we come out on the other side of that battle or predicament, we remember the faithfulness of God in spite of our moments of faithlessness and rebellion. We remember his mercy and grace toward us, and we are filled with thanksgiving and praise. At times, thanksgiving bubbles out with tears, shouts of joy, or in singing to the Lord.
Our Ever-Present Help
When thinking about this, I am reminded of Psalm 46:1, "God is our refuge and strength, a very present help in trouble." Psalm 62:7 tells us, "My salvation and my honor rest on God, my strong rock; my refuge is in God."
Hebrews 4:16 encouraged those in the early church and continues to provide encouragement to us today as believers in Christ, telling us to draw near to the throne of grace so that we may receive mercy and find grace to help in time of need.
Raising our Ebenezer is a continuous reminder of our hope and trust in the Lord. I love how Psalm 62 tells of Him being the strong rock. Isn't it interesting how the type and shadow of the rock established as a memorial in 1 Samuel 7 alludes to Christ as the Rock and the One who is interceding for us at the right hand of the Father?
How beautiful that we have such a glorious Savior who strengthens us and reminds us of His everlasting love and His ever-present help. We can be encouraged in the times of help to not run from God but to run to God in prayer, resting in our faith in Him through whatever life may hold.
The account in 1 Samuel 7 reminds us of our need for Christ. We do not have to set up a physical stone as a memorial, but we can lift our voices to God. We can lift up our Ebenezer to Him, knowing that He is our help.
It is important for us to remember that raising our Ebenezer is a continual song. We never stop needing the help of the Lord. He Himself is our Rock from which our help comes. I will continue to sing this song to the Lord and to be reminded of His mercy and grace. Here I raise my Ebenezer, here by Thy great help I've come.
For further reading:
Why Do Christians Sing Praise and Worship Songs?
Why Was Jesus Called the Good She
pherd?
What Is the Biblical Significance of Singing?
Does My Help Really Come from the Lord?
Photo Credit: ©iStock/Getty Images Plus/thumb
---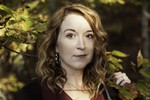 Dawn Hill is a Christian blogger known as The Lovesick Scribe and the host of The Lovesick Scribe Podcast. She is passionate about sharing the truth and pointing others back to Jesus Christ through the written Word as the standard of authority for Christian living and instruction while being led by the Holy Spirit into maturity. She is the author of NonProphet Woke: The Reformation of a Modern-Day Disciple. She is a wife to Nicholas and a mother to Anabel and Ephraim. You can follow her on Facebook and Instagram.
This article originally appeared on Christianity.com. For more faith-building resources, visit
Christianity.com.