How to Find Strength in Tough Times
Whitney Hopler

Crosswalk.com Contributing Writer

Published

Oct 12, 2012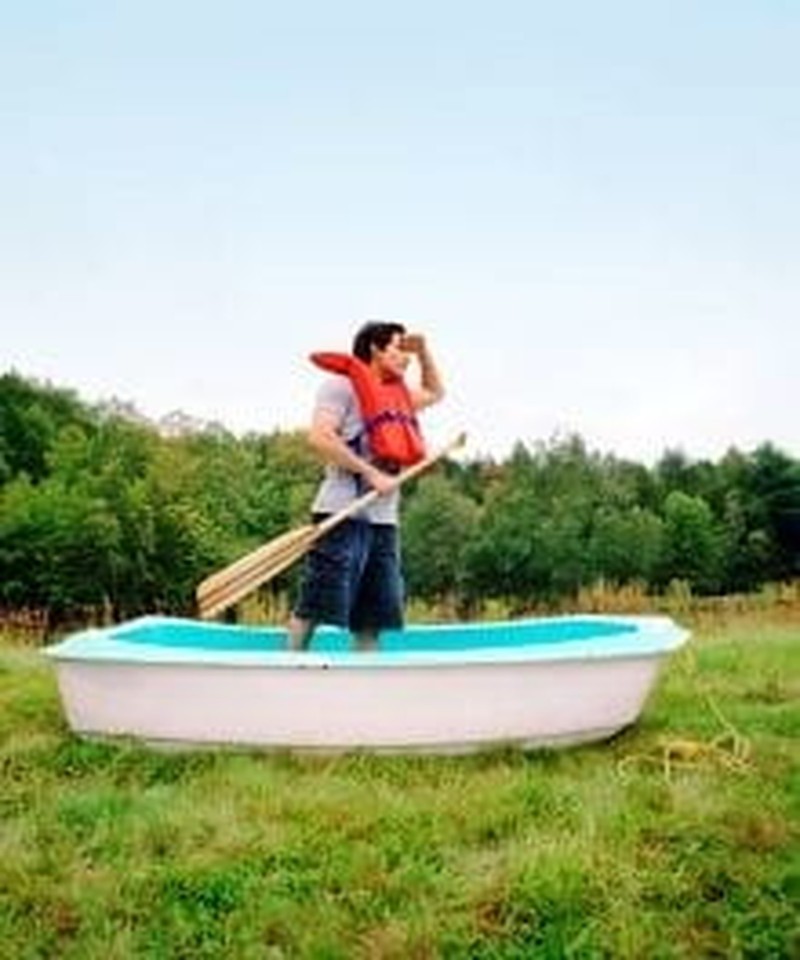 Editor's Note: The following is a report on the practical applications of Ron Wagley's recent book, Finding Strength in Tough Times: A Biblical Approach for Conquering Life's Hardships (Russell Media, 2012).
Hardships (from health crises and financial problems to grief and broken relationships) befall every person living in this fallen world – Christians and non-Christians alike. But as a Christian, you have access to the Holy Spirit, who will empower you to overcome each hardship you face when you ask God to help you.
Here's how you can find strength in tough times by turning to God for help:
Instead of trying to avoid suffering, seek to learn and grow through it. Keep in mind that God is more interested in making your life holy than He is in making your life happy, because holiness has eternal value. God's goal is to help you learn how to become more like Jesus Christ, and you often can do that best by going through suffering and developing a stronger character in the process. So don't expect that you can avoid suffering; accept the fact that suffering will inevitably come into your life (as it does for everyone) whenever God allows it. Instead of trying to avoid suffering, ask God to use it to accomplish good purposes in your life. Ask God to help you view your hardship from the perspective of how it advances God's purposes for you.
Follow your faith, not your feelings. Choose to believe God's promises that He is always in control of your life, He always loves you and cares about you, and He will never leave or forsake you – no matter how you may feel when going through hardships. Your feelings are completely unreliable factors on which to base your decisions, since they're constantly changing and can be flawed and even irrational. When you're going through tough times, base your decisions on biblical truth – which is always reliable – rather than on your emotions. Trust that the Holy Spirit is with you as you deal with hardships, even when you don't sense His presence or understand what you're going through. Follow Jesus' guidance to first exercise trust in God and then discover the truthfulness of God's promises by your obedience. Be on guard against evil spiritual forces who want to use your feelings to discredit God's promises. Pray for the faith you need to stand strong on God's promises to you.
Instead of asking "Why?" ask "How?" God may or may not choose to reveal on this side of heaven why He has allowed a particular hardship to enter your life, so asking Him "Why?" may not bring you an answer that you can understand right now. However, when you ask God how you can best respond to the hardship you're facing, He will often reveal some of the good purposes that He wants you to fulfill as you go through the situation. Ask God how He wants to use your hardship to draw you closer to Him and accomplish more of the mission He has given you for your life on Earth.
Identify the possible sources of the hardship you're currently experiencing. Hardships may come into your life because of: life's troubles in this fallen world, God's discipline, training in godliness, the cost of discipleship and following Jesus, the consequences of bad or foolish decisions and actions, or God's judgment of a nation. Humble yourself before God and ask Him to show you which of these sources is behind the hardship you're going through right now. If you discern that you are suffering now because of sins or mistakes you've made in the past, keep in mind that God never allows hardships into your life simply to punish you, but only to correct and train you. Choose to repent of your sins and learn from your mistakes so you can enjoy a better life. If you discern that you are suffering for the sake of following where Jesus leads you, pray for the strength to continue to follow Him, and know that He will reward you in heaven your faithfulness.
Follow God's will. Don't waste your time and energy trying to search for God's will for you in the midst of your tough time, as if it was a hidden mystery. You can already know God's will for you in the midst of any type of hardship: God's will is for you to grow into a closer relationship with Him that translates into displaying Christ-like behavior regardless of your circumstances. Recognize that the problem is not that people have difficulty figuring out God's will and what pleases Him; it's that they tend to ignore what God has already told them (in the Bible) during tough times. Decide to follow God's will for you to develop more holiness in your life during tough times.
Ask the right questions so you can make the right choices. Whenever you're facing decisions about what to do during a tough time, ask yourself: "Is the choice I'm considering contrary to what God says through the Bible?", "What are my motives?", "Are physical or emotional conditions (such as fatigue, hunger, or stress) inhibiting my ability to make the right choice?", "Will this choice become a burden in my life?", "Will this choice be a stumbling stone to others in their faith?", "Will this choice honor God?", "Will this choice impact your church and service within the body of Christ?", "How will this choice impact my family?", "What advice do godly people I know give me about this?", "What does common sense tell me to do?", "Do I have peace about doing this – and why or why not?", "Am I getting ahead of God and not trusting Him?", "What have I learned from past experiences that I should apply to this decision?" and "What do I believe God wants me to do?"
Spend time with God often through prayer and reading the Bible. During tough times, it's especially important to stay connected to God through prayer and reading His Word, the Bible. Pour out your prayer requests to God with the confidence that He cares and is always listening, but make sure that you're asking God to do what He knows is best for you rather than just trying to convince God to do only what you want. Ask the Holy Spirit to help you bring your prayers into alignment with God's desires for you. Get biblical truth into your soul regularly by hearing, reading, studying, memorizing, and meditating on the Bible.
Receive the peace that Jesus offers you each day. Make a daily habit of looking beyond what your tough circumstances to Jesus – and accepting His invitation to receive spiritual peace that transcends the hardships you're currently encountering.
Adapted from Finding Strength in Tough Times: A Biblical Approach for Conquering Life's Hardships, copyright 2012 by Ron Wagley. Published by Russell Media, Boise, Idaho, www.russell-media.com.
Ron Wagley retired in 2007as President, CEO, and Chairman of TransAmerica Insurance, a leading insurance and financial services company. Wagley is an active speaker on faith-based leadership principles in the workplace, and has led spiritual leadership workshops for various organizations and churches. He and his wife of 50 years have two married children and five grandchildren.
Whitney Hopler is a freelance writer and editor who serves as both a Crosswalk.com contributing writer and the editor of About.com's site on angels and miracles. Contact Whitney at: angels.guide@about.com to send in a true story of an angelic encounter or a miraculous experience like an answered prayer.
Publication date: October 15, 2012