101 Things to Do This Summer with Your Kids
Laurel Springs School

Homeschool.com

Updated

Jun 02, 2018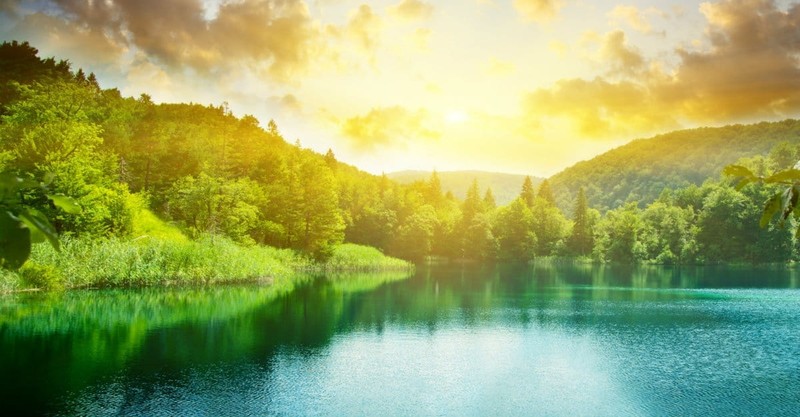 Can you believe that summer is already here? What do you have planned for the next 2 ½ months? Swim dates, family vacations, 4th of July festivities and more? As much as you have planned, and as much as your kids are looking forward to summer, you know there will come a time when you hear your child say, "Mom, I'm bored, what can I do?"
 
Laurel Springs School offers you 101 ideas to keep their minds and bodies busy. Kids can choose any activity they are interested in and complete them in any order they like (your children might enjoy checking them off as they complete them). Some items require parental permission but others are suitable for kids to complete on their own. Many can be done with the entire family.
 
Take a moment to review the list. Then print it out and give it to your children when they start complaining of boredom. With these 101 suggestions, you may just escape the "I'm bored" doldrums this summer.
1. Have an old fashioned weenie roast—and make your own condiments. There are over 100 recipes for mustard in the below links:
    http://www.recipezaar.com/Dill-Pickle-Relish-124054
    http://www.melborponsti.com/inxmtd.html
    http://www.cdkitchen.com/recipes/recs/5/Best_Tomato_Catsup15315.shtml
 
2. Interview your grandparents. They're interesting people! Find out what games they played when they were young, what their parents were like (your great-grandparents), what kind of clothes they wore, etc. If you can, record the interview. You'll be glad you did. http://genealogy.about.com/cs/oralhistory/a/interview.htm
 
3. Learn a new talent. What do you really wish you could do? Talk to your parents about it—they can help you achieve your goals.
 
4. Do yard work for an elderly neighbor. It will make you feel good and your neighbor will really appreciate it.
 
5. Give yourself, your friend, or your Mom a pedicure. Your Mom may even take you to get some new polish! Try some fun colors like bright yellow, lime green or sky blue. http://www.essortment.com/all/homepedicure_rsyy.htm
 
6. Make handmade gifts and cards for upcoming special events/occasions. If none are looming, make some up! Your cat's birthday, perhaps?
 
7. Learn about musicals. Watch Seven Brides for Seven Brothers, West Side Story and Fiddler on the Roof. Note how modern music has incorporated musical lyrics from these productions. Discuss how these musicals would be different if made today. These are FUN musicals—you will enjoy them.
 
8. Read The Little Prince. This is a phenomenal piece of literature with multiple layers, and it's a short read. Discover why it has been translated into more than 180 languages and why it has sold more than 80 million copies making it one of the best-selling books ever.
 
9. Walk around your block and pick up all the litter you can find. Take a trash bag... or two...

10. Lie outside at night and watch the sky for shooting stars. Find out why shooting stars aren't really stars at all.
http://starchild.gsfc.nasa.gov/docs/StarChild/questions/question12.html

11. With your parent's permission, redecorate and rearrange your bedroom. You can get Oops paint for as little as a dollar a gallon at your local paint/hardware store.

12. Learn the alphabet in sign language.
http://en.wikipedia.org/wiki/American_manual_alphabet
 
13. Spend one afternoon of quality time with each individual person in your family. Have a tea party with your little sister, play cards with you brother, and hang out with your Dad. Enjoy those that you love.

14. Plant an herb garden. Talk to your Mom about what herbs she likes to cook with. Then eventually, snip some herbs and make a recipe with her.
http://home.howstuffworks.com/how-to-grow-an-herb-garden.htm

15. Turn into an expert. Pick a topic you're really interested in and research it online. Better yet, pick one subject per week. You'll be impressed with all you've learned by the end of the summer.

16. Read Summer of My German Soldier, by Bette Greene and watch the video starring Kristi McNichol and Bruce Davidson. You can find the movie on YouTube.

17. Check out your local paper to discover any neighborhood, free-admission activities. Lots will be going on in your community and you don't want to miss a thing.

18. Get up at dawn and appreciate the coolness and peaceful feeling of the early morning. Compare it to the sweltering afternoon.

19. With your family, float down a slow river on an inner tube. Or maybe, not so slow of a river—tubing is a blast!

20. Play badminton. It's a fun game. Compare it to ping pong and tennis. Just because you're good at one doesn't mean you're good at the others. Why is that? http://www.badminton.org/badminton-rules.html

21. Learn about bats, why they are important and why they are beneficial. You can even build a bat house.
http://www.batroost.com/bathousesandfreebathouseplans.aspx

22. Have a piñata party. Make your own.
http://www.wikihow.com/Make-a-Pi%C3%B1ata

23. Have a pajama day. Stay in your pajamas all day long. But don't make this a habit!

24. Attend your sibling's game and REALLY root for him/her.

25. Bake a cake and then decorate it. There are a number of cake decorating shows on television--watch a few and then see what you can do. Have fun with it. http://www.wilton.com/decorating/decorating-basics
26. Get ahead! Enroll in Laurel Springs summer school program.

27. Get together with friends and play some childhood games like "Sorry", "Candyland" and "Operation".

28. Give your dog a bath, play ball with him, and take him for a walk. Spoil him for a day.

29. Make dinner for your family.

30. Make a scrapbook of your summer activities.
http://www.teachkidshow.com/teach-your-child-how-to-make-a-scrapbook

31. With your parent's permission, get a job or an internship.

32. Learn to sew, embroider or crochet. Maybe your grandmother can teach you.

33. Every day, look up and learn 2 new words from the dictionary.

34. Learn to play chess. Chess is Fun.
www.princeton.edu/~jedwards/cif/intro.html

35. Have a neighborhood outdoor game day. Revisit 4-square, Red Rover Red Rover, Duck Duck Goose, Mother May I and Hide and Go Seek.

36. Attend a first aid class. You never know when this knowledge will come in handy.

37. Research your family tree. Maybe your parents and grandparents can help. http://www.kidsturncentral.com/topics/hobbies/kidsgenealogy.htm

38. Choose a day—or two—and perform random acts of kindness. See how others respond. It's very rewarding.

39. Talk to your parents about what you'd like to learn next year in your homeschool program. Chances are your parents are looking at curriculums now—so now is the time to speak up!

40. Find a mentor. Want to learn a specific skill or knowledge. See if someone in the community can be your mentor. This can be a family member, family friend, or someone you don't even know yet.

41. Finger paint!

42. Celebrate National Fudge Day and National Eat Your Vegetables Day. Read the June 11 Daily News at Homeschool.com for some fun ideas on how to combine the two. It's entitled Chocolate Covered Carrots!

43. On a really hot day, go to the dollar movies and enjoy the air conditioning!

44. Learn how to French braid.
http://www.videojug.com/film/how-to-french-braid-hair-2

45. BE a mentor!

46. Check out the website www.sporcle.com. See how quickly you can fill in the 50 states.

47. Learn jump roping tricks. Find jump roping videos on the internet to give you inspiration. It's AMAZING what people can do with a jump rope!
http://www.buzzle.com/articles/jump-rope-tricks.html

48. Do some crazy fun science experiments (explosions, etc) with your parent's permission of course. http://www.sciencekids.co.nz/sciencefacts.html

49. Learn how to make pickles. Did you know they come from cucumbers? Funny, huh? Since most kids LOVE pickles... but cucumbers, not so much. http://picklethis.com

50. Blow bubbles with bubble gum--gigantic, wonderful, BIG pink bubbles. Have blowing contests with your siblings.
http://www.ehow.com/how_2105861_blow-bubble-gum-bubble.html
Throw the gum away responsibly when you're done.

51. Swing on a tire swing or a rope swing. Don't have one?
Make a tire swing or Make a rope swing.

52. Fix your bike... spruce it up... and ride with friends.

53. Learn how to do the backstroke.

54. Run through the sprinklers—this never gets old!

55. Make "custom" koolaid by mixing flavors. Make multiple pitchers so you don't waste the koolaid.

56. Develop your own superhero.
http://www.wikihow.com/Create-a-Super-Hero

57. Have a water balloon fight with your siblings. But don't get mad when you get wet.

58. Go someplace you've never gone before. It can be a park, a store down the street... pick a place and go (let your parents know where you're going).

59. Make a new friend. Reach out to someone who has just moved into your neighborhood or to someone that maybe doesn't have a lot of friends. They might end up being your best buddy.

60. Give your grandparents a big hug for no reason!

61. Take an etiquette class. Learn when to use specific forks and how to be polite at all times.

62. Learn the physics of skateboarding.
http://www.exploratorium.edu/skateboarding

63. Barter your services. Want to ride a horse? Offer to clean out stalls in return for riding time. Want to take guitar lessons? Offer to mow the instructor's lawn in return for lessons. Get your parent's permission and then make sure you follow through on your end.

64. Think about what you want to be when you grow up and find out what type of education is required. Go online and determine the demand for that field and the starting salary. Some adults do what they love regardless of the compensation, others go into a field because of its high pay.
http://www.careeronestop.org/studentsandcareeradvisors/studentsandcareeradvisors.aspx

65. Go to the drive-in movies with your family. Drive-ins are disappearing. Enjoy them while you can.

66. Learn how to do a cartwheel.

67. Celebrate June 21 Summer Solstice by playing songs with the word summer in them. http://oldschool.tblog.com/post/1970011044

68. Go to a garage sale... or two... or three. They're great fun.
69. Exercise in the pool. It's so much easier than on dry land—and more enjoyable too.

70. Clean your room for absolutely no reason, other than to surprise your Mom.

71. Play hide and go seek—in the DARK! Turn off all the lights in the house... and play for hours. Warning—this can get a bit raucous. Parental permission required.

72. Learn how things work. Explanations of how gps and the fax machine work are scheduled in the Homeschool.com news. Every month, we are going to explain how one piece of technology works. You can find out how just about anything works by going to www.howstuffworks.com.

73. Try a food you've never tasted before. Come on... take a bite!

74. Dream big!

75. Check out the website www.freerice.com. Learn and help people at the same time.

76. With your parent's permission, have a yard sale and donate the proceeds to charity.

77. Learn to whistle.

78. Understand the science behind fireworks. http://www.howstuffworks.com/fireworks.htm

79. Build a time capsule.
http://www.kids-party-paradise.com/time-capsule.html

80. Make a bird feeder out of a used milk container. Learn what kinds of seeds will attract the birds you want (make sure there are lots of dark sunflower seeds in the mix).

81. Write a play and act it out.
http://www.teachkidshow.com/teach-your-child-how-to-write-and-produce-a-play

82. Start a collection. What do you like? Rocks, stamps, figurines?

83. Go a day without phone calls, texts, tv, radio or computers. This might be difficult!

84. Make banana splits.
http://www.videojug.com/film/how-to-make-a-banana-split

85. Make a terrarium. http://www.stormthecastle.com/terrarium

86. Devise a fire plan for your home.
http://earlychildhood.suite101.com/article.cfm/developing_a_fire_safety_plan_with_kids
87. Become a tourist in your own town. What do tourists see when visiting your area? Have you seen these same attractions?

88. Make up with someone. Go ahead, end the feud!

89. Make a bucket list of things you want to do before you are 12, 16, and 18. Share this with your parents. See how you can start crossing things off your list.
90. Learn all about wolves. http://www.wolf.org/wolves/learn/learn.asp

91. Understand the physics behind roller coasters. They aren't as dangerous as they seem! http://www.learner.org/exhibits/parkphysics

92. Eat healthy! http://helpguide.org/life/healthy_eating_diet.htm

93. Find out how hot air balloons work. Depending on where you live, you might be able to go on one or at least watch them take off. Did you know they actually make a lot of noise? http://www.howstuffworks.com/hot-air-balloon.htm

94. Read the book The Light in the Forest by Conrad Richter. If you can, watch the 1958 feature film adaptation produced by Walt Disney Productions and then compare the two.

95. Make your own video. Humorous? A music video? Your choice.

96. Learn how to bowl. http://www.wikihow.com/Bowl

97. Make pink lemonade bars.
http://www.kitchendaily.com/recipe/pink-lemonade-bars-83236

98. Do something...anything you choose... to make you a better you.

99. Learn to read music.

100. Make and fly a kite.  There are 19 kite possibilities at-- http://www.howtomakeandflykites.com

101. Last but not least... get ready for school to resume.  Summer is GREAT but so is the fall!
*This article published June 8, 2010.
---
This list of 101 Things to do this Summer has been brought to you by Laurel Springs School. Laurel Springs was established in 1991 and is accredited with the Western Association of Schools and Colleges (WASC). Laurel Springs offers your student an individualized education plan with more than 350 courses to choose from. No other distance learning program compares to Laurel Springs.