Becoming the Perfect Homeschool Family
Skeet Savage

Editor, Home School Digest

2015

9 Feb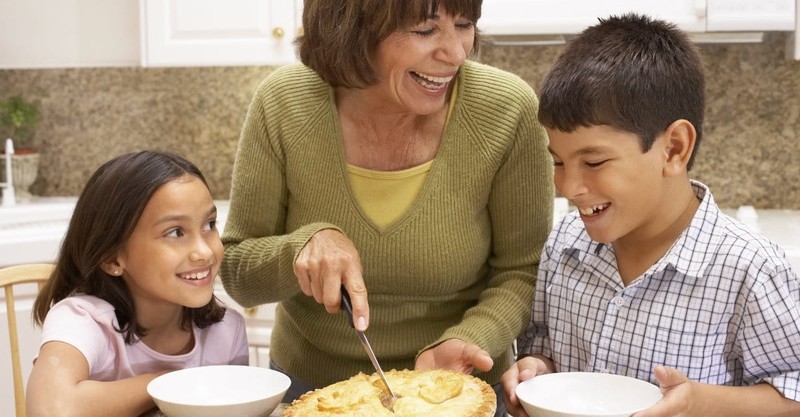 What does the perfect homeschool family look like?
We all have a picture in our minds of what this family probably looks like so I am sure we will recognize them on sight whenever we come across them. Their above-average children are always super neat, camera-ready clean, impeccably behaved, and ready to smilingly recite thirty-seven phonics rules—or name all the signers of the U.S. Constitution (and their wives!)—at the drop of a textbook. Their orderly house is so picture perfect, it will probably be featured in the next issue of Better Houses and Homesteads and—at least in my mental picture—their refrigerator is always clean!
However, after many years of publishing the Home School Digest, we've yet to find this elusive family to grace one of our covers. No, we couldn't even find this family by looking under our own roof!
At the opposite end of the spectrum are those who hopelessly throw up their hands claiming, "Nobody's perfect!" and never even try to reach loftier, nobler goals.
I am always amazed when parents say to me, "You could not possibly understand what it's like to live with a hyperactive child (or a rebellious teenager, or...)—your children are perfect!" Really? Despite repeated attempts to dispel the myths to the contrary, I often find myself trying to assure other parents that my children (and I!) do live on this side of the Pearly Gates and we know what it's like to war against the world, the flesh, and the devil.
But, for vast numbers of parents, there always seems to be this inevitably frustrating tendency of trying to keep up with the homeschooling Joneses—and, this is where the problems begin. When we look to the world, or our peers or contemporaries, for our standard of measure, we are setting ourselves up for failure.
"For we dare not make ourselves of the number, or compare ourselves with some that commend themselves: but they, measuring themselves by themselves, and comparing themselves among themselves, are not wise" (2 Corinthians 10:12).
When desiring to see how we are measuring up as a family, we should carefully examine ourselves in the only mirror of truth that accurately reflects an untainted, and unpainted, reality. It is God's Word that provides the ultimate and unchanging standard of measure for serious-minded homeschoolers.
Measuring ourselves by "what we used to be" is limited in its effectiveness to enable us to reach perfection. Looking back can tell us how far we've come, but only by setting our sights on the Highest Standard, will we know how far we've yet to go.
"Brethren, I count not myself to have apprehended: but this one thing I do, forgetting those things which are behind, and reaching forth unto those things which are before, I press toward the mark for the prize of the high calling of God in Christ Jesus. Let us therefore, as many as be perfect, be thus minded: and if in any thing ye be otherwise minded, God shall reveal even this unto you" (Philippians 3:13-15).
To reach the perfection that our God intends for us, we must unlearn some habits and attitudes that we've picked up along the way. Those of us who have struggled with a painful past will have to forgive, try to forget, and turn away from those things which only weigh us down and hold us back from ultimate success.
"Wherefore seeing we also are compassed about with so great a cloud of witnesses, let us lay aside every weight, and the sin which doth so easily beset us, and let us run with patience the race that is set before us, looking unto Jesus the Author and Finisher of our faith; Who for the joy that was set before Him endured the cross, despising the shame, and is set down at the right hand of the throne of God. For consider Him that endured such contradiction of sinners against Himself, lest ye be wearied and faint in your minds" (Hebrews 12:1-3).
It is wearying to measure yourself against anyone but the LORD, or anything but the Word of our God. It is only His Word that perfects us through the power of His Holy Spirit.
"But continue thou in the things which thou hast learned and hast been assured of, knowing of whom thou hast learned them; And that from a child thou hast known the Holy Scriptures, which are able to make thee wise unto salvation through faith which is in Christ Jesus. All Scripture is given by inspiration of God, and is profitable for doctrine, for reproof, for correction, for instruction in righteousness: That the man of God may be perfect, thoroughly furnished unto all good works" (2 Timothy 3:14-17).
If we had nothing but the Word of our God to teach us, to train us, to guide us, to equip us—it would be enough. I realize this is not a popular opinion. Those who would believe God's Word on this matter will not be popular people. In fact, they may actually be persecuted for such beliefs, but if they bear it patiently, even that will make them perfect in God's eyes!
"My brethren, count it all joy when ye fall into divers temptations; Knowing this, that the trying of your faith worketh patience. But let patience have her perfect work, that ye may be perfect and entire, wanting nothing" (James 1:2-4).
Relax! Cease striving. Put away the worldly instruments and standards of measure. Who cares what the relatives are saying? So what if everyone else's teenager is taking (or passed, or failed) the SAT (or any other government standard of measure)? What does it matter if your friend's five-year-old reads at a 7th-grade level and your 9th-grader still has to stop and sound out words?
Just because everyone in the homeschool support group is going to the beach and calling it a "field trip," does that mean your family has to participate? If the government school kids plan a "see-you-at-the-pole" day, do our homeschooled young people really need to mimic the event to prove their spirituality? If you can live up to the standards of the most admired homeschool family you know, will you, then, really be perfect?
It all boils down to this: Who are you trying to please? Whose standards are you striving to attain? As long as you forsake the vain philosophies of this world, base your foundations on the Word of God, and seek to please Him—and Him only—then, in His eyes, you will be the perfect homeschool family!
Published on January 12, 2009
---
This article originally appeared in Home School Digest magazine, and titled, "The Perfect Homeschool Family." Reprinted with permission.
Skeet Savage is the founder of Wisdom's Gate Publishing and the editor of Home School Digest, An Encouraging Word and Brush Arbor Quarterly magazines. She is the author of the book, Homeschooling for Eternity and is a frequent conference and seminar speaker. She began homeschooling the first of her six children in 1978 and now enjoys being a grandmother of children who are homeschooled. www.WisdomsGate.org