What to Do When You Feel Like a Newbie
Ann Hibbard

Home Educating Family Magazine

2019

10 May

COMMENTS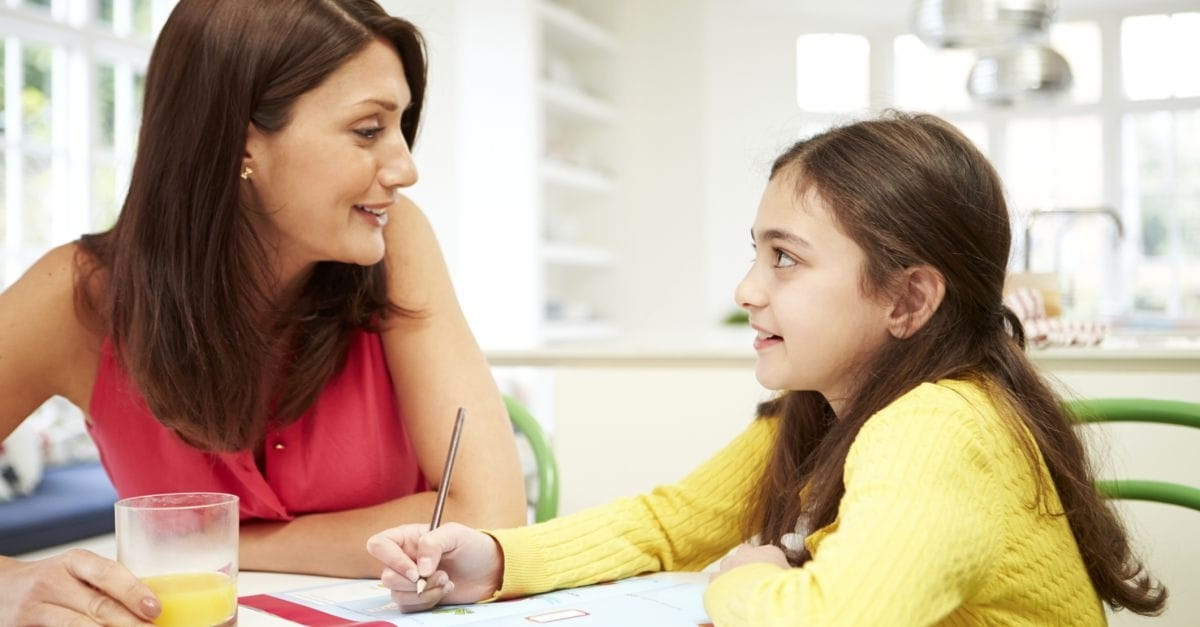 I sit in my home library surrounded by stacks of books. The stacks over there need to find a storage home until the next child needs them. The stacks closer to me will hopefully stay intact until I determine how to arrange them on the shelves. (Enthusiastic and curious children continually threaten that hope.) Oh, and I forgot about the stacks tucked out of the way in the corner. I must tell the kids to come claim the books they want on their shelves since I won't be needing them for official schooling anymore! Maybe that will keep them away from the stacks of new books. I doubt it.
The many stacks, combined with the storage tubs in the closet, reflect the many years we have invested in this thing called homeschooling. Are we really starting our ninth year?
I also see a number of books borrowed from my mother, reminding me that homeschooling has been a part of my life for much longer than eight years. As the oldest of five homeschool graduates, I even helped teach the youngest of my siblings.
Then why in the world do I still feel so much like a newbie?
All of us want to feel like we know what we are doing. We want to know that we are not ruining our children, leaving out essential learning opportunities, or failing them in some way. I wish I could say experience takes away that fear, but that is far from the truth. I can readily point to the positive impact my own homeschool education had on me academically, mentally, emotionally, and spiritually. I see how my own children are growing despite my many failures as their mother. Yet I still fear. I still feel like I know nothing. I still feel like a newbie.
As I begin to produce order from the chaos around me, a realization fills my heart and mind. I have learned much. I truly can rely on many of the lessons I have learned from my thirty years as a homeschooler.
But I can also learn from my persistent insecurity.
My nature is strongly bent toward an inclination to worry, despite the emphatic command found throughout Scripture to put aside fear and anxiety. Every time anxious thoughts well up within me, the Holy Spirit offers a little nudge and reminder to turn all of those worries over to him.
When it comes to homeschooling, it seems to me that the Lord uses my insecurities to make sure I rely on him fully every single year.
What if I ever came to the point of feeling as if I had everything all figured out? What if I ever felt competent and completely prepared to teach my children? What if I believed myself to be the ultimate expert?
There is no doubt in my mind that were I to come to such a belief, I would neglect to turn to the Lord for wisdom. There would be no prayers over curriculum planning. The Lord's direction for scheduling would not be sought. Daily struggles would be met with my own wisdom.
We would really be in trouble.
In all honesty, I do not enjoy feeling like a newbie. "Expert homeschooler" feels like a preferable label. But my qualifications to homeschool the three incredibly precious munchkins entrusted to me do not come because of my inherent greatness. My qualifications are directly related to my ability to trust and listen to the one who created those munchkins. He knows. He understand. He has it all figure out. I am just the servant who must obey.
Do you feel like a newbie this year? Good! Embrace it! May those feelings drive you to the very best place for a homeschooling mom to be: the throne of God.
© 2014 by Home Educating Family Association. All rights reserved. Used with permission. Originally published in 2014 Issue 4 of Home Educating Family Magazine, the publication with the most meaningful discussions taking place in the homeschooling community today. Visit hedua.com to read back issues and for more articles, product reviews, and media.
Ann Hibbard loves chocolate, working with words, and ministering to young moms, especially in the homeschool and ministry communities. Her position as Senior Editor, Web Publishing for Home Educating Family allows her to combine all of those passions, including the chocolate! Ann processes best by writing out her thoughts, and she enjoys sharing many of those thoughts on her two blogs, The Hibbard Five. and The Joy of Writing.
Publication date: March 20, 2015