6 High-Tech Tools for Homeschools
Lauren Cassel Brownell

Marketing Director, Univ. of LA at Monroe

Published

May 21, 2014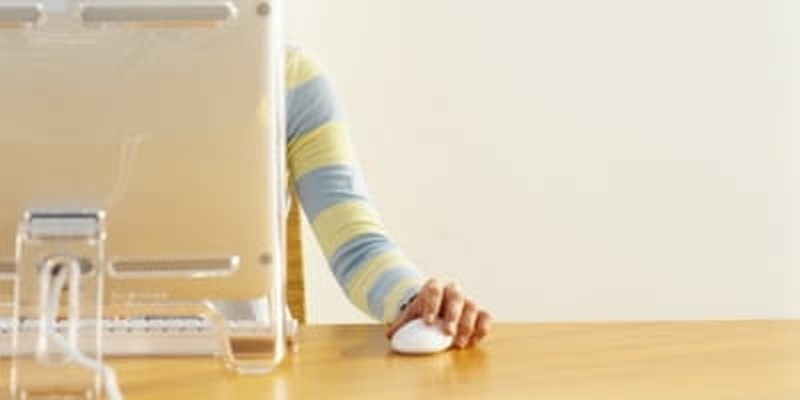 There's no denying that homeschooling is becoming an educational option utilized by more and more parents as an alternative to poor-quality public education and unaffordable private education. Others are choosing to homeschool because they have a certain value system or viewpoint they want to instill. Whatever the reason you and your family have chosen the option of homeschooling, numerous terrific online resources are out there.
Whether you are a seasoned homeschooling veteran or considering taking the leap, you will find these six resources inspiring. These sites are well designed and visually appealing (that means that while you will enjoy utilizing them, they will also appeal to children and engage them visually), easy to navigate, and often include lesson plans and additional resources. They also have a great deal of information and material available for free!
WARNING: When reviewing these sites, set aside plenty of time. They are wonderfully addictive!
1. Khan Academy—Consider this your go-to resource for math and science lessons. With more than 2,700 videos and new material being added regularly, you can study any subject any time. The site originally focused on the areas of expertise of its founder, Salman Khan, who received three degrees from MIT and an MBA from Harvard before founding the Academy. However, with funding from the Bill and Melinda Gates Foundation, the curriculum is being expanded to include a variety of humanities-related topics.
As a registered user on the site, your child can track his progress, seek assistance, and earn points and badges as he goes. As the educator, you are able to observe the quality of your child's work in detail and access reports on your student's progress. If you simply need to stop by occasionally for a little help with a homework assignment, that's fine too, and you do not need to register.
Khan Academy: A Classroom in Your Pocket mobile app is available through iTunes. Be advised that the Khan Academy site does have some content about evolution. As with all online resources, there is information that you may not want your children exposed to. Your children's safety requires your attentiveness to what they access, especially with online learning tools.
2. ReadWriteThink—Language arts, reading, and writing—find it all here! A partnership between the International Reading Association and the National Council of Teachers of English (NCTE), this site is sponsored by the Verizon Foundation's Thinkfinity program. With classroom, parent, and afterschool resources filterable by grade, theme, or learning objective, you will have a tough time deciding which activities to use. My favorite? The calendar activities that provide lessons based on an interactive calendar of happenings in literary history, birthdays of famous authors, and holidays.
3. EDSITEment!—This site is so much fun to visit! A project of the National Endowment for the Humanities and also funded in part by Verizon's Thinkfinity, I recommend this resource for developing social studies curriculum. The topics seem virtually limitless, and each lesson plan includes guiding questions, learning objectives, instructions for how to prepare to teach the topic, assessments of student progress, and even tips on how to expand the lesson with additional reading or activities. Everything you need is contained in one clear, concise package of information. This is a tremendous resource, whether for school or simply for personal enrichment.
4. Discovery Education—With the same quality and commitment to respecting the wonder of nature as other Discovery mediums, Discovery Education has to be experienced to be believed. Their website explains their offerings as "award-winning digital content, interactive lessons, real time assessment, virtual experiences with some of Discovery's greatest talent, classroom contests & challenges, professional development and more." And indeed it is so much more! There is an opportunity to subscribe to unlock additional resources, but with such an incredible amount of information available for free, I don't feel like I've missed a thing by not being a subscriber.
Find access on the go to all of Discovery's fantastic resources at www.discovery.com/mobile. Apps, games, mobile video, mobile web, and more can be accessed at this page.
5. FREE—Not only is it the name of the website, but it's also the price tag on more than 1,500 learning resources from dozens of federal agencies all brought together in one easy to navigate website. FREE is actually the acronym for Federal Resources for Educational Excellence. The homepage is far less flashy than the other websites featured here, but don't let its simplicity fool you. It is a straightforward portal into a vast array of information broken down by subject. It gives you a brief synopsis of the resource itself before you click through to the next website. This feature is particularly beneficial if you are exploring or brainstorming lesson plan topics.
6. The Old Schoolhouse® Magazine technology resources—If you are reading this article, chances are you are already a fan of The Old Schoolhouse® Magazine and its auxiliary products. Their former online resource, Teacher's Toolbox, has undergone a transformation. It has blossomed into www.SchoolhouseTeachers.com, one of the most comprehensive web-based resources for homeschoolers available. For a low monthly fee, members have access to the website and all its content, including printables, website links, devotions, downloadable lessons, all five of the Schoolhouse Planners, a free E-Book each month, access to digital back issues of the magazine, webquests, units of study, and more. The site even has recipes! Plan dinner while delivering a quality education to your children, or incorporate cooking into your lesson plans and address math, science, international culture, and more (yes, there are suggestions for this too!).
Bob Irvin, Executive Editor for SchoolhouseTeachers.com says: "What I'm seeing is that homeschool parents are, in many cases, more savvy than the average public school parent. I see these amazing moms and dads connected on their tablets, social networks, and educational sites like SchoolhouseTeachers.com. They are passionate about education and educating their children."
With this passionate parent in mind, The Old Schoolhouse® also has a free app for Android, Apple, and KindleFire devices so that you can access the support and encouragement of their publication from anywhere.
These six resources put a world of information right at your fingertips. There is no reason to feel overwhelmed or alone in the homeschooling experience. The numbers are growing quickly, as are the resources to support you and your children in your quest for a world-class education delivered on your terms. I encourage you to explore, enjoy, and utilize these tools. I am confident that they will enrich your homeschooling experience and demonstrate the role that technology can play in the quality education of our students.
Lauren Cassel Brownell is Director of Marketing for The University of Louisiana at Monroe and is pursuing her master's degree in educational technology leadership. She is the author of the book Zen and the Art of Housekeeping and has published numerous articles in a variety of print and online publications. Visit her website at www.laurencasselbrownell.com, and check out her blog Bites to Bytes: Raising a Family in the Digital Age.
Copyright 2012, used with permission. All rights reserved by author. Originally appeared in the May 2012 issue of The Old Schoolhouse® Magazine, the family education magazine. Read the magazine free at www.TOSMagazine.com or read it on the go and download the free apps at www.TOSApps.com to read the magazine on your mobile devices.
Publication date: May 21, 2014