Homeschooling Comes of Age in College Admission - Part 2
Aaron Basko

Contributing Writer

2006

27 Jan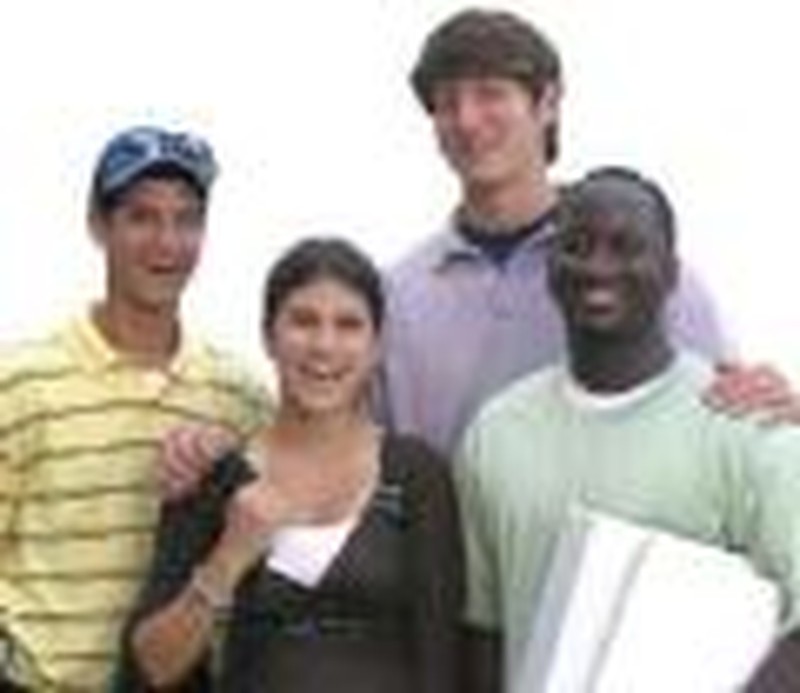 [Editor's Note: This is the final article in a two part series. If you missed part one you may read it here: Click Here]
The Beginnings of Homeschool Recruitment
Some colleges, including many community colleges, are actively pursuing homeschool students for the combination of benefits they offer. "We strive to create an environment of diversity at PBCC," says Trina Wagnac, Outreach Program Specialist at Palm Beach Community College. "Homeschoolers contribute to this effort by bringing another form of secondary education experiences into our post-secondary setting. Naturally, they bring an additional source of applications and have the capacity to increase enrollment."
Wagnac says that Palm Beach Community College's long history with homeschooled students has led to a combination of direct and indirect recruitment to attract them as applicants. "Direct recruitment strategies to homeschoolers include participation in annual events such as 'Back to School Day,' which is hosted by Parents Educating Children (PEC). College information is shared directly with parents and their children. They gain a better understanding of the opportunities available to them. Among these is our Dual Enrollment program, which allows students to earn college credits while completing their high school course work." PBCC is also involved with the Family Action Network (FAN), which host a number of education fairs throughout the academic year in collaboration with the school district of Palm Beach County.
"Another form of recruitment involves inviting the prospective students to PBCC for events such as Pantherfest that showcase our academic programs, college resources, and student organizations. Our advertising efforts include billboards, newspaper and television commercials. These ads target and reach a wide audience including homeschoolers."
Although community colleges may be leading the pack in the active recruitment of homeschooled students, other colleges and universities are considering ways to better reach this market as well. A December 14 report in the Des Moines Register chronicled the rise of homeschooler applications at both Iowa State University and the University of Iowa. Not only has the volume of applications increased at both universities, but the applicants are presenting credentials that are as strong as or stronger than those of more traditionally educated students. According to the article, Iowa State's Phil Caffrey, Senior Associate Director of Admission, reported that the university's positive experiences with currently enrolled homeschoolers has led him to consider plans to actively pursue this population, including attending homeschool-specific college fairs. Doing so would be an unusual use of time and resources for a group that makes up less than half of one percent of the university's applicants.
Learning from Experience
The other major factor in the increased interest of colleges in homeschool students is the knowledge and experience that admission offices have gained in assessing homeschooler credentials. Robert McGann, Director of Admission at the University of New Hampshire, notes that the way admission offices read homeschooler applications has changed. "I believe that most colleges, including UNH, are much more comfortable working with homeschooled students now, relative to 5-10 years ago. The growth and acceptance of other high school learning environments, such as charter schools, forces admissions offices across the country to spend more time interpreting the preparation and opportunities offered by a wider range of high school environments."
McGann feels the additional time required is worth it. "Homeschooled students offer different perspectives to our university community. The qualities that make them successful as homeschooled students--independence, curiosity, some appreciation for interdisciplinary learning, etc.--also make them successful college students."
Homeschool families have more options at their disposal than in previous decades, and many include elements such as courses at local colleges, small group instruction through homeschool co-ops, and internships in their curriculum. Homeschoolers are also learning to use SAT II subject tests, letters of recommendation from supplemental instructors, and online resources to their advantage, all of which give admission personnel confidence that homeschooled students can succeed in a variety of academic environments. As Kalamazoo's Carroll puts it, "We see greater involvement beyond the home instruction, and this is a departure from ten years ago."
Ellen Goulding, Associate Director of Admission at Colorado College in Colorado Springs, clarifies, "Certain areas of study can be very hard to assess--especially science, math, and foreign languages. When a student says he's had chemistry, what does that mean? Does it include lab experiences? What topics were covered? Sometimes homeschooling families get concerned that colleges put significant weight on standardized test scores and college courses, but it is essential that we be able to put a student's education in a more national context. When combined with a detailed description of what they studied at home, it helps us judge how well prepared a student is. When we can tell that preparation is there, we are very interested in those students--not specifically because they are homeschooled students, but because they are great students."
The message is clear: opportunities abound for homeschoolers who can demonstrate their academic accomplishments and present their unique qualifications. As homeschoolers become more confident in presenting the benefits of their education, colleges are listening.
------------------------
Aaron Basko is Director of Admission Services at Franklin and Marshall College, where he serves as the homeschooling liaison. Aaron has taught seminars for homeschool groups on college and career planning and is currently a contributing writer for Campus Life Magazine. He lives in Lancaster, Pennsylvania, with his wife and family.
Copyright 2005. Used with permission. The Old Schoolhouse Magazine. Right now, 19 free gifts when you subscribe. www.TheHomeschoolMagazine.com