Homeschooling in the Shadows
Timothy Palla

Contributing Writer

2008

21 Jul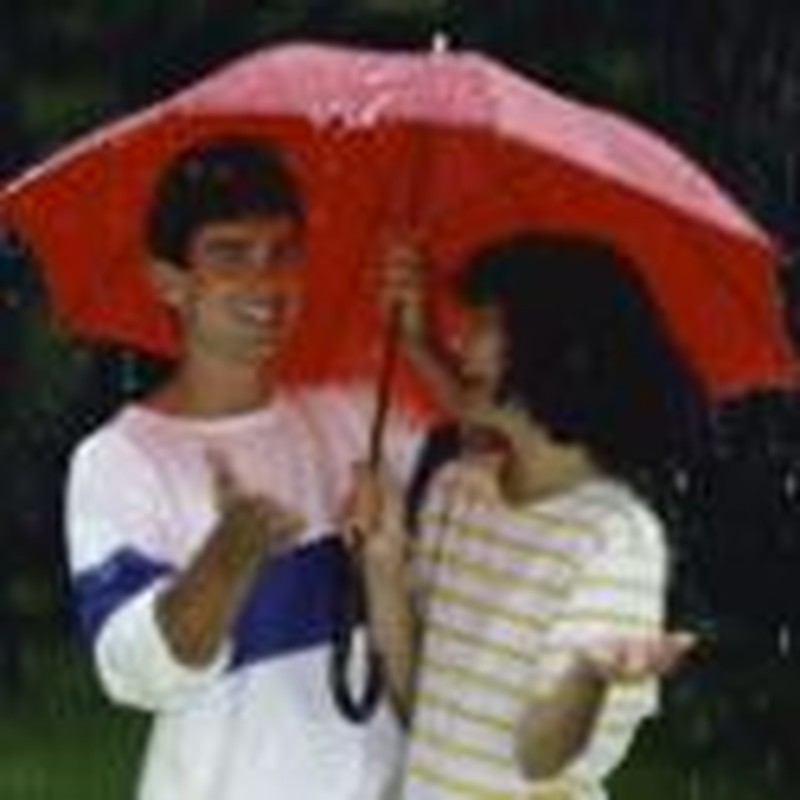 From time to time, it seems that dark clouds overshadow the homeschooling family. Generally secure and content in their "green pastures," the sheep begin to stir as thunder rolls from the west and lions roar from the rocky cliffs. We begin to feel threatened, and the temptation to run and scatter is strong. Where can the sheep find courage under such dark shadows?
Homeschoolers in America have long enjoyed relative freedom. However, while the majority of American laws support the general welfare of the people, I believe it is safe to say that most of our lawmakers probably do not know God or His Word, and it is doubtful that they seek His counsel in making new laws. As we have seen in a few instances in recent months, this can sometimes pose problems for the Christian homeschooler.
It is wise to remember, however, that laws opposing the Christian faith or homeschooling are not capable of destroying our hope. Our God is above all gods; He is all-powerful, and His mercy endureth to all generations. Never let opposition rob you of your hope. Faith in God is able to conquer the powers of things "seen" by the things that are "unseen." Life will always have its natural disasters and hungry predators; nevertheless, Christians are "more than conquerors through Him that loved us" (Rom. 8:37).
How then do Christian homeschoolers respond in the face of opposition? Do they panic? Do they shoot arrows into the shadows? Do they faint? Absolutely not! They seek comfort in the Shepherd's voice and follow it safely on the path of righteousness—even if the darkness has obscured His face. His voice can still be heard through the intimidating roars and thunders that turn our emotions inside out. Quiet now. Listen for His still small voice. Its comfort and peace will flood over your soul while you walk on to safety.
"Who is among you that feareth the Lord, that obeyed the voice of his servant, that walketh in darkness, and hath no light? Let him trust in the name of the Lord and stay upon his God." (Isa. 50:10)
The Emotion of the Moment
In the days following the decision against homeschooling handed down by the Second Appellate District Court of Los Angeles, I read all kinds of public comments on blogs, forums, and news reports. Those outside of California were warning the state's homeschooling residents, "Get out of that place!" Easier said than done. Relatives, friends, employment—roots have grown so deep for many that transplanting may seem like a second-option death sentence.
Some of the California homeschoolers were responding with, "Look out! It's going to happen in your state next." Maybe some states will change, but (and without meaning any offense to those of you in the Golden State) there are many places in America which view California as a different planet. They have no desire to do anything like California (which state, incidentally, does not rule the nation anyway).
Other comments were harsh and cruel, crediting homeschoolers for being arrogant and bringing this upon themselves. Some homeschoolers were equally outrageous and intemperate in their communication. Common sense and clarity of thought tend to wither away as emotions heighten—a result of our fallen nature.
Christians will mar the testimony of Jesus Christ when we begin to snarl and hiss like caged animals. Our flesh reacts in a fierce "evil for evil" attitude which ultimately betrays our lack of mature trust in the Sovereign God. When we are filled with fear, Satan causes us to doubt all of God's power and love and faithfulness. One storm on the horizon sends many immature believers into panic mode rather than "prayer of faith" mode, and when people are in panic mode, they don't seem to think clearly or biblically. Fear causes many people to jump to conclusions and cast off all discernment.
Once again, for those of us who are born again by the Spirit of God, it behooves us to cling to the Word which provides us with our only source of hope and courage.
How Do We Respond?
Exactly how should we respond when we're dealing with opposition—whether it be from the courts, legislatures, school boards, or any other source? As Christians, I believe there are four things we should keep in mind.
1. Live (and speak) with a good conscience before God.
Speak honorably to those whom God has placed over you. You may not like them, but Christians often need to be reminded that we are to "Give honor to whom honor is due." Living with a good conscience means that, whether we are at home or in public, we relinquish our natural reactions for the control of the Spirit. We use our communication to glorify God. Paul reminds us in Acts 23:5, "Thou shalt not speak evil of the ruler of thy people." Remember, the believer's response is his testimony.
2. Don't let the enemy's hard-heartedness deter your spiritual perseverance.
Be determined to obey the Lord. Moses stood before Pharaoh many times before he conceded to "Let [God's] people go." Mordecai counseled queen Esther—despite the danger to her life—to make her appeal before the throne of King Ahasuerus, stirring her to action by his timeless question: "Who knoweth whether thou art come to the kingdom for such a time as this?" (Est. 4:14).
The book of Hebrews tells us that men and women, steadfast in their faith, "subdued kingdoms, wrought righteousness, obtained promises, stopped the mouth of lions, quenched the violence of fire, escaped the edge of the sword, out of weakness were made strong, waxed valiant in fight, and turned to flight the armies of the aliens" (Heb. 11:33, 34). It was faith that caused Shadrach, Meshach, and Abednego to say, "O Neuchadnezzer, we are not careful to answer thee in this matter. If it be so, our God whom we serve is able to deliver us (He can)… but if not (if He chooses not to), be it known… that we will not serve thy gods" (Dan. 3:16-18).
The Christian's response should be one of tact, respect, and dignity, but one that undeniably reveals our loyalty to the Highest Authority of the ages. Such a response is appropriate when authority attempts to make us compromise our obligation to worship and glorify God and train our children to do the same.
3. Get the facts straight, and make a proper appeal.
Thank God for people who plan ahead! They know how to investigate, report, and give good counsel in times of distress. One of my favorite heroes of the faith is Mordecai. Although he was not a high profile person in the king's court, he knew how to put together a righteous response at a time when the Jewish people were in the "valley of the shadow of death." Clever, bold, respectful—even to his enemies—and definitely in the will of God.
Nehemiah was another Old Testament leader who knew how to make an effective appeal to those in authority over him. The list continues on into the New Testament with men like Paul, Barnabas and Peter. Give these men a heap of tragedy and a dose of social upheaval, and they were in the zone. Their skill was trusting God, keeping their cool, measuring their words, and sensing God's timing—a classic picture of being controlled by the Spirit. Mature faith and sanctified common sense will always be in demand during times of darkness.
4. Be fervent in prayer.
The Word of God assures us that the "effectual fervent prayer of a righteous man availeth much" (Jas. 5:16b). It is easy to talk about prayer, preach on the benefits of prayer, and read books on prayer, but ultimately, we need to do it. The practice of bending your knees, bowing your head, and communing with the God of Heaven consistently gets His attention. Paul exhorted Timothy "that, first of all, supplications, prayers, intercessions, and giving of thanks be made for all men; for kings, and for all that are in authority; that we may lead a quiet and peaceable life in all godliness and honesty. For this is good and acceptable in the sight of God our Savior; Who will have all men to be saved, and to come unto the knowledge of the truth." (I Tim. 2:1-4, emphasis mine). It seems to me that Paul is telling his young understudy that prayer is a number one priority. Which brings me to another point: is homeschooling the main goal, or is it bringing others to the knowledge of the truth?
Encourage Yourself in the Lord
• If God has opened this door of homeschooling to those who seek to raise their children in His holy way, then "no man can shut it."
• "For the eyes of the Lord are over the righteous, and his ears are open unto their prayers: but the face of the Lord is against them that do evil. And who is he that will harm you, if ye be followers of that which is good? But and if ye suffer for righteousness' sake, happy are ye: and be not afraid of their terror, neither be troubled; But sanctify the Lord God in your hearts: and be ready always to give an answer to every man that asketh you a reason of the hope that is in you with meekness and fear: Having a good conscience; that, whereas they speak evil of you, as of evildoers, they may be ashamed that falsely accuse your good conversation in Christ." (I Pet. 3:12-16; see also I Pet. 4:12-16.)
• "Hearken unto Me, ye that know righteousness, the people in whose heart is My law; fear ye not the reproach of men, neither be ye afraid of their revilings." (Isa. 51:7)
• "Faith is a life committed beyond its means, expecting what sense cannot certify, based on God's promise, depending on God's supply, motivated for God's glory, and confident in God's integrity." - Dr. Ken Connolly
A Final Thought
Dark shadows and clouds often conceal things from our eyes which our Father simply may not want us to see. The sun is still shining on an overcast day, even though we cannot observe it. Many times in my own life, the Lord has revealed that the long, foreboding shadows which seemed so threatening to my present welfare were being simultaneously overshadowed by His own greatness. Yes, the "horror of great darkness" was still heavy and disturbing, but I had no reason to fear. You see, there is One in heaven who is mightier than all others, and it is in His strong arms that I trust; it is in His power alone that I rest my faith—and that, my friend, makes victory sure.
• "I have put My words in thy mouth, and I have covered thee in the shadow of mine hand" (Isa. 51:16a, emphasis mine.)
• "He that dwelleth in the secret place of the most High shall abide under the shadow of the Almighty. I will say of the LORD, He is my refuge and my fortress: my God; in him will I trust. He shall cover thee with his feathers, and under his wings shalt thou trust: his truth shall be thy shield and buckler." (Psalm 91:1, 2, 4, emphasis mine.)
---
Timothy Palla is the pastor of Fairview Missionary Baptist Church in the Lucasville/Minford area of southern Ohio. He and his lovely wife, Jennifer, have five children—Drew, Dane, Aidan, Ethan, and Meghan—and have been involved in homeschooling since 1993. You may contact him at tpalla@rocketmail.com
This article was originally published in the May/June 2008 issue of Home School Enrichment Magazine. Visit http://homeschoolenrichment.com/ to request a FREE sample issue today!