Keeper of a Mother's Dreams
Paula Moldenhauer

Contributing Writer

Published

Jan 27, 2006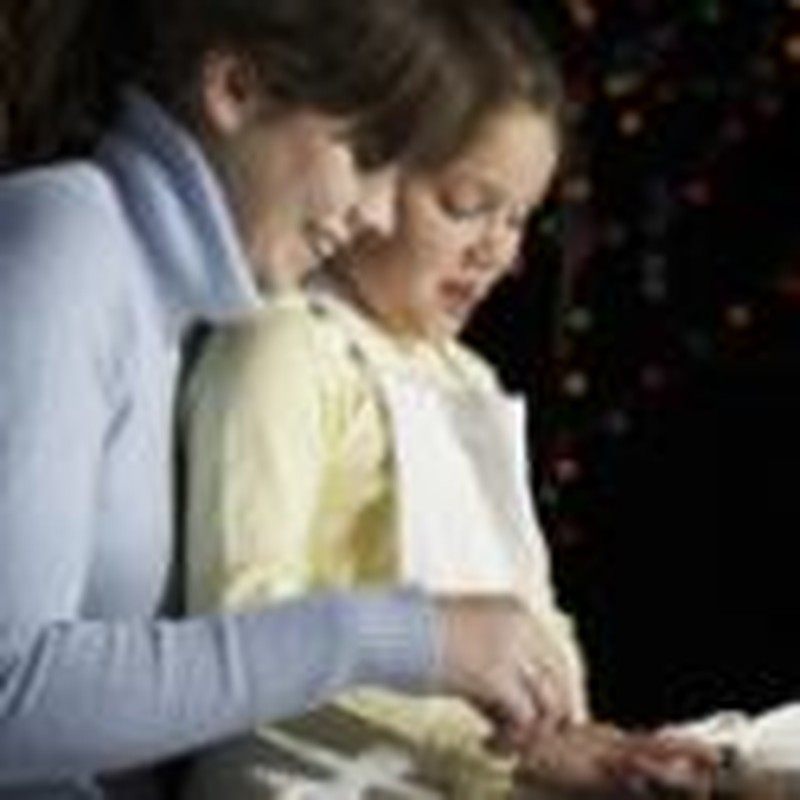 My belly swollen with child number 3, I sat amidst dirty laundry piles and wondered what happened to my dreams. While being a stay-at-home mom had always been on the list of plans for my life, I'd thought I could do it all. As a college student, dreaming of my future, I'd worked it out. I'd teach elementary school for a few years (which I did), get married and have children (check), and then, while staying at home with my kids, I'd craft a great American novel during naptime.
Staring at all those laundry piles, tired from the demands of pregnancy, I realized nobody ever told me that naptime meant the sleep-deprived mom would either force herself through a list of undone chores, or fall exhausted into bed herself! My idealistic goals for my life seemed to dance in front of my eyes, laughing at my naiveté. To become a writer while staying at home with my children seemed an unrealistic daydream.
And now on top of that, my husband wanted me to homeschool our children. Though we'd planned to homeschool since the early days of our engagement, at that moment the sacrifice seemed to great. Our oldest was ready to start kindergarten and the reality of sixteen years of hard work loomed before me.
I'd told my husband we needed to rethink our plan, that I could barely keep up with the children's needs and didn't know how I could homeschool on top of a new baby. I suggested we check other options. These concerns were all real, but in my heart of hearts, much of my struggle to begin homeschooling was an unwillingness to continue to sacrifice my dreams. I had now lived the reality of motherhood and wondered if I could really take another step into my children's world. Six hours of alone time each weekday while my children attended school away from home enticed me. I imagined quiet days--hours when I could release my creative muse and embrace my dreams.
I'd been playing with writing. Poetry and articles for women's magazines sat untouched on my computer. I believed owning a printer might give me the tool I needed to start submitting my work. Knowing we couldn't afford to buy one, I'd been asking God to supply it.
But now, it felt like a choice. Send my daughter to school, and when her brothers were old enough to join her, I could write. Or, keep her home and put my life off for another sixteen years.
For a while, my husband was unbending. He was convinced homeschooling was the best choice for our children and that I could handle it. Finally, after listening to my woes, he suggested we begin to examine other options. In that moment, I knew the issue was really about obedience. Could I let go of my dreams and obey what I'd always known God had called me to do with my children? Or would I push away the Father's prompting and chase after my own agenda?
I quietly admitted to my husband what I'd known all along. The Lord wanted us to homeschool our children and I needed to follow His direction.
About this time, the washing machine broke down. The dirty laundry piles multiplied and shoving aside any writing dreams I prayed fervently for a washer. I'll never forget where I was when the call came. I sat on the bottom step of our stairs, looking at all the laundry that needed to be washed. A friend said me she had something she felt the Lord had told her to give me. I was sure it was a washing machine.
It was a printer.
I hung up the phone and fiddled with another laundry pile, processing what had just happened. I felt the Lord whisper, "I know your dreams don't end in laundry piles. I gave you those dreams." It was as if the Lord was showing me that as I followed Him in obedience and homeschooled my children, He was going to take care of the rest.
For the next several years I wrote very little, other than in my journal and annual holiday letter. Another little boy came quickly on the heels of the baby I'd been carrying when I decided to homeschool. I was thrust again into a world of diapers, sleepless nights, and bath time. Somehow, the older two children learned to read, write, add and subtract, while I nursed little ones. It all seems rather miraculous looking back--that school happened in our house as babies were nurtured and toddlers chased. Eventually, everyone was potty-trained, dressing himself, and tying his shoes.
And then one day, seven years or so after the day the Lord gave me a printer, I sat down at my computer and started writing. I kept writing in stolen moments--when my husband took all four children to baseball practice, or after the children were asleep. And before I knew it, I had written my first book. I began attending writing conferences and a critique group. Opportunities to share my writing came.
And through it all, we homeschooled.
The oldest entered highschool. The little ones, too, learned to read and write--and today, we continue. I shuttle the kids to hockey, debate competition, and Boy Scouts. We read books and crunch numbers.
I write when the Lord gives me the time and I walk through whatever writing doors He opens before me. Today, I write from the wealth of experiences and spiritual growth He gives me while I homeschool. And I trust Him with the future.
I'm learning an important truth: God is the keeper of a mother's dreams. He is the only one who knows how to weave her unique talents and gifts into the landscape of her mothering. He knows the seasons she can reach beyond her family, and the seasons she can't. And He will bring into fullness the dreams He has placed within her in His time and His way. All the Lord brings her through as she is obedient to the call to her children will provide training and a deepening of character that will translate into her other gifts and callings.
Our God can be trusted to take good care of the dreams He has given us. When we lay down our personal goals and sacrifice our time choosing to pour into the lives of our children, we aren't leaving our dreams in the dust. We are simply placing them in the Father's hand and giving Him permission to shape them as He sees fit.
---------------------
A home schooling mother of four, Paula Moldenhauer is passionate about God's grace and intimacy with Jesus. Her website offers home schooling hints, book reviews, and a free weekly devotional, Soul Scents. Subscribe to Soul Scents at www.soulscents.us. You can contact Paula at Paula@soulscents.us.