Literature, Liturgy, Language, and Leisure
Rea Berg

The Old Schoolhouse

Published

Sep 28, 2009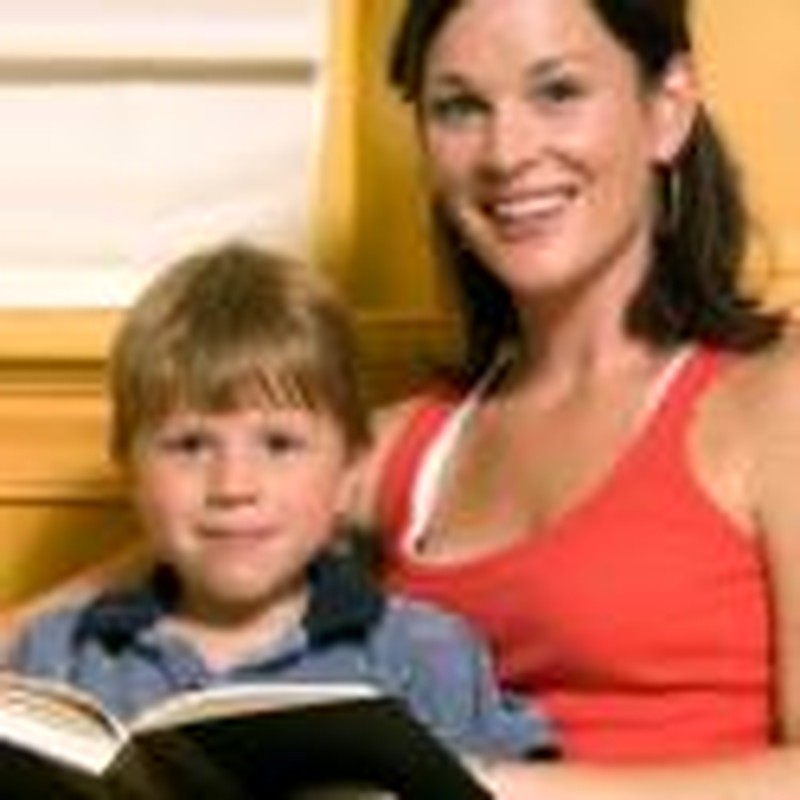 It is wholly impossible to live according to Divine order, and to make a proper application of heavenly principles, as long as the necessary duties which each day brings seem only like a burden grievous to be borne. Not till we are ready to throw our very life's love into the troublesome little things can we be really faithful in that which is least and faithful also in much. Every day that dawns brings something to do, which can never be done as well again. We should, therefore, try to do it ungrudgingly and cheerfully. It is the Lord's own work, which He has given us as surely as He gives us daily bread. We should thank Him for it with all our hearts, as much as for any other gift. It was designed to be our life, our happiness. Instead of shirking it or hurrying over it, we should put our whole heart and soul into it. —James Reed1
Mr. Reed's advice captures the essence of what is the Christian's greatest struggle and triumph. I think it also echoes Charlotte Mason's philosophy in her appeal to women to make our homes and the education of our children a labor of joy, cheer, kindness, and love. In the everyday humdrum of life and its oft-tedious monotonous toils, it is only a divine joy that can sustain us and enable us to continue faithful to the end. Does this mean a sort of head-into-the-wind mindless determination to be joyful when we feel no joy whatsoever springing up in our hearts? Does this mean a stern will to be happy? I don't think so, and I don't think either Charlotte Mason or James Reed would have said so. It is our perspective that needs continual refreshing.
It is an inescapable truth that dirty diapers, full trash cans, and piles of soiled laundry are not likely to inspire any of us with a sense of divine joy. But fellow pilgrim, as we shoulder on together we ought not to despair, as we are given some wonderful tools to bring dignity, light, and interest to the most mundane of days.
In the quotidian round of duties and schedules, we often miss the riches we've been given as Christians that allow us to live life with meaning, purpose, and vision. Charlotte Mason understood the importance of ideas and what powerful tools they are for nurturing life. She noted: "Education is a life. That life is sustained on ideas. Ideas are of spiritual origin, and God has made us so that we get them chiefly as we convey them to one another, whether by word of mouth, written page, Scripture word, musical symphony; but we must sustain a child's inner life with ideas as we sustain his body with food."2 Charlotte Mason understood that even the mediocrity of everyday routines can be shot through with meaning and import when we are mindful of encouraging ourselves and our children with ideas that transport us out of the every day. Looking at literature, liturgy, language, and leisure as keys in this pursuit may be helpful. If we consider natural ways to incorporate these four gifts into our everyday worlds, we can tap into what countless others have discovered as rich treasuries of inspiration, wisdom, vision, and hope.
Literature
Looking at literature first, let's examine how it works to this end. The primary work of literature to which we owe the greatest attention is the Scriptures. No other book has the power to transform our minds, renew our spirits, comfort our emotional pains, or correct our flawed ways. When we give it primacy, no matter what life throws at us we will be firmly established on the Rock.
But how does a young mother carve out time for the Scriptures when nursing babies and nocturnal feedings have left her too sleep deprived to even consider early morning devotions? Or care for an elderly parent has left us fatigued and spent? As a young mother with four little ones under the age of 6, I struggled painfully to try to set aside those morning times, with little success. I wish someone had given me the wise advice that Susan Schaeffer Macaulay incorporated into her life! It would have saved me years of guilt.
Rather than lamenting the loss of an early morning quiet time, Susan profited from following in the footsteps of her mentor, Charlotte Mason, who planned her days so that the best time of each day was set aside to spend in leisure with God—right after her afternoon walk outside. For her, teatime was the time for personal leisure, a time when she felt "quite fresh." Having worked hard all day and soon to start again, she'd look forward to this hour when she could give full attention to God and "feed on His promises with thanksgiving."3 How wonderfully liberating this pursuit then becomes! We are not constrained to a forced duty but are refreshed by a special time set aside to bask and enjoy our Lord in prayer and in his Word.
Other literature choices then round out our day as we study history through biography, historical novels, and Shakespeare, and for little ones, historical picture books, poetry, limericks, folk tales, and fairy tales. These choices then build upon and enhance our knowledge of life and human nature while giving wisdom and building character. Even on a day when the children are all sick and sleep has been lost due to coughs and upset tummies, joy and dignity can be found through curling up together before a fire, getting out a much-loved family read-aloud, brewing a comforting cup of tea, and momentarily escaping the present through the wonder of words.
Liturgy
For many Christians who have grown up in the United States, liturgy and the attention to a liturgical calendar have not been prominent emphases in religious experience. However, in spite of the fact that empty forms and religious exercises are often associated with notions of liturgy, the liturgical calendar can offer a way to mark the days of the year with special attention to the vibrant history of the Church and the men and the women who have gone before us. This discipline can add another level to our appreciation for the Body of Christ universal and for the profound legacy we enjoy as members of that Body.
Our family currently lives in different geographic regions due to marriage, work, and study abroad. This Easter we enjoyed a unique sense of richness as we worshiped in a number of uniquely different parts of the Church. Our eldest son attended a Good Friday service at City Church in San Francisco, and our daughter and her husband enjoyed the same at Imago Dei in Portland, Oregon. My husband and I were in a Good Friday service at Park Street Church in Boston, and our eldest daughter and her husband enjoyed the Easter celebration at Westminster Cathedral in London. In our home church, our youngest children attended a Passover celebration that marked the profound symbolism foreshadowing Christ's passion and redemption of mankind. In a beautiful way we were all united—despite the thousands of miles between us.
Following a liturgical calendar by noting the special days in the year and marking them with specific Scripture readings or establishing family traditions around them can give rhythm and beauty to the passage of time. It also connects us to the historical Body of Christ by transcending our present time and space and helping us to recognize the sublime relationship we have with those who have gone before us and also those who will come after. Henry Wadsworth Longfellow's A Psalm of Life speaks to this notion:
Lives of great men all remind us
We can make our lives sublime,
And, departing, leave behind us
Footprints on the sands of time;
Footprints, that perhaps another,
Sailing o'er life's solemn main,
A forlorn and shipwrecked brother,
Seeing, shall take heart again.
Intentionally connecting ourselves to the history of the Church universal requires a humility that recognizes how myopic our grasp of truth can be when we view it only through our own cultural lens. Books such as Foxe's Book of Martyrs, Real Christianity by William Wilberforce, or Conversations with God: Two Centuries of Prayers by African Americans connect us to the broader expression of Christ through the limitless diversity of his Body. In this way, our own faith is enlarged, stretched, and enriched.
Language
As we move through our days keeping Scripture in our minds and hearts, reading aloud to our children from classic and historic works, reciting poetry together, and giving an ear to the rich historical traditions of the Church, we find that our days are vibrant and full. Within this nurturing environment our children can feel free to ask questions, discuss ideas, and respond to the work at hand. This is now our opportunity to draw them out through the skill of narration. This begins when the child is in the tenderest years while reading simple Bible stories, picture books, and fairy tales. We ask the child to tell the story back to us, modeling to him the development of language. We must be careful not to instruct the child at this point, as each individual will respond differently to a work of art. We may need to clarify something he didn't grasp the first time, but this time of listening is what Mason refers to as "masterly inactivity"—that is, the importance of being quiet and allowing the child's expression to come through untainted by preaching/teaching.4 In Mason's paradigm, because children are responding to the best literature, the Scriptures, and the beauty of well-crafted works of literary art, their responses over years of practice will reflect these sublime influences. Narration is the most efficient way to get the reluctant writer to begin organizing his thoughts at the youngest age so that the discipline of writing becomes a natural outflow of a mind accustomed to and comfortable with the process of expression.
Leisure
It was Seneca, the first-century Roman philosopher, who said, "Leisure without literature is death and burial alive." How often have we as mothers heard, "Mom, I'm bored to death!" If Seneca is right, then the child's lament is not far from the truth.
As people of the Word, we know that the Sabbath rest is an important element of the well-balanced life. As humans we must rest, and we must rest regularly to renew, refresh, and restore our bodies, minds, and spirits. But how can we rest creatively so that our recreation is just that—a re-creation of healthy bodies and minds? I think Seneca's admonition is well taken in this point. By using leisure creatively, we don't merely vegetate, but rather we meditate, cogitate, and rejuvenate. Leisure affords us the opportunity to do so. At creation, when God had finished his work, he rested and observed. His leisure was not passive, but he saw "what he had made, and behold, it was very good." This is the cogitating—thinking deeply and carefully about something. Meditation carries this further as we then ponder the works of God—his wisdom and beauty—and search out the treasures of his knowledge. Through these exercises we find rejuvenation for the joyful return to our tasks at hand.
Play is the child's definition of leisure, and Charlotte Mason "recommended four to six hours outdoors each day" for growing children.5 Of course, this is not always possible in places of severe weather, but where climate allows, why shouldn't children spend significant hours outdoors? Running, hopping, skipping, jumping, climbing, and dancing will all make for happy, well-rounded children. When weather doesn't permit, then children must be given blankets and chairs for tent making, costume dress-ups, and sack lunches to take on imaginary expeditions in basements or attics or under the kitchen table.
For children the enjoyment of leisure time is critical to their mental, physical, and emotional health. In our hectic, driven-to-achieve society, our children are often over-scheduled, pushed, and harassed so that they have little free time to just be. Just being is essential to the whole child, for in being they find the time to allow their imaginations to take wing and design fantasy worlds of adventure and fun. It is the development of imagination that allows the child to vicariously identify with others, which is the first step to empathy—one of the most critical developmental traits of the moral individual.
Literature, liturgy, language, and leisure are all effective tools we've been given as people of faith to build lives of purpose, vision, and joy. Let's use them joyfully today.
---
Rea Berg has homeschooled for nearly twenty-five years and loves organic gardening, travel to historic sites, nineteenth-century literature, and dance. Rea has a B.A. in English from Simmons College and a graduate degree in children's literature. She has written numerous guides for studying history through literature and has brought back into print many classic children's works. With her husband, she owns Beautiful Feet Books (http://www.bfbooks.com/) and can be emailed at rea@bfbooks.com.
Copyright 2009. Originally appeared in The Old Schoolhouse Magazine, Summer 2009. Used with permission. Visit them at www.thehomeschoolmagazine.com.
Endnotes:
1. Tileston, Mary Wilder. Joy and Strength for the Pilgrim's Day. Boston: Little, Brown and Company, 1901, page 39.
2. Macaulay, Susan Schaeffer. For the Children's Sake: Foundations of Education for the Home and School. Wheaton, Illinois: Crossway Books, 1984, page 82.
3. Macaulay, Susan Schaeffer. For the Family's Sake: The Value of Home in Everyone's Life. Wheaton, Illinois: Crossway Books, 1999, pages 87-88.
4. Ibid., page 38.
5. Ibid., page 207.