Whose Standards Do We Follow?
Kimberly Williams

Home School Enrichment

2010

26 May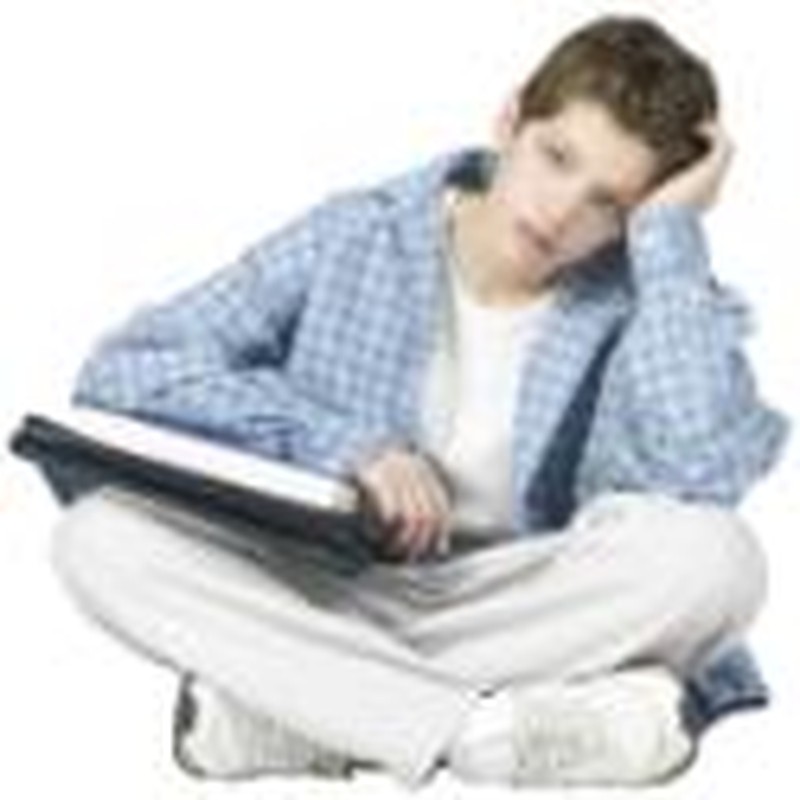 "Mom, who is Oprah Winfrey?" my son asked one day while sitting at the kitchen table. The state we lived in required standardized testing for third through ninth grade. My son, then 8 years old, was reviewing a practice booklet when he asked the question.
After explaining to him that she was a TV celebrity, he asked, "Why do I need to know that?" With a smile in my heart I replied, "You don't." Later that evening I showed the book to my husband and pointed out several points of concern. We had come to the conclusion that since the tests were from a secular, humanist, and evolutionary point of view, our son would simply be at a disadvantage in taking them.
"Sweetheart, don't worry about it," my husband said. "After all, do we really want our children to be standardized?"
It is that very question that we have asked every year since. As Christian parents, do we want our children to be like the rest of the world? Unfortunately, it is a very easy trap to fall into. We have a vested interest in our children and want the best for them. The question is, "What is best?" Many would agree that if children excel in academics, are well-rounded in their social development, are active in sports, can play a musical instrument, are learning a foreign language, score high on the ACT, get a scholarship into a good college, and go on to make a high-paying career for themselves, they are successful. But while the world would unquestionably view this as success, as a believer in Christ, these are not necessarily my standards.
The Apostle John wrote in 1 John 2:15-17 to "Love not the world, neither the things that are in the world. If any man love the world, the love of the Father is not in him. For all that is in the world, the lust of the flesh, and the lust of the eyes, and the pride of life, is not of the Father, but is of the world. And the world passeth away, and the lust thereof: but he that doeth the will of God abideth for ever."
If we are not careful, our families will indulge in and love the things of this world. This kind of love is to our detriment, for there is a world system that we are not to love or cling to. The world will pass away; therefore, the way we live and the standards we set for our children need to be with eternity in mind. Otherwise, we have sold our children short. "For what is a man advantaged, if he gain the whole world, and lose himself, or be cast away?" (Luke 9:25).
Is it wrong to want our children to excel in academics? Absolutely not! But if academic excellence is the goal without the foundation of God and His Word, our priorities are misplaced. "If ye then be risen with Christ, seek those things which are above, where Christ sitteth on the right hand of God. Set your affection on things above, not on things on the earth" (Colossians 3:1-2). While I want my children to do well in their educational pursuits, I want to measure their success by God's standards and not the world's. Everything that passes through their minds needs to be filtered by the Word of God.
When I taught my 5-year-old subtraction, my goal was not that he learn the simple mathematic fact of 10 minus 1 equals 9. My goal was much higher. Instead, I took him to Luke chapter 17 and showed him the story of Jesus healing the 10 lepers. He learned that nine went away and one came back, giving thanks to Christ and glory to God. When we teach with a biblical mindset, math becomes more than just a lesson. It becomes an exercise in godliness.
My most important goal as a parent is to teach my children to love the Lord God with all their heart, soul, mind, and strength, first and foremost! Secondly, to love their neighbor as their selves. Jesus said that on these two commandments hang all the law and prophets (Matthew 22:36-40). I also want to teach them to work hard (Colossians 3:23), not to impress others with their intelligence or for self-centered achievement, but because in working hard we give God glory. Everything we teach our children can point to God and His glory. While these goals soar above all others and I fail miserably at times, in truth they are the only ones worth pursuing. To see how this is practically applied, let us look at a few of the core subjects that most children are taught.
Language
Whether your child is just learning phonics and how to read or is diagramming sentences and writing papers, you can easily teach with an eternal perspective. What is the goal in teaching my child to read? The most obvious is that he may read the Bible. The Creator of the universe and of all that is seen and unseen has given His Word in written form so that we can know Him. What better motive for teaching my child to read than that?
Why teach my child how to write, speak, and spell properly? The main reason would be so that he may communicate the glorious gospel and other truths of God to those around him. Any other achievement would be secondary. Perhaps, in pursuing the English language, your child wins a spelling bee or scores high on a test. If so, give God the glory. But do not let those things be your motivation.
The mastering of additional languages can point others to Christ as well. Perhaps your family is learning Spanish for this reason alone. Many hearts have been changed and lives given to Christ in foreign lands. "And whatsoever ye do in word or deed, do all in the name of the Lord Jesus, giving thanks to God and the Father by him" (Colossians 3:17). "Whatsoever ye do" includes phonics, handwriting, spelling, speech, debate, foreign languages, and language composition.
Math
What does a biblical standard versus a worldly standard look like in teaching mathematics? We have already looked at teaching a small child using Bible stories. What other incentives do we have for teaching our children math? One very practical reason is so that our children will be good financial stewards. My children might not use higher math such as calculus or trigonometry on a daily basis, but they will need basic math skills to be able to balance a checkbook, pay bills, go to the grocery store, or run a business. All of these things, when well done, lend to a good testimony for our Lord.
But it could be that our children have a natural gift for mathematics and are able to go on to use their advanced knowledge for the glory of God. Sir Isaac Newton, mathematician and physicist, is a wonderful example of this very thing.
Science
Biology, ecology, meteorology, geology, and all the other -ologies are good things to learn. It is good to know the periodic table and the laws of the universe—but does my child know the Maker of the universe? Does my child look at a blade of grass or an animal and see God's handiwork? Have I taught my child to stand back and look at all of creation in awe and wonder? Or am I teaching mere facts in order to pass a test and proceed onto the next course of study? True science will always point us to God. Louis Pasteur, Father of Microbiology, said it like this: "The more I study nature, the more I stand amazed at the work of the Creator. Science brings men nearer to God."
History
It would be impossible to teach all there is to know about history. There is simply too much information. If we are not careful, this subject can become dull names, tedious dates, and boring facts. However, if we look at history through the sovereignty of God, it becomes His Story. When we realize that nations rise and fall and that the hearts of kings are stirred by God Almighty, our perspective on history changes.
What better opportunity to teach our children biblical morals and values than to have them read about and study godly people from the past like George Washington? In studying history, we can also teach the mistakes that mankind has made in the past so our children and future generations are not doomed to repeat them. We can learn about important moments in history, like when Samuel Morse sent the first telegraph message, "What hath God wrought," taken from the scriptures. Or perhaps, in our studies of Italy, as we discover the Leaning Tower of Pisa we can use the opportunity to teach our children spiritual truths about building upon a solid foundation.
Bible
While most Christian homeschool families use a Bible curriculum, it is important to remember that even in studying scripture we can have a worldly mindset. Every motive should be examined. If we only teach parables from the Bible without practical application, if we only teach the law of God without the grace and love of God, and if we only teach scripture memorization without meditation, we come dangerously close to creating little Pharisees. It is more important to me that my child loves the Word of God than that my child is able to give a dissertation on the missionary journeys of Paul. While studying the apostle's life is important, if my child truly loves the Word of God, he will enthusiastically learn as much as he can about the Bible. If we develop a love for the Word of God in our children and teach them to diligently seek Him, we have given our children a precious gift that can never be taken away.
Conclusion
Learning should be an everyday occurrence, and it should not be divided up between secular and spiritual. As a believer, everything should be spiritual. This happens when we incorporate the things of God into our daily studies and activities. In doing so, we change not only how we teach but why we teach. We are no longer just concerned with the outcome, but now with the process and the application.
Let's look at an example of teaching my daughter home economics. Perhaps by the world's standard she should learn how to cook, sew, and take care of a baby. But is that enough? In addition to teaching her the fundamentals, by God's standards I would teach her from Titus 2:4-5 to "be sober, to love their husbands, to love their children, to be discreet, chaste, keepers at home, good, obedient to their own husbands, that the word of God be not blasphemed." By the world's standards, it is good for boys to take a shop or woodworking class. But the application of that would be that my sons learn "to study to be quiet, and to do your own business, and to work with your own hands, as we commanded you; that ye may walk honestly toward them that are without, and that ye may have lack of nothing"(1 Thessalonians 4:11-12). I should teach them not only how to work with their hands, but also how to provide for their families (I Timothy 5:8).
So the question is, "By what standards will we choose to live?" As Christian parents, we must keep in mind that we will be accountable for the education of our children not based on the world but on God and His Word. In that knowledge there is great responsibility, but also great peace. Responsibility in that we will answer to God alone for how we teach and train our children. Peace in that we are not bound by the world's standards for them.
Remember that academic excellence is a commendable goal, but it must be properly laid with the correct foundation. "For other foundation can no man lay than that is laid, which is Jesus Christ. Now if any man build upon this foundation gold, silver, precious stones, wood, hay, stubble; every man's work shall be made manifest: for the day shall declare it, because it shall be revealed by fire; and the fire shall try every man's work of what sort it is. If any man's work abide which he hath built thereupon, he shall receive a reward" (1 Corinthians 3:11-14).
The builder (the Christian parent) needs to seek out the Architect (God) and use His blueprints (the Scriptures). The sure foundation is Jesus Christ, and the gold, silver, and precious stones are those things that are of eternal value. In the end, nothing else will matter. When the fiery trials of life come and when all our works are manifested, we want to know that what we have built into our children will last. It is those things that we must pursue and by those standards that we must live.
*This article first published May 25, 2010.
---
Kimberly Williams is a pastor's wife, homeschooling mother, author, and most importantly a disciple of Jesus Christ. Living in south Mississippi with her husband and three precious children, her career is her family. Kimberly enjoys reading, playing the piano, and writing poetry. She would love to hear from you on her blog at www.untilthedaydawn.wordpress.com
This article was originally published in the Mar/Apr 2010 issue of Home School Enrichment Magazine. Sign up now to receive a FREE sample copy! Visit www.HSEmagazine.com today!