Be Still and Know that I Am God
Lisa Whelchel

Author, actress, homeschooling mother of three

2003

14 Oct

COMMENTS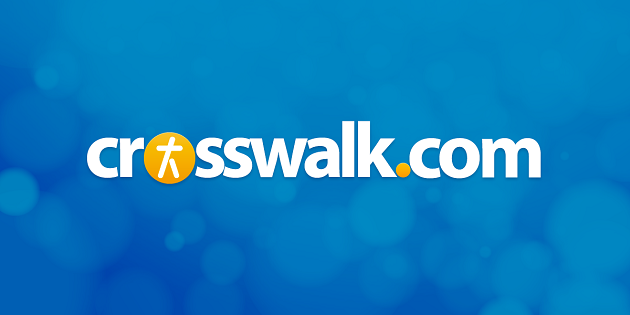 According to traditional wisdom, the first year of marriage is the roughest. For Steve and me, that wasn't true. Our first year was marital bliss. Years two through seven were the killers.
From the moment I walked off that plane from Nashville and into the arms of my future, everything is a blur. That was February of 1988. The final episode of The Facts of Life was filmed in March, and Steve and I were married on July 9.
Our honeymoon was a good indication of how we spent our first year of married life. We stayed ten days at beautiful Lake Louise in the Canadian mountains. My favorite memory is hiking up the mountain in a soft rain and stumbling upon a tiny cabin where they served hot soup and fresh homemade bread. Steve's least favorite memory is of me talking him into an all-day horseback ride through the glacial mountains.
As a girl I had had my own horse, so I was in heaven. Steve, on the other hand, was not an experienced rider. He took quite a beating when his horse chose to trot most of the way down the mountain. One word of advice, girls. Don't suggest a horseback ride on your honeymoon unless your husband knows how to keep from bouncing in the saddle.
As we were packing up to return home, Steve mentioned that he had always dreamed of going to Hawaii on his honeymoon. This was the first I'd heard of it, so I said, "Then let's go." We flew to L.A., where my mother met us at the airport with two suitcases full of summer clothes. We exchanged them for our bags of winter clothes and boarded a plane for Kauai to experience Honeymoon: Part Two.
What a privileged life we enjoyed that first year! Steve and I both love to travel, so we took advantage of every opportunity. For me, we spent ten days in New England enjoying the fall foliage and ferreting out hidden Bed and Breakfast Inns. For Steve, we made reservations at a resort in Walt Disney World and hit as many theme parks and restaurants as we could in a week. It was a yearlong honeymoon.
Ten months into our marriage we discovered we were pregnant. Surprise! The honeymoon was just about over. It was time to settle down and begin the joyful task of raising a family.
The first thing we did was to sell my condo and buy a house with a big backyard. Although I wasn't working at the time, I was still receiving residuals and income from my investments. I assumed that I would get another job and continue working after the birth of the baby, so we bought a $750,000 house and put an additional $50,000 into it to make it our own.
We proceeded to have three babies within three years—Tucker, Haven, and Clancy. It's hard to get an acting job when you're either pregnant, nursing, in the waiting room of the ob/gyn office—or all three. Needless to say, my days as a working actress were temporarily on hold.
Gone were the days of breezing in to work around nine o'clock, grabbing a bagel from the craft services table, and flopping into the make-up chair so someone could do me over. I was now getting up every morning at 5:30 (or 2:00 depending on which "getting up" you're referring to.) My breakfast was usually whatever was left on the kids' plates before I cleared the table. And I had very little energy left to do myself over.
It's inevitable that at some point early on in a marriage you discover that the person you married is not the person you thought you were marrying. We were no exception. I woke up around year two and couldn't recognize the stranger beside me. (I'm sure Steve felt the same way, but this is my book, so I'm going to tattle on him first.)
Our wedding should have given me a heads-up that Steve's personal philosophy is "more is more." Steve is a master of details and class, so he planned the whole wedding from beginning to end. Being a church organist, he had attended literally hundreds of weddings. I had been to only one, and I was the flower girl in that one.
Steve knew exactly what he wanted: a string quartet, a harpist, seven groomsmen, ten ushers, professional sound and lighting, and a buffet reception to feed one thousand guests. To this day I run into strangers on the street that say, "I was at your wedding. It was beautiful." And they are right; Steve did an extraordinary job.
But it wasn't without cost, $50,000 to be exact. Actually it was without cost. Do you remember in an earlier chapter I talked about the episode involving Natalie that I asked to be written out of? I understood I would not be paid for it considering I didn't work that week.
You're not going to believe this. Months later, shortly after the wedding, I received a check for that episode to the tune of $55,000, enough to pay for the wedding and the honeymoon! So in a very real sense, my Father paid for my wedding.
The extravagant wedding was my first hint, but my suspicion that Steve appreciated the finer things in life was pretty much confirmed when he made all the reservations for the Hawaiian leg of our honeymoon. I was shocked to discover that he had purchased first class tickets and booked the honeymoon suite at the Sheraton Princeville for a week.
I know how to spend money with the best of them, but by nature I'm pretty frugal. I had always flown coach, and I couldn't imagine spending money for two rooms when one was plenty. As you can imagine, money was a source of many an argument in those early years, especially with the downturn of the economy in the early nineties.
During those years, we realized that in order to keep our house we would need to sell off some of my investments. As you may recall, it was not a very good time to try to unload real estate. We couldn't give the property away. But we couldn't keep it either. My expenses and investment responsibilities totaled over $50,000 a month. The church where my husband works is very generous, but you can imagine how much of a dent a pastor's salary would make in that amount. And we are all familiar with how well motherhood pays—if we're only talking money, that is.
We held on as long as we could, but the money dried up, and the only thing left to do was get out as fast as we could. We lost everything except our house, and then we lost that too. It was on the market for over a year, and when we could no longer make the payments, we handed it over to the bank for the amount we owed on it and got ready to move out of our 3,000 square-foot home.
I think you're getting the picture. It wasn't pretty, and it was about to get ugly.
Every newlywed has issues that need to be dealt with before the two can become one. We got to a point in our marriage when we were unable to move forward if we didn't first deal with the past. I knew Steve didn't like change but I hadn't anticipated his unwillingness to even try. They say if you're not growing then you are dying. Our marriage was dying.
I was afraid, but I knew I couldn't run. I had three children under the age of three to raise. More importantly, I would've had to deny everything I knew about the Lord and what He expected of me. Divorce wasn't an option, so I just had to survive. Our marriage had come to a standstill and that's exactly what the Lord asked me to do.
Over and over again during those long, dark years I held on to the one thing the Lord continued to whisper to me, Be still and know that I am God. Psalms 46:10
Be still. Given my personality, that was hard to obey. You see, I'm a do-er; not a be still-er. It didn't matter. There was nothing I could do but be still.
And know that I am God. He is God whether we know it or not. Nothing about that can change—except us. And change me is exactly what He began to do. He started by giving me a gift.
We had given our house back to the bank and had to move. Steve was out of town on business, so it was up to me to find a place for us to live by the end of the month. I bought a paper and spent days looking at homes for lease. Most of the houses that we could afford and that were big enough to sleep the five of us were very rundown. I began to despair of ever finding something clean. All my adult life (and most of my childhood), I had been able to afford just about anything I wanted. Now all I wanted was clean floors for my babies to crawl around on and a window over the kitchen sink so I could keep an eye on them in the backyard.
One day as I walked out the doors of the grocery store, I picked up a "nickel-ads" paper. In it I came across an ad for a house that was for rent for exactly the amount we had determined we could spend. It was less than a mile from where we lived. That afternoon I made an appointment with the realtor, left the kids with my mom, and went to check it out.
When I walked through the front door, I knew that the rent given in the paper had to have been a misprint. This home had been completely redone. The carpets were brand new, and the kitchen had all new appliances and cabinets. Above the beautiful marble-looking countertop was a huge picture window framing a fuchsia crepe myrtle tree in the backyard.
I wanted this house so badly that I was afraid to even hope that we would qualify to rent it. I knew that it would be next to impossible for the owner of this lovely home to consider our application once he saw the credit information on it.
That evening I picked up Steve at the airport and took him directly to see the house. He had not seen what else was available in our price range and had nothing to compare it to, so I doubt if he fully grasped why I was so overwhelmed. We filled out the application and attached a personal letter of explanation and appeal. The next day we received a call from the realtor informing us that the owner would be willing to meet with us to discuss the possibility of our leasing his house.
He showed up at our house that evening with his girlfriend. When he introduced her—would you believe it?—I realized that I had known her since I was twelve years old. She had been a child actress too and had starred in the "serial" Walt Disney Productions had filmed to air on the New Mickey Mouse Club.
We signed the lease that night.
When we are still, God sure knows how to be God. That rental was half the size of the home we had owned, but I loved it more than any other house I've ever lived in. Losing everything sure has a way of teaching you how to appreciate the tender gifts that come directly from the Lord's hand.
I was already beginning to change, and my heavenly Father was just getting warmed up. The first thing He told me to do was to look for ways throughout the day to thank Steve. This was the complete opposite of my preferred strategy, which was to point out everything he was doing wrong so that he would fix it. Criticizing him in front of other people and soliciting their support for my position strengthened my case that he was a lousy husband and needed to shape up. I was more than willing to show him how he should be doing things.
The Lord was right to tell me to look for ways to thank Steve. I had focused for so long on what he wasn't doing right that I could no longer see the good things about him. You know how you're never aware of how many pregnant women there are until you're pregnant and how you never realize how many minivans are on the road until you get one? That's what started to happen. Once I began to notice the little things Steve did that blessed our family, I realized that the signs of his love were everywhere.
The next thing the Lord dinged me on was my unrealistic expectations of Steve. From all the books I had read, I knew that the husband was supposed to lead family
devotions
every day, support his family financially, keep them on a budget, clean up the kitchen after dinner, put the kids to bed at night, tell his wife how sexy she looks in her flannel nightgown, and be able to fix anything unless of course it's in a conversation, at which point he must never try to fix anything. It may surprise you—I know it did me—but Steve did not measure up.
Isn't it funny how the things you adore most about your fiancé are the things that drive you the craziest in your husband? Steve's gift is serving. The Lord has supernaturally anointed him to come alongside Pastor Jack Hayford and facilitate his vision. Before Pastor Jack can think of something he needs, Steve is beside him handing it to him.
This trait is truly a godsend to a dynamic leader. It ain't too bad in a dating relationship either; let me tell you, I certainly enjoyed it. Can you believe I began to resent this about him after we got married? I was looking for a leader in our home and I interpreted his servant's heart as passivity. He was turning to me to make the decisions and tell him what to do so he could do what he did best, which was to follow orders. I was hoping to find somebody bigger than me to take care of me.
No matter what Steve did, it was never quite good enough to meet my expectations—until I lowered them to something a bit more realistic. Then I discovered that he was more than enough for me just the way God made him.
I was finally ready to knock down the wall that had been built between us. I knew there was only one thing strong enough to destroy it: forgiveness. I not only had to forgive him for the disappointment and the pain, but I also had to cancel his debt and stop making him pay. It was time to release the hurt and release him. And that's exactly what happened. Once Steve was convinced that I wasn't going anywhere and that I loved him whether he ever changed or not, he was free to risk changing.
Have you reached a dead end at some point in your life? There's a brick wall ahead, and you can't turn around and run away. Your only option may be to "be still and know that I am God." And in knowing God you will know forgiveness, mercy, patience and deliverance. That is when you will see change in your life, and perhaps in someone else's as well.
Adapted from The Facts of Life © 2001 by Lisa Whelchel. Used by permission of Multnomah Publishers Inc. Excerpt may not be reproduced without the prior written consent of Multnomah Publishers Inc.


To visit Lisa Whelchel's website, click here. To purchase Lisa's books at CBD, click here.