Become a Husband After God's Heart
Whitney Hopler

Live It Editor

2005

27 Jul

COMMENTS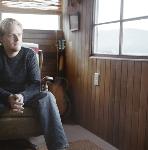 The closer you are to God, the closer you'll become to your wife. So let God grow you into the kind of person – and husband – He wants you to be, and enjoy the benefit of a strong marriage.
Here are some ways you can pursue God's heart to get to know His design for you as a husband:
Make spiritual growth a top priority. Understand that your spiritual growth is the key to all that's important in your life. Recognize the importance of developing a closer relationship with God, and decide to invest whatever time and energy it takes into doing so. Ask God to help you become a man of right priorities, purity, and spiritual perception. Trust that if you seek God first before anything or anyone else, all the parts of your life will fall into place.

In a practical sense: read your Bible every day. Go to church every week. Read Christian books. Seek out a mentor. Sign up for a Bible study. Pray for your wife often.
Work as a team. View your marriage partnership as a team and your wife as your teammate. Make God your team's owner. Follow the Bible as your team's rulebook. Treat your wife as an equal, with love and respect. Focus on the game plan of glorifying God in your marriage. Take advantage of the resources God offers to your team through His grace. Understand and live out your respective roles as husband and wife. Work with each other (not against each other) to win as a team. Plan common goals to take you both in the same direction together. Take some breaks from the stress of your everyday routines to have fun together. Pray together often. Think together as you face decisions, making sure you listen to and value your wife's input.
Learn to communicate well. Recognize some of the blessings of good communication, such as honoring God, strengthening your friendship with your wife, giving greater meaning to your marital relationship, diminishing misunderstandings, reinforcing peace and harmony, enhancing teamwork, making learning reciprocal, and promoting intimacy.

Make the effort and take the time to communicate well with your wife. Seek to understand her better every day. Choose to genuinely listen to your wife when she speaks. Talk about what interests her. Pay attention to her nonverbal communication as well as her words. Think of topics to talk about and start conversations without waiting for her to do so. Ask her thoughtful questions. Never interrupt your wife, belittle her, criticize her in public, or bring up her past failures. Do compliment her in the presence of others – especially your children.

Identify and eliminate unhealthy speech patterns such as communicating in an angry or demanding tone of voice. Be willing to be the first one to settle or end arguments with calmness and forgiveness.
Enjoy intimacy. Understand all aspects of intimacy, realizing that it's more than just a fulfilling sexual relationship. Know that intimacy also includes building a close friendship with your wife, developing a close state of mind that binds the two of you together, seeking to understand more about each other's thoughts and feelings, and being willing to make sacrifices for her.

Love your wife with a biblical love that selflessly commits your body, soul, and spirit to your wife's betterment. Ask God to help you avoid looking at other women in lustful ways that can compromise your sexual purity. Ask Him to help you make your wife your standard of attractiveness (not a fantasy model) and to stay passionate about her.

Communicate openly about sex. Synchronize your schedules so you and your wife both go to bed at the same time. Keep your body in good physical shape by getting exercise to stay fit and paying attention to your hygiene. Don't go to bed angry; make up quickly. Schedule romantic getaways as often as you can.
Manage your money faithfully. Acknowledge that it is God who truly owns everything you have, and that He expects you to be a faithful steward of all He has entrusted to you. Ask God to help you be content with living within your means. Get out of debt and avoid future debt. Set up a budget and stick to it. Give generously and cheerfully as God leads you, making sure that you give to God first before spending in other ways.

Pray with your wife over major purchases before you decide whether to make them – and if so, when to make them. Organize your financial paperwork into a filing system that's easy to use. Every so often, declare a day of fasting from spending money to develop more self-control. Make a list of ways to cut expenses, then do so.
Keep a healthy home. Care about the quality of your home, realizing that it should be a sparkling testimony of your faith. Know that your impact on generations to come will be directly related to the ministry you have at home.

Build your home with wisdom from the Bible, prayer, and listening to your wife and men you respect. Build your home with godliness by working to have the proper attitudes and conduct before God in all situations. Build your home with leadership by determining to be more obedient to God's plan for you to be the leader of your home. Build your home with care by working diligently to keep your house in good physical condition. Ask your wife for a list of projects to tackle around the house, and create your own list as well.

Make sure your home is safe, such as by keeping chemicals, medicines, and firearms locked up and having an exit plan in place for your family in case of a fire or disaster. Mow the lawn whenever it needs to be cut. Clean out your garage or storage shed. Repair whatever needs fixing around the house. Thank God regularly for your home and everyone who lives in it.
Raise your children well. Teach your Christian faith to your children and train them in how to live. Live a faithful life personally so they can look to you as a good role model. Show them what it looks like to love God.

Ask God to help you grow beyond whatever unhealthy behavior you display in front of your children (anger, pride, selfishness, materialism, etc.). Establish an environment where your Christian beliefs and character are on constant display before your children – not just on Sundays, but all the time. Arrange your schedule so you can spend as much time with your children as possible.

Discipline your children firmly, consistently, and lovingly. Pray for your children on a regular basis. Take them to church. Invest in their future by saving money for their college education. Develop father-child traditions.
Extend your love to both sets of parents. Show humility toward your parents and in-laws. Honor them by thinking of them often, praying for them, and communicating with them whenever you can.

Be friends with them. Share with them what's happening in your life and ask them what's going on in theirs. Ask for their advice when you could use it, and genuinely listen to them. If you have a strained or broken relationship with one of your parents or in-laws, ask God to help you forgive and pursue reconciliation between you. Rely on the Holy Spirit's power to do so.

Pray for your parents and in-laws on a regular basis. Visit them as often as possible. Try to be just as involved in relating to them as your wife is. Send them photos of your family life at home, special events, etc. often.
Work wisely at your career. Remember that God is your ultimate boss. Work for Him, always giving your best. Work to provide for your family, to be a servant, to proclaim your faith through doing an excellent job, and to pursue your God-given calling.

Ask God to give you the wisdom you'll need to strike a healthy balance between work and family time. Don't bring your work home, or, if you work from home, set clear boundaries between your work and family time.

Be positive, no matter what job you have. Be grateful that you're not unemployed. Show up to work on time. Be a lifelong learner. Don't procrastinate.

Make time for fun. Take time away from work, chores, and other responsibilities to have fun with your wife. Do some of the same things you used to enjoy when you were dating. Be creative about coming up with new ideas to have fun, and surprise your wife with them. Laugh together.

Turn your TV off at least one night a week so you can enjoy more personal entertainment together, such as by playing games. Plan weekend getaways and family vacations.
Serve the Lord as a couple. Know that God expects you to serve Him sacrificially, giving Him your undivided allegiance. Remember that your service should benefit others. Get started by reading the Bible to understand more about what spiritual gifts are and how they work.

Be willing and available to serve however God leads you. Ask God to give you a servant's heart. Look for opportunities to serve – perhaps beginning with small, simple tasks like cleaning up after a church event, and working up to bigger assignments that may require special training.

Find out what ministries in your church could use you and your wife as a team. Consider taking a short-term missions trip together. Encourage your wife in her service (both what she does alongside you, and what she does individually). Be faithful, no matter how you serve, trusting that God will use your efforts to bring about good.
Reach out to others with the Gospel. Share the message of God's good news with those around you. Reach out to your wife if she's not yet a believer, and to your family members, friends, co-workers, neighbors, etc.

If your wife is a believer, witness to other people together, knowing that doing so will draw you closer to each other – and to God. Pray specific prayers for specific people. Always be prepared to share your testimony, telling how you lived your life before you began a relationship with Jesus, how you became a Christian, and how your life has changed since you met Jesus.

Support worldwide missions. Open your home to people in hospitality for meals, etc. Pray for a heart of compassion. Participate in neighborhood activities. Invite acquaintances to church. Give people books or tracts when they want to know more about Jesus.

____________________________________________________________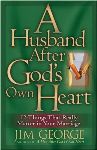 Adapted from A Husband After God's Own Heart: 12 Things that Really Matter in Your Marriage, copyright 2004 by Jim George. Published by Harvest House Publishers, Eugene, Or., www.harvesthousepublishers.com.
Jim George and his wife, Elizabeth George, are Christian authors and speakers. Jim, author of several popular books, has M. Div. and Th.M. degrees from Talbot Theological Seminary and has served in various pastoral roles for 25 years. He has served on The Master's Seminary faculty and staff for 10 years. Jim and Elizabeth have two married daughters and are grandparents.