How to Open Your Hearts in Marriage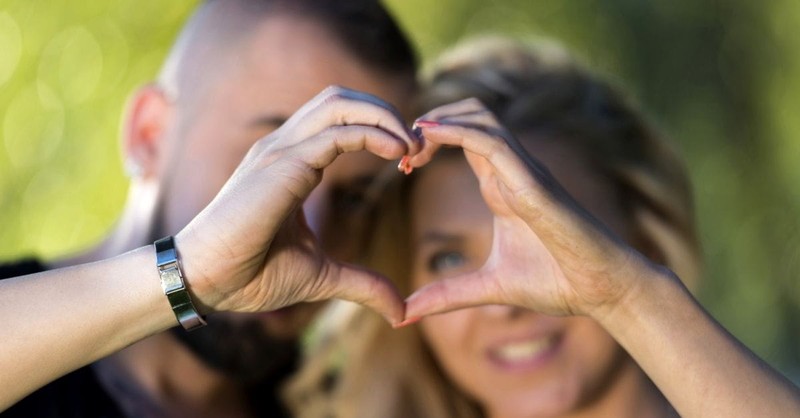 Editor's Note: The following is a report on the practical applications of Jim Daly's book, The Best Advice I Ever Got on Marriage: Transforming Insights from Respected Husbands and Wives (Worthy Publishing, 2012).
Open hearts are the foundation of a healthy marriage. If your hearts are closed, all the best marriage advice in the world won't help you and your spouse. But if you both decide to open your hearts, God's love will flow through them, empowering you all to develop a strong marriage.
Here's how you can open your hearts to each other and build a great marriage in the process:
Create emotional safety in your relationship. Encourage each other to share your deepest thoughts, feelings, beliefs, hopes, and dreams with each other. Listen to each other carefully and respectfully to build trust between you.
Develop a habit of cherishing your spouse through loving actions. Get to know which specific actions you can take on a regular basis to make your spouse feel loved, from writing love notes and speaking encouraging words to serving your spouse in ways that are meaningful to him or her.
Focus on what's positive. Ask God to help you change negative thinking about your spouse to positive thinking. Aim to catch your spouse doing something right (not wrong) often. Keep in mind that it's easier for your spouse to change when he or she is in a supportive environment than it is when facing constant criticism. Remember why you first fell in love with your spouse, and continue to appreciate and affirm those good qualities as you remain committed to your marriage. Rather than assuming the worst about each other, choose to believe the best about each other.
Learn to consider your spouse before yourself. Pray for the ability to love your spouse unselfishly and sacrificially through generous acts of kindness.
Think of God as your heavenly Father-in-Law. Keep in mind that God cares passionately about your spouse's welfare, and you'll be in trouble with Him if you mistreat your spouse. Remember that your spouse is the son or daughter of God, and do your best to treat him or her that way.
Practice non-random acts of kindness. Intentionally focus on looking at your spouse's well-being by doing what you can to help him or her simply to express love and without expecting anything in return.
Laugh together. Enjoy and celebrate the humor in life with your spouse.
Be your spouse's best friend. Sharing a close friendship with your spouse is vital for your marriage, since emotional intimacy is much more important to a successful marriage than physical intimacy. Become companions and partners who enjoy each other's company and work for each other's best interests.
Communicate well. When talking to each other, be open and honest. When listening to each other, be attentive and ask questions to clarify your understanding. Don't make assumptions about each other's intentions; communicate to find out the truth. Apologize whenever either of you makes a mistake that hurts the other.
Ask older couples what marriage practices work well for them. Learn some marriage wisdom from couples you admire who have been married longer than you. Be willing to help younger couples who ask you for advice.
Never threaten your spouse with divorce or separation. You and your spouse can never feel safe enough with each other to build deep trust and intimacy if either of you threatens the other with leaving the marriage. Decide never to use such threats as a weapon, and commit to always working out conflicts between you with love and respect.
Pursue growth both individually and as a couple. Help each other live up to your fullest potential personally, and in your marriage. Keep in mind that whenever God truly calls one of you to do something, His call includes your spouse and involves the two of you working together. Never try to move forward independently, excluding your spouse from your plans. Instead, figure out how you how can best work together on various career and volunteer work opportunities, or decide not to pursue them if you can't work together well on them. Encourage each other to discover, develop, and use each other's God-given talents to help make the world a better place. Build strong friendships with others so you're not relying just on each other for friendship.
Schedule sex. Set up regular appointments with your spouse to have sex. Doing so will help ensure that sexual intimacy remains an important priority in your relationship, and also help you all mentally prepare for it so you'll each be more likely to be in the mood for sex than you would be if you simply left sex to chance.
Invite the Holy Spirit to fully guide you every day. Rather than just following your own agenda for the each day, pray for the Holy Spirit to renew your mind so you can approach situations with the wisdom of God's guidance. Also ask the Holy Spirit to help you develop character traits that will make you a better person and spouse: love, joy, peace, patience, kindness, goodness, faithfulness, gentleness, and self-control.
Deliberately seek God together. Rather than just going through religious activities and hoping to experience God in haphazard ways, pursue God with a passion together with your spouse. Incorporate prayer and Bible reading into your daily lives. Discuss what you're learning and how God is at work in your lives.
Respond rather than reacting to conflict between you. Take a time-out from arguing when either of you becomes too upset to discuss the issue calmly and productively. Use the time during your break to pray. Then come back together to talk again and work to resolve the issue in the best way possible.
Regularly ask yourself one key question to evaluate your progress. Ask yourself: "How would I like to be married to me?" on a regular basis. Pray about whatever personal issues you need to address, asking God to continue to shape you into the type of spouse – and person – that He wants you to become.
Adapted from The Best Advice I Ever Got on Marriage: Transforming Insights from Respected Husbands and Wives, compiled by Jim Daly, copyright 2012 by Focus on the Family. Published by Worthy Publishing, a division of Worthy Media, Inc., Brentwood, Tn., www.worthypublishing.com.
Jim Daly is president of Focus on the Family and host of its National Radio Hall of Fame-honored daily broadcast, heard by more than 2.9 million listeners a week on more than 1,000 radio stations across the United States. Daly is also a regular panelist for The Washington Post/Newsweek blog "On Faith" alongside leading academics and theologians. He has received the 2008 World Children's Center Humanitarian Award, the 2009 Children's Hunger Fund Children's Champion Award, and the 2010 HomeWord Family Ministry Award. Daly has been married to his wife, Jean, since 1986. They have two sons and reside in Colorado Springs, Co.
Whitney Hopler is a freelance writer and editor who serves as both a Crosswalk.com contributing writer and the editor of About.com's site on angels and miracles. Contact Whitney at: angels@aboutguide.com to send in a true story of an angelic encounter or a miraculous experience like an answered prayer.
Publication date: February 27, 2013