Yes, Dear: The Perfect Father's Day Gift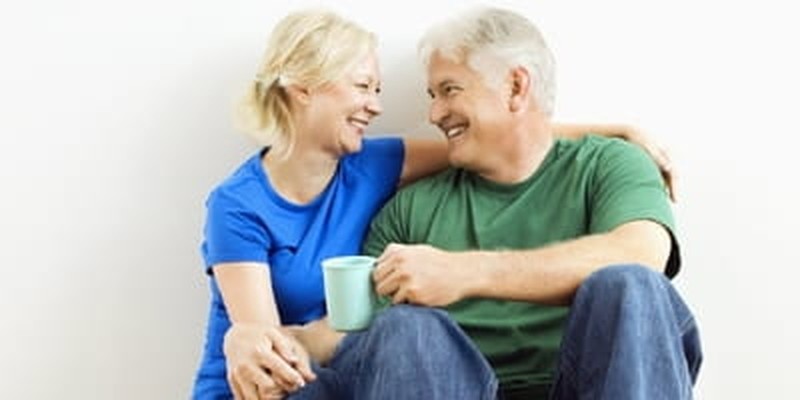 "I married Miss Right. I just didn't know her first name was Always."
Recently at a speaking engagement for 800 wives, I shared that the favorite "wow" in my book 52 Ways to Wow Your Husband, the wow idea that more men comment on than any other, usually saying, "I would love it if my wife would do that!" is the idea of setting aside one full day and let your husband be right all day!
This is interesting considering the number one complaint I hear from women is the longing for their husband to step up and be "the leader." Could it be that even all of us well-meaning wives who think we are being "good followers" actually have a hard time trusting our man enough to really allow him to lead?
Author and editor Ginger Kolbaba offers the following great insight and inspiration:
"No, no way," my mind screamed. But then I did something insane. I looked into my husband's eyes. So he didn't think through all the logistics; he had tried to do something good, something fun for us as a couple. And I had the power to cut him down, crush his excitement, to penalize him for the adventure he'd tried to bring to our relationship. And that's when I learned an important marriage lesson. Sometimes it is better to say yes, even when you want to, even when you are justified to say no. Frankly, it is about the good of the marriage, not only about the individuals who make up that marriage…My first instinct was to say no…But the grace of God got through my thick skull and reminded me of the importance of saying yes.
Because I (Pam) am a firstborn, I was trained by nature to be bossy. Opinions come easy to me, and I have to deliberately decide to defer. I don't think I'm alone in this either. Plenty of women who are not firstborn also have a hard time holding back the urge to get in the last word or put in their two cents. One joke puts it this way:
Two husbands were discussing their married lives. Although happily married, they admitted that there were arguments sometimes.
"I've made one great discovery," Chad said. "I know how to always have the last word."
"Wow!" Sherman said. "How did you manage that?"
"It's easy. My last word is always 'Yes, Dear.'"
Try turning that around. This week, try saying, "Yes, Dear" without rolling your eyes or being sarcastic (I know. I've been tempted too). I'm not saying don't have an opinion. I don't think for most women there's much chance of falling off that end of the scale! But I am asking you to find a starting place on honoring your husband's leadership by creating some areas where you'd be willing to trust your husband and do things his way.
Of all the varied opinions you express, how many are truly high-impact areas, things that really affect you, your future, and your ability to succeed? On the other hand, how many more are simply preferences and desires? Perhaps you could try to release a little at a time—you can do it. Really, you can! Build up your ability to follow and be grateful for your husband's leadership by first attempting it in minor issues. I try to withhold an opinion and instead simply say a version of "Yes, Dear":
"Sounds good."
"Nice plan."
"Appreciate your diligence on this."
"Great idea!"
"Let's run with that."
"Thanks for thinking this through for us."
"Yes, Dear" is usually a great way to hold your tongue. Things might not have been done your way, but it is God's way to be willing to follow your husband's lead (Goes back to that little sentence in Ephesians 5  "wives, honor your husband"). Ever since Eve, we women have had a hard time with that "listen to our man's leadership" thing—but with God's help, we can all at least give a good hearted attempt to honor his leadership.
For Father's Day, (or another day this month), plan a "Yes, Dear" date. Create a "Yes!" atmosphere by doing a few things you might normally say no to. Say yes to hunting, fishing, running, going to the computer store, lumber yard, or livestock auction. Wherever you normally would say no, replace that response with, "Yes, Dear!"
Say yes this month to as many things as you can by trusting God for the outcome. You might need to start small, maybe by getting a copy of 52 Ways to Wow Your Husband, and committing to do something nice for your man every week for a year as a way of saying "Thanks!" Expressing "Yes, Dear" and "Thank you"-  It might be just the gift your man would enjoy all year long, not just on one day!
Pam Farrel is the author of 52 Ways to Wow Your Husband and is co-author with her "wowed" husband, Bill, of over 35 books including best selling Men Are Like Waffles, Women Are Like Spaghetti. They have been happily married 34 years, are parents to 3, in laws to 2, grandparents to 3 and are the Co- directors of www.Love-Wise.com  
Publication date: June 5, 2013