Grow through Divorce
Whitney Hopler

Crosswalk.com Contributing Writer

2007

22 Nov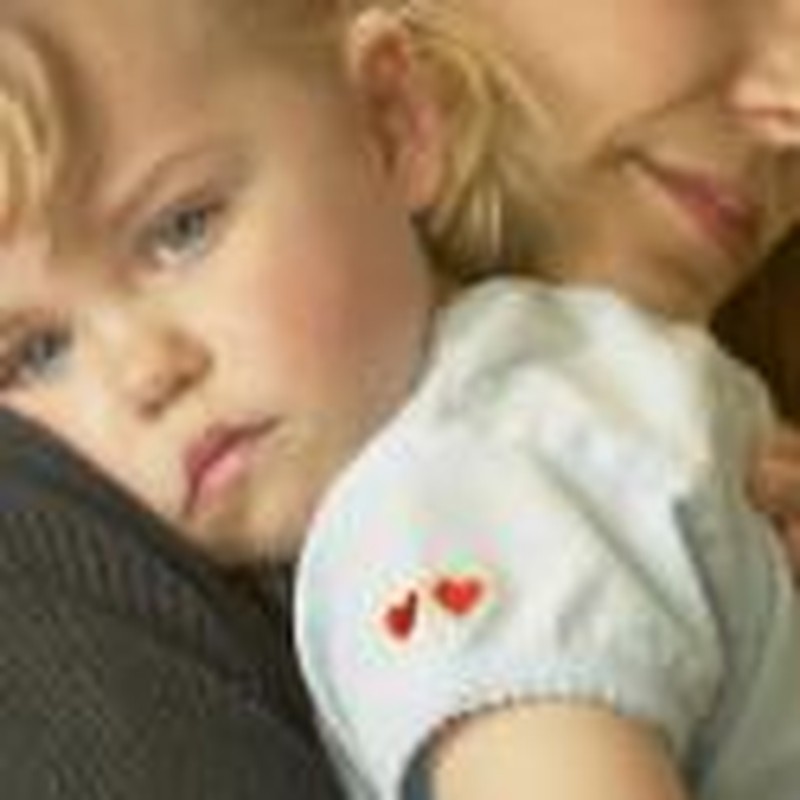 Editor's Note: The following is a report on the practical applications of Jim Smoke's new book, Growing Through Divorce, (Harvest House Publishers, 2007).
You never thought it would happen to you. But now here you are – divorced – and your life and emotions are a chaotic mess. Even though it may seem right now like you won't survive, you can actually grow from this experience in valuable ways.
Here's how you can grow through divorce:
Take time to grieve. Since divorce is the death of a marriage, you've suffered a significant loss and it will take time for you to heal. Don't rush the process; be patient. Allow yourself two to three years to heal to the point where you can confidently enter a new romantic relationship. Expect your grieving process to follow the stages of shock, adjustment, and growth. Accept the reality of your divorce and make changes to your life one day at a time. Set aside plenty of time for praying, thinking, and reading as you reflect on the divorce and face the future. Consider joining a divorce recovery support group in your community, or getting professional counseling. Trust God to lead you into a better future.
Let go. Get rid of unhealthy of unhealthy feelings and attitudes by confessing them to God and inviting Him to renew your mind. Realize that you can't control other people's reactions to your divorce, but you don't have to let negative feelings or attitudes they express hurt you. Ask God to strengthen you with His deep and unconditional love. Expect to lose some of your married friends as a result of your divorce, but fight to maintain what friendships you can and work hard to build new friendships. Give your divorce situation over to God without worrying about other people's judgment. Stop living as if you were still married, and discover how to live as a single person. Learn from your failures and let your regrets go.
Deal with your former spouse well. Detach from your former spouse, and try to make as clean a break as possible. Know that the sooner you begin building a new life for yourself, the happier you'll be. Stop accepting responsibility for decisions that your former spouse should make on his or her own. Don't let your kids' feelings about the divorce intimidate you; love and seek to understand your kids, but don't let guilt they place on you cause you to do something foolish. Decide to treat your former mate with consideration, kindness, and honesty, despite your feelings toward him or her. Refuse to argue, try to get even, tell lies, throw tantrums, or engage in any other destructive behavior. Do what's right, knowing that you and all concerned will be blessed as a result.
Assume responsibility for yourself. Realize that it's no one else's job to make you happy. Assume responsibility for your part in your marriage's failure, your current situation, your future, your thoughts, your feelings, and your actions. Don't blame anyone else.
Assume responsibility for your kids. Be the best single parent you can be. Don't try to be both a mother and father to your kids; just be yourself and do the best you can at that. Don't force your kids into playing the role of the departed parent; let them be kids without the burden of adult responsibilities. Don't abdicate your parental authority to become a buddy or big brother or sister to your kids; they especially need the security of a strong parent now. Tell your kids the truth about what's going on. Don't criticize your former spouse in front of your kids; realize that they should be able to love both of you equally. Don't ask your kids to spy on your former spouse when they're with him or her. Recognize that kids need both of their parents; give your kids access to your former spouse and encourage them to continue a close relationship. If you don't have full-time custody of your kids, avoid entertaining them too much when you do see them. Rather than trying to buy their affection or assuage your guilt through entertainment, let them just become a natural part of your world when they visit you – helping with household chores, going with you on errands, etc. If you're dating, keep your kids informed about what's going on rather than hiding things from them. Allow your kids to discuss good memories of your former marriage, and to keep items that remind them of good times they shared when you were still married. Work with your former spouse to try to coordinate your kids' schedules and provide as much consistency as you can for them as they move between your households. Try to keep your kids in the same house, school, church, activities, etc. if possible. If you must move, present it as an adventure and give your kids plenty of time to adjust. Provide professional counseling for your kids whenever they need it. Let them know that you love them unconditionally and that they didn't cause your divorce. Reveal what actually did cause your divorce. Be very clear about where they'll live and who they'll live with. Help them learn how to adapt to stress in a healthy way. Give them the freedom to be kids and be themselves. Assure them that you and others who love them will do your very best to meet their physical and emotional needs. Don't use them as a pawn between you and your former spouse. Give them the space they need for their own privacy. Give them a consistent household routine for security. Allow them to express love for and spend time with you and your former spouse equally.
Assume responsibility for your future. Work proactively toward a better future. Have the confidence that if you set specific goals and rely on God's strength to help you meet them, you can walk into a bright future. Think and pray about what God's will is for each area of your life, and make the best plans you can. Decide on goals for your spiritual growth, your family, your career, your finances, and more. Make them specific, and include both short-term and long-term goals. Write your goals down in a list that you place somewhere you'll see them every day, such as on your refrigerator door. If you sense God leading you to dream bigger than you are, adjust your goals accordingly and be willing to take the risks necessary to follow His leading. Be willing to work hard as you pursue your goals, remembering that some pain will be necessary to grow. Check your progress regularly to stay on track and make whatever changes you need to make.
Build the right relationships. If you haven't yet begun a relationship with Christ, don't wait any longer. Start the most important relationship you'll ever have by saying a prayer of faith and joining a church that will help you grow closer to Christ. Surround yourself with other Christians you can trust to encourage and support you along the way.
Find and experience forgiveness. Confess your sins and weaknesses to God, repent, and accept the forgiveness God offers you. Forgive yourself for your failures and give yourself permission to start over. Forgive your former spouse for how he or she hurt you. Ask your former spouse to forgive you for the ways you contributed to the breakdown of your marriage. If your former spouse does forgive you, great. But if not, be at peace knowing that you did all you can do.
Be cautious about new romantic relationships. Before considering any new romantic relationships, ask yourself: "Have I learned anything about myself through my divorce?", "Has enough time elapsed to let the dust settle?", "Am I building healthy, interdependent relationships with others?" and "How much of my past marriage am I likely to drag into a new relationship right now?". Make sure you've let at least two to three years go by since the time of your divorce, so you can fully heal before entering a new romantic relationship. Ask God to help you love and trust in new ways.
Consider remarriage wisely. Before making any decisions about marrying again, consider: how many kids will be directly involved (and who will have custody, who will support them, and where they will live), how much of your new family's income will go to support your former spouse and kids, where you'll live, how discipline will be handled, to whom you'll be most loyal during conflicts, and whether or not the kids will be legally adopted or change their names. If you'll become a stepparent, keep in mind that you'll need to give the relationship plenty of time to develop, you'll have to earn your stepchildren's respect, you should just be yourself without trying to replace their other parent, and you should make your stepchildren feel as important as your natural children. Work to coordinate the kids' lifestyles across both households if they travel back and forth from your house to another parent's house. Try to keep healthy and valuable relationships with your former in-laws if you can, since they're still your kids' grandparents. Before planning any wedding, have your intended take an AIDS test, run a credit check and police check on him or her, create a prenuptial agreement, and go through premarital testing and counseling.
Handle legal issues well. Find a competent attorney to help you tackle legal issues like child custody, child support, and alimony. Make sure you understand all the fees and other costs involved. Openly discuss all your concerns with your attorney so he or she will know how best to proceed. Consider use mediation rather than the court system to work through differences with your former spouse, if you're both willing to do so.
Set goals for your new life. Think and pray about what specific goals you should set for your relationships, personal growth, work, spiritual maturity, finances, education, family, health, emotions, and sexual purity while single. After you set your goals, share them with others who are willing to encourage you, support you, and hold you accountable as you pursue them.
Share what you've learned with others. Help others who are going through divorces by sharing the wisdom you've gained through your own divorce experience. Be a friend to people on both sides of the divorces, assuring them that you won't judge them. Listen to them with love and understanding. Give them whatever practical support you can, such as providing child care, helping them move, giving them job leads or referring them to a good attorney, social worker, or counselor. Pray for them along the way.
Adapted from Growing through Divorce, copyright 1995 by Jim Smoke. Published by Harvest House Publishers, Eugene, Or., http://www.harvesthousepublishers.com/.
Jim Smoke is an internationally known author, speaker, and life coach. A pioneer in the divorce recovery field, he has worked with singles and singles-again for more than 30 years. Jim has written more than 18 books, including Seven Keys to a Healthy Blended Family, and coauthored Finding the Right One After Divorce. Jim and his wife, Carol, live in California.