Heartfelt Gifts for Hardworking Husbands
LeAnn Weiss

Author, Valentine Promises

2010

23 Jan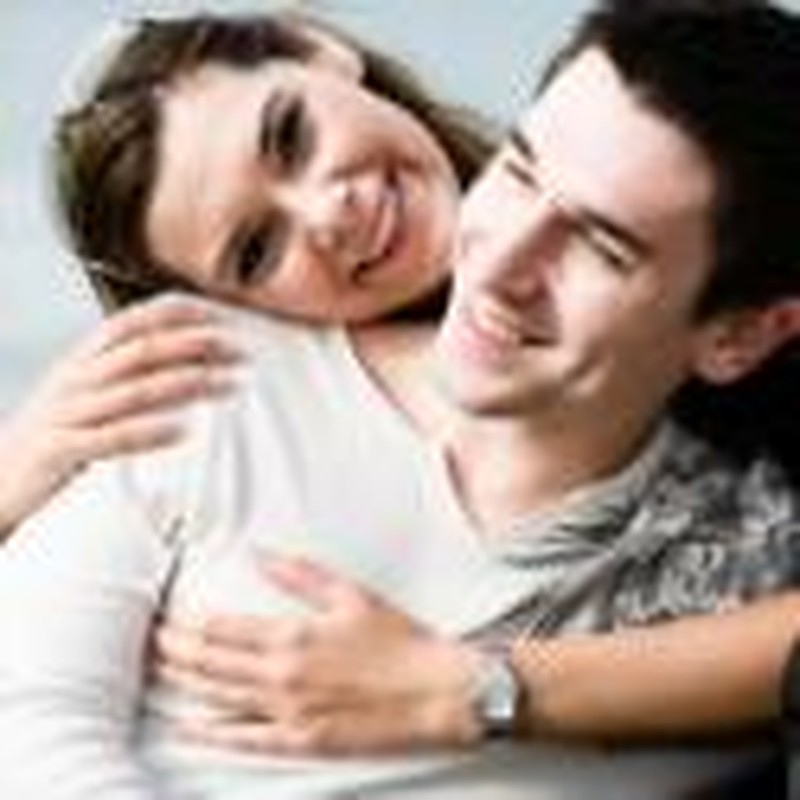 In 1986, when I was a sophomore at Stetson University, my parents and younger brother and sisters moved from our home in Orlando to become missionaries in Kenya. The Internet hadn't been invented yet and the mail delivery system in Africa was infrequent and unreliable, to say the least. With calls costing $1 per minute, my older sister, Pat, and I didn't have much communication with my family. I was living in DeLand, Florida, with my precious Grandma Weiss, and commuted almost an hour each way to go to a dynamic church in Orlando.
Separated by an ocean from most of my family, my pastor's family "adopted" me. David and Caron Loveless have been vital mentors in my life and always made sure that I had a home during the holidays or whenever. Over the years, you can imagine the amount of teasing their family has received about their last name, Loveless. That name definitely doesn't do their family justice. Love was and is a constant in their home. I learned volumes about true love by hearing David and Caron vulnerably share about their marriage mistakes and successes. And I always looked forward to baby-sitting their three boys, Josh, Jon and Joe, as they were growing up.
Early on in our friendship, I asked Caron how I could pray for her. She said, "LeAnn, please pray for my children. David and I are praying that our boys will grow up to be mighty men of God, and we're praying for their future spouses too."
That really impressed me, because Joseph, their youngest, was still in diapers, and Josh, their oldest son, was just in his early years of elementary school. So I joined with Caron and faithfully prayed for their boys and their future spouses.
In 1999, after years of praying, I was so excited when Caron told me after a dinner at Disney World with our publisher that Josh was about to get engaged to Rebecca Lujan. Rebecca has a smile that radiates God's love, and compassionate brown eyes. She's beautiful inside and out. Rebecca had started working with Josh at our church's youth ministry in 1997, with a small group of just eight teens. She's known for passionately serving others.
October 15, 1999, was a thrilling time of seeing the culmination of our prayers as Josh and Rebecca were married. During the ceremony, Caron, a gifted author, read a special piece she had written for them. We shared tears of joy as we celebrated their union.
Shortly after their marriage, their youth ministry exploded to number several hundred young people. Seeing changed lives and rapid growth thrilled them as a couple. Rebecca could have been selfish and focused on her needs as a newlywed and the time she didn't have alone with Josh. Instead she focused on her husband's needs. She worried that Josh was on a course to exhaustion and burnout. He didn't have time to do the things that refreshed him anymore. While he enjoyed what he did, his schedule was constantly overbooked.
Being creative, Rebecca leaped into action. She looked ahead at Josh's schedule and picked March 22 to surprise her husband. Next, she called all of the people scheduled to meet with him on that upcoming date to see if it was possible to reschedule. They each gracefully agreed as Rebecca shared her idea. During the next several days she quietly worked out the details of her surprise love gift to her husband.
On the morning of March 22, Rebecca turned back Josh's alarm clock so that he could sleep in. He woke up thinking that he had another nonstop day of meetings. Instead, Rebecca surprised him with breakfast in bed. On the tray with his breakfast was a card that described her love for him and what a good husband he was.
"What's this for?" Josh asked.
"Well, today's a special day. It's Husband Day. Today I've planned a surprise day to refresh you," Rebecca playfully announced.
"Sweetheart, as much as I'd love to stay here and spend time with my beautiful bride, you've seen my schedule, and you know that I have to be at meetings all day and late into the night," Josh reminded.
"Don't worry, your schedule has already been cleared for the whole day. Now today is all about you and the things you like to do but don't take the time to do anymore."
After breakfast in bed, they got dressed and headed for the golf course. Rebecca had reserved tee times for them as a couple. Josh was great at golf but didn't get to play much anymore because of his schedule. And Rebecca was a horrible novice. So playing all 18 holes together took a lot of extra time. They laughed together as Rebecca made her own pars--especially when Rebecca noted, "Hmmm, this looks like a par 13 hole." But they had a great time together despite the mismatch in athletic skills.
Throughout the day, Rebecca handed Josh a new Hallmark card with a personalized message of love every couple of hours.
Next, they headed for Barnes & Noble bookstore. Rebecca knew that Josh enjoyed reading but he hadn't had time to read a book for pleasure in months.
After reading for a while, they went to a salon for another one of his favorites—to get his hair cut and styled. Rebecca loved teasing him because it's kind of a "girlie" thing to love. But Josh was manly enough to admit it.
Then Rebecca took Josh out to eat at a new restaurant they'd never been to before. They both enjoyed dining out and trying new things together.
Finally, Rebecca was ready to present the grand finale. Sports had been a big pastime for the Loveless family. But until she started dating Josh, Rebecca had had very little exposure to sports herself. Going to a Dallas Cowboys football game, Josh's all-time favorite team, wasn't an option. But Rebecca had secured two tickets to the Orlando Magic basketball game. She even spent time reading up about basketball so she could surprise her husband and intelligently interact with him at the game. The tickets were in the nosebleed section, but they both enjoyed watching the games as a couple as Rebecca screamed and cheered. They even bought peanuts and threw them on the ground for fun.
Josh was totally blown away. He had been operating at such an overdrive pace that he didn't realize how much he needed that time of refreshment until Rebecca creatively helped him take a long-overdue break. Shortly after Rebecca's extraordinary and thoughtful gift to Josh, Josh's dad became sick after the Saturday night church service. By Sunday morning, it was obvious that David still wasn't in any condition to preach at our large Sunday services. With only a couple of hours of preparation, Josh did a phenomenal job substituting for his dad. As one of the illustrations, Josh shared the story of how Rebecca's love and thoughtfulness of Husband Day had reenergized him for all that God has called him to be.
Husband Day is an annual event every March 22 in the Loveless home. In fact Josh looks forward to Husband Day more than to his birthday, Christmas and anniversary combined! Each year Rebecca plans new things. One year, Rebecca surprised him by waking him up early one morning with a Husband Weekend in New York City! Other favorites have been a Cubs baseball game in Chicago, couples' massages at the Ritz and studio time for him to professionally write and record music.
One of the great challenges of Husband Day is that Rebecca always pays for Husband Day with cash she's saved in creative ways. She tries to find ways to save money without Josh knowing about it. She literally spends less at the grocery store and skips eating lunch out with friends and stashes the cash in a hiding place throughout the year. But Rebecca told me that it feels great to give Josh this gift each year, knowing that he doesn't need to worry about the finances.
It's easy to think of "love" as a noun. But authentic love goes beyond mere words; it's an action verb. True love looks for needs and selflessly steps in to fill the gaps without being asked, no matter what day of the year it is. Isn't it more meaningful when we give our love freely throughout the year, instead of waiting for one day when we're "expected" to be romantic? It doesn't have to be something big. You can put legs to your love through simple things like creating a date night with activities that aren't your favorite but you know your loved one enjoys; giving him a massage when he comes home from work stressed; pitching in to do one of his most hated chores and leaving a love note instead; or by surprising your love with a romantic picnic and a heartfelt note, noting everything you appreciate about him.
Try it, you'll find that a little love creatively sprinkled throughout the week can go a long way toward spicing up your relationship and keeping the romance alive. Now that I'm a newlywed, I'm looking forward to surprising Rick with Husband Day, but I'm going to make it a floating holiday so he never knows when it's coming.
Love Note
When a husband and wife both want their partner to receive life's best before they do, you have a marriage that's going to exceed every wedding day dream. Their love not only lasts; it continually grows. —Gary Smalley
The measure of love is how much it gives. —J. I. Packer
You will find as you look back upon your life that the moments when you have really lived are the moments when you have done things in the spirit of love. —Henry Drummond
We cannot all do great things, but we can do small things with great love. —Mother Teresa of Calcutta
Love and kindness are never wasted. They always make a difference. They bless the one who receives them, and they bless you, the giver. —Barbara de Angelis
The great doing of little things makes the great life. —Eugenia Price
Every time we love, every time we give, it's Christmas. —Dale Evans
Originally posted January 31, 2009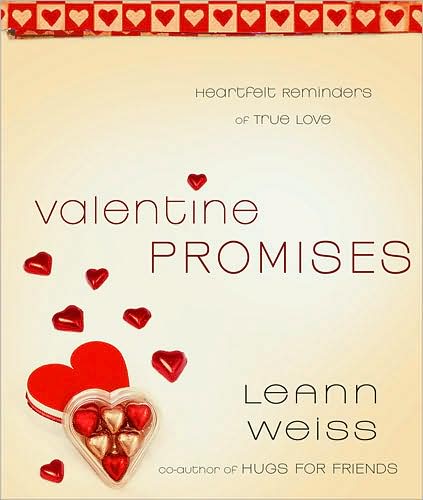 Taken from Valentine Promises by LeAnn Weiss. (c) 2008 by LeAnn Weiss. Used by permission of Regal Books.
LeAnn Weiss is a bestselling inspirational author and speaker and a political consultant. She has authored or coauthored more than 50 books and is best known for her personalized paraphrased Scriptures, which are featured in the popular Hugs series. LeAnn also serves as president of Encouragement Company, which she founded in 1994. LeAnn lives in New Mexico with her family and many pets.