How to Use Conflict to Strengthen Your Marriage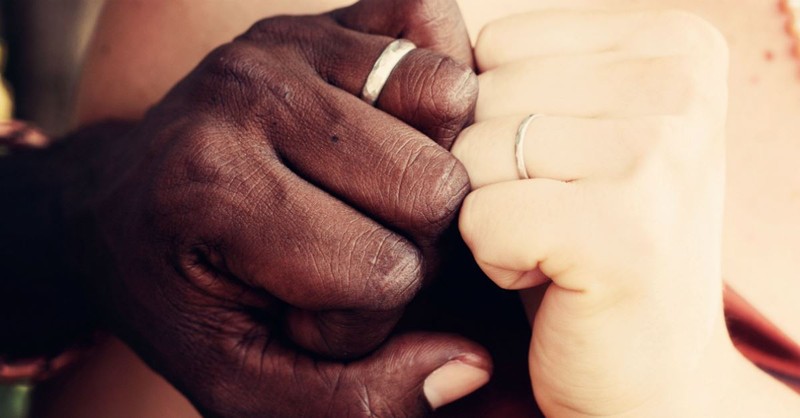 I was a fresh-faced 24-year-old when I said "I do." I didn't really think much about it. I knew I loved my wife-to-be and that's all that mattered. I was so focused on the sunshine, it didn't really cross my mind that we'd ever encounter any rain.
Now, nearly 15 years later, we've experienced a few things and we've had some conflicts along the way. I've learned a lot about myself, and my spouse.
As a result, we are now both better equipped to handle the disagreements that arise in the course of a marriage.
The truth is, every relationship will run into conflict. Some couples fight frequently. Others not as much. But, all couples have disagreements. Jesus told us that we will face conflict in this world.
"I have said these things to you, that in me you may have peace. In the world you will have tribulation. But take heart; I have overcome the world." (John 16:33). It's not the frequency of your conflicts that matters as much as how you handle it.
To have a stronger marriage, you have to know how to productively handle conflict with your spouse. It's coming, whether you are ready or not. Conflicts can tear you apart, or they can ultimately bring you closer together. The decision is yours.
Since you know another conflict is coming at some point, there are a few things we can think about now to be ready.
1. Recognize Your and Your Spouse's Communication Style
Experts say there are four main communication styles: passive, aggressive, passive-aggressive and assertive.
Passive communicators usually yield to others and avoid expressing their own opinions. On the other hand, aggressive communicators are intimidating and loud, often dominating the conversation and not listening to others.
Passive-aggressive communicators appear passive on the surface, but are often resentful and act out in indirect ways. Representing the fourth style, assertive communicators are believed to be the most effective. They express their own ideas, but also listen to others. We should all strive to be assertive communicators.
Unfortunately, I've acted in ways in the past that fall into several of these categories. It's important to recognize your own communication style, because you can then be intentional about your actions and try to overcome your own challenges.
In the same way, if you understand your spouse's style, you can adjust during a conflict in a way that encourages a more productive conversation.
2. Take Time to Communicate
There's another style of communication, and it's when we don't communicate at all.
Dr. John Gottman, a marriage expert who has researched marriage stability for more than 40 years, calls it "stonewalling." It's when a person totally refuses to consider another perspective or talk about the issue at all.
I'm sure you've been in an argument with a person before and seen this in action. The person completely shuts down and ignores the other party, perhaps even leaving the room, hanging up the phone or slamming the door.
These are not harmless actions of someone who let their emotions get the best of them. Dr. Gottman considers stonewalling to be one of the most harmful behaviors to marriage. According to his research, stonewalling is one of the main behaviors that predicts divorce.
In other words, stonewalling is bad.
Shutting down is never the answer to solving a problem. Sure, you may need a moment to gather your thoughts or to calm down if you're angry. But, in a healthy marriage, you should always take time to communicate with each other.
Men, this is a big problem for us. Some of us just don't like talking about our feelings, or we get defensive when our wives want to talk about theirs.
If we want to strengthen our marriage, we need to fight against our personal tendency and put in the work to communicate with our spouse.
3. Use Conflict for Good
There's a reason we need to strive to face conflict head on and not avoid it. It's because conflict makes us better. You've heard it said "No pain, no gain?" Well, in a way that's biblical.
Romans 5:3-4 reminds us to "glory in our sufferings, because we know that suffering produces perseverance; perseverance, character; and character, hope."
And, in John 15, Jesus talks about in walking with Him daily, we are being pruned. "Every branch in me that does not bear fruit he takes away, and every branch that does bear fruit he prunes, that it may bear more fruit" (John 15:2).
This pruning--while painful--is helping us to grow, filling us with joy (verse 11) and bring glory to God (verse 8).
If we believe that all things work together good (Romans 8:28), it's easy to see that we should approach our marital conflicts with the attitude of them being an opportunity to learn and grow.
Couples therapist and relationship expert Irina Baechle writes:
"Conflicts allow you to explore your deepest emotions and to talk about them with your partner. If you constantly avoid reflecting on your feelings, you will inescapably become emotionally distant and detached. Furthermore, conflicts can help you get to know each other's personality better. Better understanding of one another will allow you to adapt to each other's communication style and personality and cherish your differences.
Arguments can also boost your empathy, allowing you to understand your partner's perspective, to "put yourself in their shoes" and experience their feelings. In addition, conflicts enhance honesty. They enable you to be vulnerable and tell your partner what you think or how you feel honestly and openly."
When we face conflicts in our marriage, we have the opportunity to come out on the other side stronger. If a conflict allows me to see something in myself that I didn't see before, I shouldn't shy away from it. I should be ready to meet the challenge head on.
Related Resource: Listen to our new, FREE podcast on marriage: Team Us. The best marriages have a teamwork mentality. Find practical, realistic ideas for strengthening your marriage. Listen to an episode here, and then head over to LifeAudio.com to check out all of our episodes:
---
Brent Rinehart is a public relations practitioner and freelance writer. He blogs about the amazing things parenting teaches us about life, work, faith and more at www.apparentstuff.com. You can also follow him on Twitter.
Photo Credit: ©Unsplash/Desiree Fawn