Learning to Love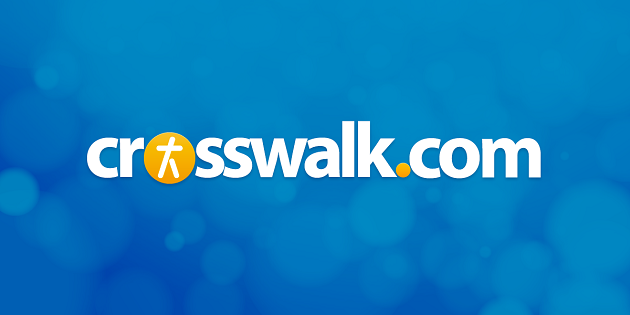 "If I have not love, I am nothing," Paul wrote in 1 Corinthians 13:2. Jesus said that the second greatest commandment, after loving God, is loving people. Indeed, if we "live a life of love" as God desires (Ephesians 5:2), we will naturally obey most of His other commands.
To build better relationships, we need first and foremost to become better "lovers." In the following article entitled "How Do You Love?" by J. Oswald Sanders (excerpted from Issue 2), the author discusses a familiar Bible passage that gives us a picture of the "life of love" to which we are called.
We will be examining this article in both sessions one and two. As you work through this study and the ones that follow, you may find it works best to read the article once without stopping to answer the questions. Underline any portions that stand out to you. Then read the article a second time, responding to the questions and exercises as you go.
In the space below, write the names of several people whom you'd like to love better. They can be people close to you or people you find difficult to love. Keep them in mind as you read the article and answer the questions.
The Love Chapter
Many years ago my wife and I decided to read 1 Corinthians 13 every day for a month. Every night when we went to bed we would either read it individually or recite it together.
After a week, the beauty of the chapter gripped us more than ever. But after the second week, reading it was getting decidedly awkward. And by the end of the third week, I was quite sure it was not a very beautiful chapter. For I would find myself during the day with attitudes in which love was absent, and immediately this chapter would speak to me, challenging my life on many counts.
The qualities of love attributed therein are a picture of the Lord Jesus. Everything said here was exactly true of Him. Jesus was patient. He was always kind. He was never jealous, never boastful,
never arrogant or rude. Jesus never insisted on His own way. He was not irritable. He was not resentful. He never rejoiced at anything wrong; He always rejoiced in what was right. Jesus bore all things, believed all things, hoped all things, endured all things.
Jesus never failed.
But let me put it another way, and see if you can follow: I am always patient and kind. I'm never jealous. I never boast. I'm never proud. I'm never rude. I never insist on having my own way. I'm never irritable. I'm never resentful. I never rejoice in anything wrong, and I always rejoice in what is right. I bear all things, I believe all things, I hope all things, I endure all things. I never fail.
Quite a difference, isn't there?
The word love as it is used today in literature and movies and on television is being sadly debased. Its connections are mostly with the romantic and the erotic. But in the Bible we see love as the sacrificial, self-imparting quality of God's nature. Did God so love the world that He felt a warm glow in His heart? No, God so loved the world that He plucked out His heart and gave His only Son. That's the kind of love spoken of in 1 Corinthians 13.
2. Choose and read one of the following chapters from the Gospels: Matthew 9, Mark 10, Luke 7, or John 14. In the space below, write down all that you observe from this chapter about the way Jesus loved people.
3. What is it about Jesus' love that stands out to you the most?
4. a. Read 1 John 4:7-12,16-17,19-21, printed below. Underline all the statements that indicate why it is important that we love one another.
Dear friends, let us love one another, for love comes from God. Everyone who loves has been born of God and knows God. Whoever does not love does not know God, because God is love. This is how God showed his love among us: He sent his one and only Son into the world that we might live through him. This is love: not that we loved God, but that he loved us and sent his Son as an atoning sacrifice for our sins.
Dear friends, since God so loved us, we also ought to love one another. No one has ever seen God; but if we love one another, God lives in us and his love is made complete in us. . . .
God is love. Whoever lives in love lives in God, and God in him. In this way, love is made complete among us so that we will have confidence on the day of judgment, because in this world we are like him. . . .
We love because he first loved us. If anyone says, "I love God," yet hates his brother, he is a liar. For anyone who does not love his brother, whom he has seen, cannot love God, whom he has not seen. And he has given us this command: Whoever loves God must also love his brother.
b. From this passage in 1 John, summarize why it is so important to God that we love the people around us.
The Supremacy of Love
In the first three verses of 1 Corinthians 13, Paul showed the supremacy of love over other things. Love has supremacy over spiritual gifts. Paul said he could have ecstatic utterances and wonderful rhetoric, but if he had not love he was like the noisy gong they could hear sounding in the heathen temples. A spiritual gift is of value only as it is prompted by and exercised in love.
Paul said love has supremacy over intellectual powers. He said if he had prophetic powers and understood all mysteries and all knowledge, and if he had all faith so as to remove mountains, but
had not love, he was nothing.
He went further. Love has supremacy over material sacrifice. You can dole out all your goods to feed the poor until you have nothing left. Yet all the money you've given isn't entered to your credit in heaven unless your giving is motivated by love.
These absolutes stated by Paul are devastating. If you or I had written that second verse, we would have said, "If you have prophetic powers, if you understand all mysteries and all knowledge, if you have all faith, and yet you don't have love, you won't be nearly as effective as you otherwise would be." But Paul said you can know your Bible backwards and forwards, yet without love you are nothing. You can have the kind of faith that gets wonderful answers to
prayer, but if you don't have love you are a spiritual nobody.
Paul wasn't trying to denigrate spiritual gifts or knowledge or having the faith that moves mountains. But he said all these things must be motivated by love or they are spiritually barren.
DJ
5. How do you react to Paul's statement that spiritual gifts, knowledge, mountain-moving faith, sacrificial giving, and even dying for your faith amount to nothing if you are not a loving person?
The Look of Love
First Corinthians 13:4-8 contains a personified list of love's qualities. The first is patience. People are not always easy to be patient with, are they? But love is capable of great self-restraint. Peter came to the Lord one day, perhaps after the other apostles had been giving Peter a rough time. He said, "Lord, how often should my brethren sin against me, and I forgive them? Seven times?"
I suppose he thought he'd made a great concession to forgive them seven times, but what did the Lord answer? Yes, Peter, that's wonderful to forgive them seven times, but I suggest that you try seventy times seven, and then come and see Me again. Seventy times seven!
How patient am I? How many times do I forgive someone who does something wrong? How many times do I get impatient with my children? Love is patient—and when I am impatient, it's because there's a shortage of love.
6. With whom are you most likely to get impatient? Check all that apply.
____ Your children
____ Your spouse
____ Other family members
____ People to whom you are ministering
____ Inconsiderate people
____ People who do things slowly
____ People who repeatedly make mistakes
____ Other (describe):
7. How do you generally treat people when you are impatient?
8. Think of a person or situation that often tries your patience. How could having a loving attitude give you the ability to be more patient with this person or situation?
Love is kind. A kind person is someone who is always looking out for opportunities to do something good for others. In Acts 10:38, Peter spoke about the Lord Jesus being anointed "with the Holy Spirit and power." What was the effect of this anointing? Does the passage say Jesus went about preaching wonderful sermons and doing great miracles? No, it says, "He went around doing good"(emphasis added). He looked for opportunities to help people.
Kindness is putting yourself at the disposal of other people, forgetting and losing yourself in their interests, trying to help them and make them happy. Love is just like that.
9. Describe a time when you observed someone showing kindness, either in word or in deed.

10. Why is kindness a sign of love?


11. Read 1 Thessalonians 5:15 and 2 Timothy 2:24. In what kinds of situations does Paul tell us to be kind?
12. Is there anyone with whom you are currently having a conflict or who has recently hurt you? If so, what would it look like to show kindness to that person?
13. Read Jeremiah 9:24. How does God respond when we show kindness to others?
Love is never jealous, never envious. Love never envies someone who is more gifted, more attractive, or more successful, someone who is richer or owns more, or who is more clever. Isn't it part of our nature to say, "I wish I had that"? Doesn't our culture play upon this covetous streak in us and make us envy what others have, so that we want something better all the time? But love is content with what it has. Love is content with what God has given, in personality or possessions or in anything else.
I think of John the Baptist as one of the most remarkable examples of a man without jealousy. He had been the center of the Jewish nation's attention. He went out to the desert and the crowds followed him there from every direction. Then Jesus came on the scene, and John found his followers leaving him and going after Jesus. He found his congregation going to the church around the corner, so to speak.
What was John's reaction? He said, "My joy is fulfilled. I love to hear the Bridegroom's voice and I'm listening to it now. He must increase and I must decrease." Love is not jealous.
14. In which of the following areas are you most easily tempted to envy others? Check any that apply.
____ Possessions
____ Looks
____ Career
____ Spouse
____ Talents
____ Relationships
____ Self-confidence
____ Children's achievements
____Other (describe):
15. Why is envy inconsistent with love?
16. Read Romans 12:15. What did Paul say our attitude is to be when good things happen to others?

17. Consider the following qualities of love described thus far in the article. Put a star by the one you feel is strongest in your life. Place a check mark next to the area in which you'd most like to grow.
____ Patient
____ Kind
____ Never jealous
18. What do you feel God has been saying to you through this study about the way you love?
19. Choose one of the people you listed in question one at the beginning of this session. What changes could you make this week in order to love that person better?
Parting Thought
If love is the greatest command, then unloving, selfish, or hateful acts would be among the greatest of sins.
—Anne L. Meskey, "What's the Big Deal About Love?" Issue 79

---
Copied from Building Better Relationships, by Susan Nikaido, © 2000. Used by permission of NavPress, www.navpress.com. All rights reserved.