3 Relationship Prayers for Couples to Pray Together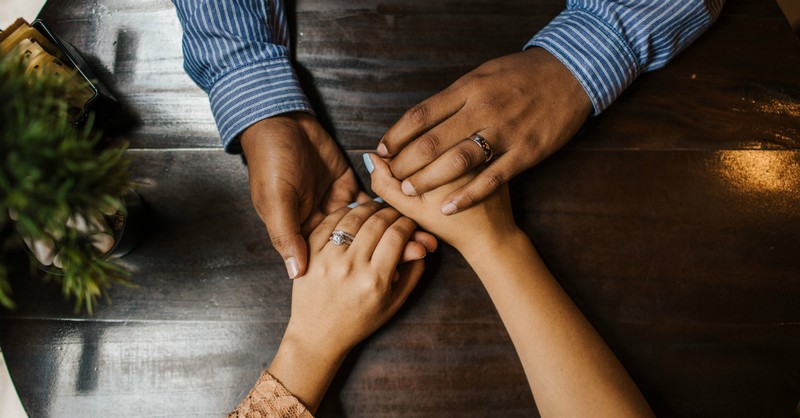 Praying together is a vital way to keep your romantic relationship strong, since prayer connects you and your partner with the source of all love: God. But in the stress of day-to-day life, it can be difficult to think of inspiring ways to pray as a couple. These relationship prayers for couples can help you and your husband, wife, boyfriend, or girlfriend communicate with God in fresh ways together and experience wonder as you do.
How to Pray Together as a Couple
While it's important to pray separately since you and your partner each have your own relationship with God, it's also vital to devote some time regularly to praying together. Try to make prayer together as a couple a habit in both of your schedules. Choose times and places that work well for both of you – when neither of you is unnecessarily distracted or overly tired. Set goals that are reasonable for you both to achieve. For example, you may commit to praying only for 5 or 10 minutes together, with a frequency of once per week, in a quiet place that's easy to reach (such as your bedroom or your yard). Try your new habit out, and adjust the times and places as you need to, but just make sure that you stick with some sort of couples' prayer plan that works well for you both.
Keep in mind that prayer is meant to be an opportunity, not an obligation. Prayer is a wonderful opportunity to communicate with your Creator. As I write in my book Wake Up to Wonder, when you look forward to experiencing wonder when you pray, you'll enjoy the process of praying and will be inspired to pray regularly. Get excited about the awe-inspiring moments you and your partner can share while communicating with God together! Work together to develop prayer habits you enjoy, so you'll both be motivated to keep meeting with God and each other.
Be careful to keep your prayer time together positive and graceful. Don't use your prayers to complain about each other to God, or to argue about conflicts in prayer. Refrain from self-righteous prayers that blame each other or ask God to change each other. You can pray about issues with your partner in your private times with God. But using couples' prayer to express negative thoughts and emotions can alienate your partner and erode trust in your relationship. If you want your partner to remain motivated to pray with you, choose love and respect when you pray together.
3 Relationship Prayers for Couples
Use these relationship prayers for couples to strengthen your bond both with each other and with God:
A prayer to manage stress well together: Jesus, our Prince of Peace, please send us the peace that only can give. Strengthen us day by day to manage the stress in our lives successfully. Remind us not to worry about stressful situations, but instead to pray about them and trust you to help us. Help us avoid reacting to stress by numbing ourselves, such as through alcohol, overeating, overworking, pornography, or other unhealthy ways to try to relieve stress. When we feel stressed, may we honestly share our feelings with you and each other, and ask for the help we need. May we listen as least as much as we talk, so we can receive that help. In your holy name, amen.
A prayer to forgive and heal together: Our loving and wise heavenly Father, you know how much we're hurting from [describe the situations in which you both need forgiveness and healing]. Please help us see those situations from your perspective, so we can control our emotions rather than having them control us. In this fallen world, everyone makes mistakes, but because of your mercy, we can find forgiveness for our sins and healing for our hurts. Send us your mercy now, please, to help us. Empower us to apologize when we've hurt each other and grieved you. Show us how to forgive each other as you forgive us, so our relationship will stay free of bitterness. Guide on the healing journey we need to walk with you so we can keep growing together. Thank you, God. Amen.
A prayer to enjoy romance together: Wonderful God, the source of all love, please rejuvenate the romance in our relationship. Remind us of what first attracted us to each other. Give us a fresh dose of romantic love to spark excitement and wonder in our souls. Inspire us with fresh ideas to express our love for each other in ways that fulfill us both. Help us to look forward to new adventures together, and to plan new ways of nurturing our romance. Through our love for you, may we maintain a faithful and passionate love for each other. Thank you for loving us. Amen.

Photo Credit: ©GettyImages/digitalskillet
Bible Verses to Encourage Couples
The Bible features many verses that can encourage you and your partner. Here are some key verses you can read and meditate on as you seek God's wisdom for your romantic relationship:
Verses about love:
"Beloved, let us love one another, for love is from God, and whoever loves has been born of God and knows God. Anyone who does not love does not know God, because God is love." – 1 John 4:7-8
"So now faith, hope, and love abide, these three; but the greatest of these is love." – 1 Corinthians 13:13
"And above all these put on love, which binds everything together in perfect harmony." – Colossians 3:14
"Above all, keep loving one another earnestly, since love covers a multitude of sins." – 1 Peter 4:8
"There is no fear in love. But perfect love drives out fear, because fear has to do with punishment. The one who fears is not made perfect in love." - 1 John 4:18
"Love is patient, love is kind. It does not envy, it does not boast, it is not proud. It does not dishonor others, it is not self-seeking, it is not easily angered, it keeps no record of wrongs. Love does not delight in evil but rejoices with the truth. It always protects, always trusts, always hopes, always perseveres." – 1 Corinthians 13:4-7
"Let all that you do be done in love." – 1 Corinthians 16:14
Verses about marriage:
"Then the Lord God said, 'It is not good that the man should be alone; I will make him a helper fit for him.'" – Genesis 2:18
"But from the beginning of creation, 'God made them male and female.' 'Therefore a man shall leave his father and mother and hold fast to his wife, and the two shall become one flesh.' So they are no longer two but one flesh. What therefore God has joined together, let not man separate." – Mark 10:6-9
"Let marriage be held in honor among all, and let the marriage bed be undefiled, for God will judge the sexually immoral and adulterous." – Hebrews 13:4
"Submit to one another out of reverence for Christ." – Ephesians 5:21
"However, let each one of you love his wife as himself, and let the wife see that she respects her husband." – Ephesians 5:33
"Two are better than one, because they have a good return for their labor: If either of them falls down, one can help the other up. But pity anyone who falls and has no one to help them up. Also, if two lie down together, they will keep warm. But how can one keep warm alone? Though one may be overpowered, two can defend themselves. A cord of three strands is not quickly broken." – Ecclesiastes 4:9-12
No matter what you face in your lives together, you and your partner can pray these relationship prayers for couples to strengthen your bond. Communicating with God can help you celebrate during good times and find help and encouragement during bad times. God, the source of all love, is listening to your prayers and ready to answer in ways that inspire you both with awe.
Photo Credit: ©Pexels/Luis Quintero
---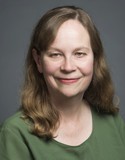 Whitney Hopler is the author of the Wake Up to Wonder book and the Wake Up to Wonder blog, which help people thrive through experiencing awe. She leads the communications work at George Mason University's Center for the Advancement of Well-Being. Whitney has served as a writer, editor, and website developer for leading media organizations, including Crosswalk.com, The Salvation Army USA's national publications, and Dotdash.com (where she produced a popular channel on angels and miracles). She has also written the young adult novel Dream Factory. Connect with Whitney on Twitter and Facebook.