3 Things Your Kids Will Remember about You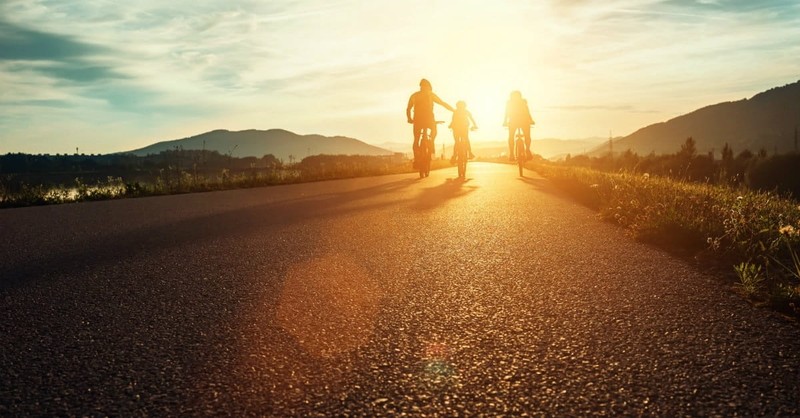 As you grow older, I think it's natural for your memory to fade. I find it increasingly hard to remember a lot of things from my childhood. But, certain things will always stick out. Playing outside in the summer and drinking from the water hose; family vacations to the beach or to see Atlanta Braves games; and Christmases spent enjoying the light displays and classic movies on TV – those are some of my favorite memories. 
I also remember going to church regularly, seeing my parents read their Bibles, and having my dad explain the Gospel to me at a young age and lead me to a relationship with Christ. I grew up understanding the importance of faith at an early age because of my parents. 
Now that I'm raising kids of my own, I often think about memories – both making them and preserving them. I think about the things I remember about my childhood, and I wonder what my children will remember about theirs. We have important roles as parents, and we will have a tremendous impact on our children, one way or another. They will remember certain things about us. To that end, there are three things I believe our children are sure to remember about us: what we say, what we do, and how we make them feel.
What We Say 
The words we use and how we use them matter. The Bible says "Train up a child in the way he should go; even when he is old he will not depart from it" (Proverbs 22:6). It's impossible to "train up" a child without using words – and using the right words. 
Our children are listening, despite the fact that daily frustrations can sometimes make it seem like they aren't. Having young children, I have to repeat myself constantly about routine tasks. Many days, it seems like they don't hear a thing I'm saying. But, in the grand scheme, I have to understand that the important conversations I have with my children are building their memory bank for when they are older.
What We Do 
"Actions speak louder than words." "Talk is cheap." There are countless phrases, all meaning the same thing. It's not just what we say, it's what we do. When it comes to our faith, we know this to be true. After all, faith without works "is dead" (James 2:17). Jesus taught frequently about living out what's in our heart, not just talking about it. 
As parents, we can't have a "do as I say, not as I do" mindset. Our actions and words must be in total agreement. If they are not, our words are empty, and our actions scarring. What we do has a lasting impact on our kids. 
How We Make Them Feel 
Maya Angelou once said, "I've learned that people will forget what you said, people will forget what you did, but people will never forget how you made them feel." In a way, this is true. Even if the exact words you say slip from a child's memory, or if they are unable to recall the precise things you've done, it's unlikely they'll forget how those words and actions made them feel. 
There's nothing more rewarding as a parent than to see joy on your child's face. On the flip side, it's pretty devastating to see them experience hurt or sadness. Emotions are powerful, and how you feel during key moments can become engrained in your memory. I remember how I felt the day I received my acceptance letter to college. I remember the nervousness and excitement before I proposed to my wife, and the joy after she said yes. I also remember how others made me feel at various times in my life – good or bad. 
As parents, our children are under our care for at least 18 years. That's a lot of time – about 6,570 days to be exact. Each day, we have the power to make our children feel something. We can make them feel loved, joyful, peaceful, protected and respected.
In the Hall of Faith chapter in the Bible (Hebrews 11), the writer has this to say about Abel: "And through his faith, though he died, he still speaks" (Hebrews 11:4, ESV). Our legacy matters. The things we say and do matter. How we make our children feel is important. 
We will leave a lasting impact on our children – that's a guarantee. It can either be positive or negative. With God's help, the words we've said, the things we've done and the way we've made our children feel will "still speak" long after we are gone.
A Prayer for Parents
Father, help us to live our lives in a way that speaks to our children long after they "leave the nest" and even after You've taken us home. Give us wisdom, guard our words and lead us in the paths we should go for the sake of our children and Your Kingdom. Amen.
Brent Rinehart is a public relations practitioner and freelance writer. He blogs about the amazing things parenting teaches us about life, work, faith and more at www.apparentstuff.com. You can also follow him on Twitter at @brentrinehart.
Photo courtesy: Thinkstockphotos.com
Publication date: March 27, 2017