Bless Your Children With Your Words
Dr. John Barnett

Discover the Book

2008

1 Feb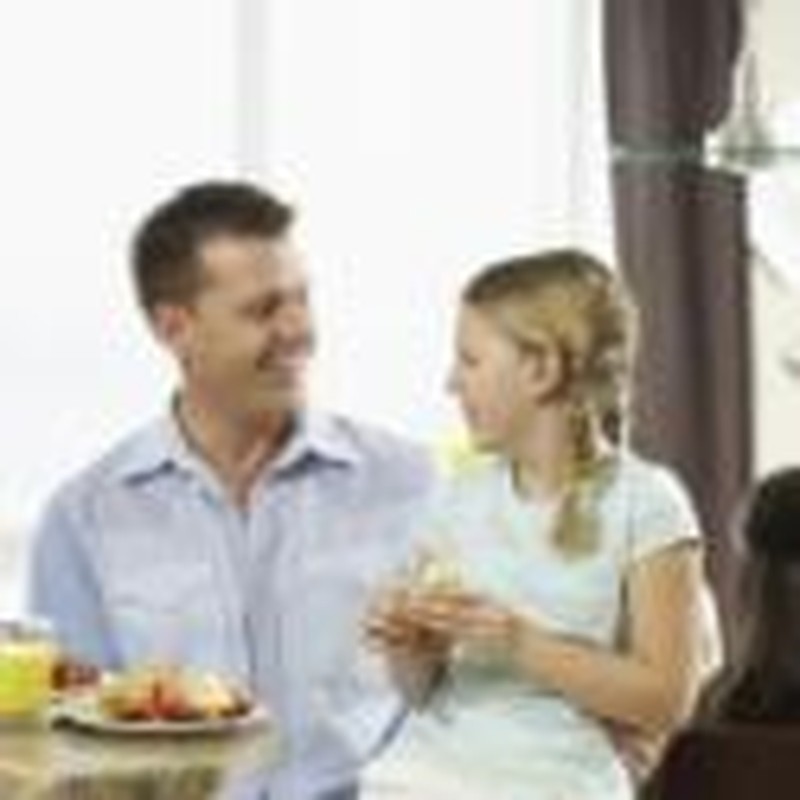 In the New Testament a "blessing" we offer to a loved one is basically a prayer of encouragement for them.

Blessing is a verb used 44 times in the New Testament that means: "to praise [your loved one], to celebrate [them] with praises [that] invoke [God's] blessings and consecrate [your loved one] with solemn prayers [that] ask God's blessing on [your loved one] to cause [them] to prosper, to make [them] happy, to bestow blessings [that they be] favored by God."

That is why Peter says to the church so strongly, watch out for how you "rain down" your words upon others.

Not returning evil for evil or reviling for reviling, but on the contrary blessing, knowing that you were called to this, that you may inherit a blessing. (1 Peter 3:9)

So Peter basically says those who love with Christ's power, "sow words of blessing and you will reap a harvest of blessing." What a powerful motivation to primarily use our words, mouths, and voices to bless others in Christ's Name!

And that is what we get from nearly every one of the 44 times the word "bless" is used in the New Testament (14 x in Luke). Here are some of the key verses:

Blessing often involves touching: "And He took them up in His arms, put His hands on them, and blessed them." (Mark 10:16)

Blessing often points to the future: "Then Simeon blessed them, and said to Mary His mother, 'Behold, this Child is destined for the fall and rising of many in Israel, and for a sign which will be spoken against.'" (Luke 2:34)

Blessing is usually hard but always very rewarding: "Bless those who curse you, and pray for those who spitefully use you." (Luke 6:28)

Lest we miss it, Paul repeats the habit of blessing as part of Christ's church's mandate: "Bless those who persecute you; bless and do not curse." (Romans 12:14)

There was a Spirit-prompted work of blessing in the early church services: "Otherwise, if you bless with the spirit, how will he who occupies the place of the uninformed say 'Amen' at your giving of thanks, since he does not understand what you say?" (1 Corinthians 14:16)

Heroes of the faith made it their last act like Christ's to stretch out their hands and bless those they loved: "By faith Isaac blessed Jacob and Esau concerning things to come.By faith Jacob, when he was dying, blessed each of the sons of Joseph, and worshiped, leaning on the top of his staff." (Hebrews 11: 20-21)

Why should we learn to share a blessing with our families? Because a blessing shared and the whole expression of love that it gives helps those we love know in a visible way that we love them. Blessing those we love is a memorable way they can remember feeling and hearing our love.

Do you ever remember your mother or father telling you out loud, in a clear and loving voice, that they loved you and admired some qualities they had seen in your life?

Those words just stay in our hearts for a lifetime. My own mom and dad often told me how much they saw the Lord's Hand in my life and what great things they believed God would do in my life—and my dad who is still alive continues saying that on a weekly basis! This type of love expressed is actually a reflection of what God taught in Old Testament blessings.

Old Testament Blessings

One of the key descriptions of how God wanted His people blessed comes from the instructions to the priests. In the Jewish community the priests were the public servants, they inspected for disease, they protected the food supply, housing, dealt with domestic issues, and of course represented the people to God. In the New Testament we are all in a real sense called like them to bless those around us.

"Speak to Aaron and his sons, saying, 'This is the way you shall bless the children of Israel. Say to them: 'The Lord bless you and keep you; The Lord make His face shine upon you, And be gracious to you; The Lord lift up His countenance upon you, And give you peace.'' So they shall put My name on the children of Israel, and I will bless them." (Numbers 6: 23-27, NKJV)

This idea of the blessing of the people was so woven into the fabric of the life of God's chosen people of promise, the Jews, that they began to make a specific verbal blessing time to be part of the private family Sabbath meal.

One of the most moving Shabbat (Jewish Sabbath) traditions is the blessing over the children given on Friday night. There are many variations on how the blessing is made. The most common custom has the father walks around the table, put his hands on each family members' head, and bless them.


Go back in your mind to where we started.

And He led them out as far as Bethany, and He lifted up His hands and blessed them. Now it came to pass, while He blessed them, that He was parted from them and carried up into heaven. And they worshiped Him, and returned to Jerusalem with great joy, and were continually in the temple praising and blessing God. Amen. (Luke 24: 50-53, NKJV)

Those men would never forget walking with Jesus for 3 ½ years, they would never forget Christ's death, burial, and resurrection; but what would be riveted in their minds? It would be that incredible moment of the last time they saw Him here on earth.

Their friend, their Savior, their most precious Lord of all left them in a most touching way.

Jesus lifted up His hands and gave them the most unforgettable expression of His personal love as He touched each of them with His blessing!

Think about that. Jesus was very careful about what He did as He left His disciples, and the picture they would have deeply etched in their minds is Christ's loving, prayerful blessing raining down upon them as He was lifted upward and out of sight.

They felt His love. Those words of blessing raining down upon them must have been remembered over and over in the days ahead.

Words have such power for good or evil. What kind of words do you "rain down" upon those you are speaking to? And what are those who listen to your words remembering?

Do they feel your love?

For more from Discover the Book Ministries, please visit discoverthebook.org.