Children Are Eating the Fat of Our Land
Janice Shaw Crouse

Beverly LaHaye Institute

2008

10 Sep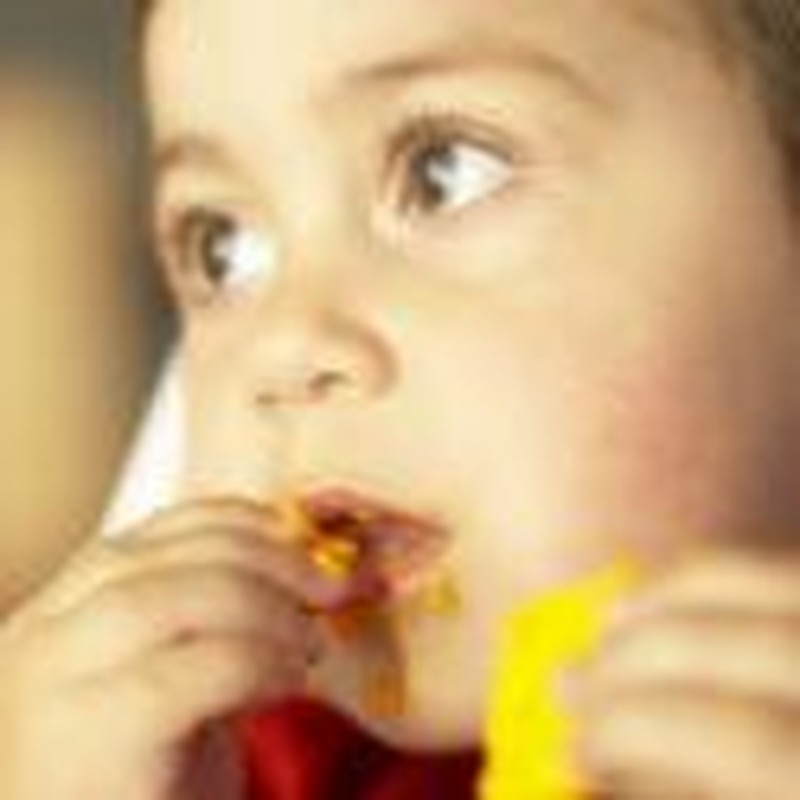 Lately, there has been a lot of talk about childhood obesity. As facts are accumulating, concern is mounting. The tipping point came with the realization that in the past three decades the rate of American children who are either overweight or obese increased by 300 percent - the obesity rate for preschoolers and teens tripled and, for elementary school kids, the obesity rate quadrupled.
No wonder. While children are consuming more "empty" calories, they are getting less exercise. In many communities, children cannot walk or ride bicycles to schools. Many schools have eliminated recess and physical education from the school day. At home, the children are watching more television and playing video games for longer and longer times during the day. Twenty-six percent of American youth watch four or more hours of television a day.
Numerous experts in the fields of pediatrics and public health have identified advertising, especially television advertising, as one of the "most pernicious" factors driving the alarming increases in childhood obesity. Sadly, half of all advertising time on children's shows is food advertising. The Advertising Coalition reports that $10 to $15 billion is spent annually on food advertising targeting children - over $3 billion a year on fast food advertising alone.
There is no question that the nation's children are profoundly influenced by the extent and type of this advertising and that it represents a significant public health threat to children. Some advertisers are taking steps to counter the avalanche of television advertising for unhealthy foods. While these actions are laudable, they are not entirely voluntary; some lawsuits are threatened by advocacy groups, and pressure is mounting from the FCC, Congress and the public.
Recently, ten of the largest food and beverage companies, including McDonald's, General Mills and Kellogg's, promised that half of their advertising directed to children would promote healthier food and encourage more active lifestyles. Kraft foods promised to conform their advertising to good nutritional standards. The Kellogg Company announced that it would phase out advertising its products to children under 12 unless the foods meet specific nutrition guidelines for calories, sugar, fat and sodium.
One of the sticking points of advertising in children's programming is having program characters and hosts featured in commercials that run during the program in which they appear. Another is the practice of having cartoon characters featured in commercials during a children's program. Kellogg promised to stop using licensed characters and branded toys to promote its foods unless they meet the nutritional guidelines.
Some broadcasters (Disney, for example) are incorporating healthier messages into their children's programming. Such actions are necessary to turn around the onslaught of advertising of products that provide poor nutrition to children. To date, however, these efforts are falling short of what is needed to have enough educational and informational broadcasting to help children. Nor are those efforts enough to limit the overwhelming amount of advertising that potentially harms children.
In another symbolic action, Nickelodeon has joined with the Boys and Girls Clubs of America and the Alliance for a Healthier Generation over the past four years to sponsor a "Let's Just Play" campaign. In addition to public service announcements and more than 3,000 local events, Nickelodeon went dark from noon to 3 p.m. to encourage kids to go outside and play. They also committed more than $30 million and 10 percent of its airtime to promoting health and wellness messaging.
There are reports that food companies are getting around the restrictions on television advertising by going to the Internet, where the marketing of junk food is unregulated. The Kaiser Family Foundation contends that 85 percent of businesses advertising to children on television also had interactive websites for children promoting their branded products. In a three-month monitoring project, over 12 million children visited websites promoting food and beverage products.
Certainly, any solution to childhood obesity must include reforming the nation's sedentary lifestyle and "screen time activities" (including computers and video games). The American Academy of Pediatrics recommends that children watch no more than two hours of television or computer screens per day.
Further, experts reveal that a child's taste for protein-rich foods, like meat and fish, is inherited, but vegetables and desserts are acquired tastes that can be influenced. They encourage parents to offer a variety of vegetables and healthy foods, like fruit, for dessert. Parents are advised to focus on healthy eating and an active lifestyle rather than on a child's weight control. By eating healthy meals, children will have the energy necessary for physical activity, sports and learning.
---
Dr. Janice Shaw Crouse is a Senior Fellow of Concerned Women for America's Beverly LaHaye Institute. She writes about contemporary issues that affect women, family, religion and culture in her regular column "Dot.Commentary."