Courting Danger Online: Teenagers and the Internet
R. Albert Mohler, Jr.

President, The Southern Baptist Theological Seminary

2006

8 Feb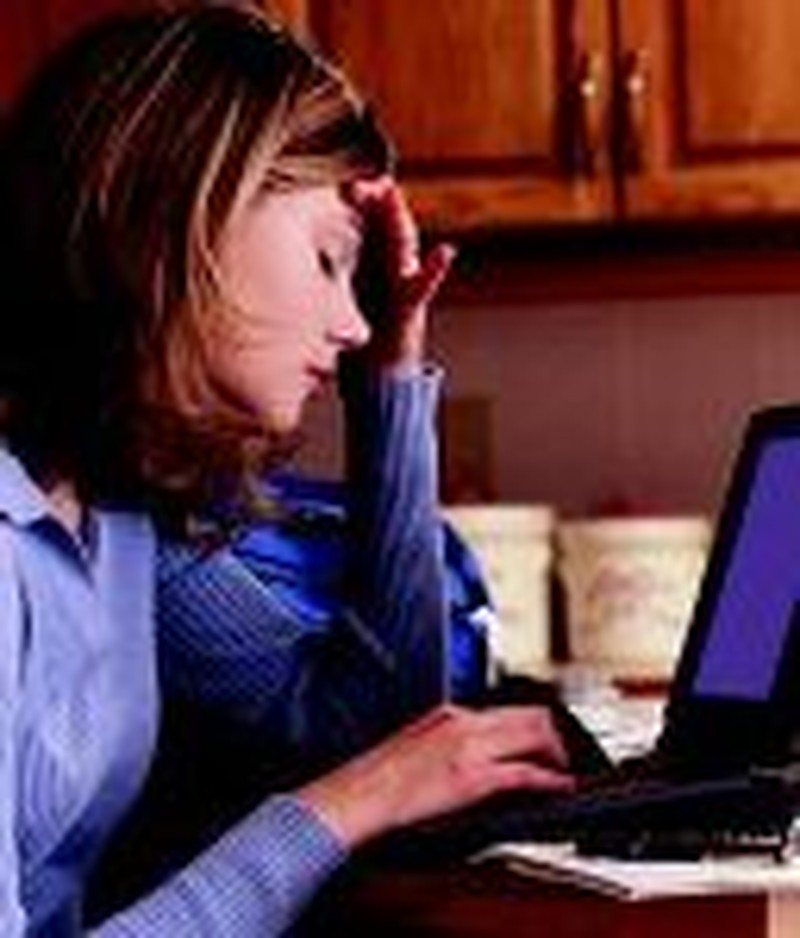 As Janet Kornblum of USA Today remarks, America's teenagers are growing up "with a mouse in one hand and a remote control in the other." The generation Microsoft founder Bill Gates calls "Generation E" has never known a time when information was not instantly accessible on the internet, or when communication was not available at warp speed through instant-messaging, e-mail, and Internet websites.
Make no mistake -- teenagers are wired and highly active online. According to the Teenage Life Online report released by The Pew Internet and American Life Project, over seventeen million teenagers use the Internet. According to the report, that represents 73 percent of all teenagers. "Teenagers' use of the Internet plays a major role in their relationships with their friends, their families, and their schools," the report explains.
All this leads to new opportunities, and to new dangers. One of the latest challenges faced by parents is the development of teenage blogging. Taking advantage of Internet websites such as MySpace, Facebook, and Xanga, many teenagers and college students are creating personal blogs, which are essentially online diaries accessible to the public. As Kornblum explains, these teenagers "now pour out their hearts, minds, and angst in personal online diaries."
She also describes the problem this way: "And anyone with a connection--including would-be predators--can have a front-row view of this once-secretive teenage passion play."
Kornblum is correct. Teenagers are using blogs in unprecedented numbers. What was once communicated through phone conversations is now handled by instant-messaging. The content once secreted in the pages of hand-written diaries is now out for public consumption, and often with intimate details and personal information.
Paul Saffo of the Institute for the Future in Menlo Park, California explains, "This is the new way kids interact. Fifty years ago, they borrowed their parents' phones or made their own phones out of string and Dixie cups. Today they have their own cell phones, and they have their own computer accounts and Web pages, and they have their own blogs. It's part of life in the cyber age."
The Pew study estimates that at least four million teenagers now blog. These numbers do not even include pages found at some of the most popular Internet sites where young people are posting personal information and putting up personal Web pages.
Most observers agree that girls dominate blogging, even as in previous generations girls were far more likely than boys to keep personal diaries. Far too many parents are unaware of the dangers that lurk on the Internet.
Others are keeping a watchful eye on their children and their blogs. The Wall Street Journal recently reported that increasing numbers of parents have resorted to "spying" on their teenagers by visiting their blogs. Reporter Kevin J. Delaney took a look at this issue through the lens of one mother and her teenage daughter. This mother discovered that the daughter had lied about going to a high school football game with friends. By reading the girl's blog, this mom discovered that her daughter had actually gotten into the car of a boy the mother did not even know and had gone to an ice-cream shop without permission.
Her daughter quickly figured out that her mother had traced her activities through her online diary and blog. Since then, this mom has attempted to use software programs to snoop on her daughter's Internet use and the revelations of her personal life. According to Delaney, the mom spends approximately thirty minutes a day monitoring her daughter's activities on and off the Internet.
"If my daughter had a diary in her room, I would not read it. But what she posts on the Internet is posted to the entire world," the mother reported. Amazingly, some claim that teenagers' blogs should be off-limits to parents As Janet Kornblum reports, "Experts are divided about whether and how parents should treat the journals--especially when it comes to teens over 13." Some argue that, since the material is published in public view, there should be no assumption of privacy. Others, Kornblum reports, "argue that reading journals is no different from eavesdropping on their kids."
This debate tells us a great deal about how American culture has shifted authority from parents to teenagers. How can a concerned and loving parent not follow their teenagers' online activities? No doubt, it's a dangerous world out there. Furthermore, Christian parents should be very suspicious about any claims to "privacy" on the part of their teenage children.
The emergence of teenage blogs has created problems, not only for parents, but for high schools and colleges. Officials at North Carolina State University brought charges against several underage students when a residential advisor found on their Facebook blogs a picture of them drinking. "There is no reasonable expectation of privacy," said Paul Cousins, director of the office of student conduct at the university. "So I have no concerns about any university becoming aware of an issue via Facebook and then following up on those concerns."
In some cases, online blogging has led to real danger. Taylor Behl, a seventeen-year-old freshman at Virginia Commonwealth University was murdered this fall. Though officials are not certain whether her online activities had any direct relation to her death, Behl had used MySpace and similar sites and had posted intimate details and personal information. Pam Lepley, a spokeswoman for the university, told reporter Alorie Gilbert of News.com, "In the course of the investigation it became very apparent to university officials just how much information she had put out about herself online. She and thousands of other people her age put out these Web pages and may not know how vulnerable it could make them." Lepley further explained, "In their own minds, they're sitting in their dorm room or at home, and they have a sense of privacy--and they really don't have it at all."
Furthermore, parents are often shocked by what they find at their kids' blogs. As one report summarizes: "Teens complain about parents and homework, using language that will make Tony Soprano blush. They share daily dramas, post songs from the latest bands, display pictures of themselves, sometimes wearing next to nothing or taking bong hits. They write angst-ridden poetry, detail supposed sexual exploits and complain about each other or offer support. But mostly they simply relay the details of their everyday lives."
Some school officials have discovered further grounds for concern. Vauhini Vara of The Wall Street Journal reports that school principals now monitor many blogs. In this report, Vara told of one sixteen-year-old girl at Paramus High School in Paramus, New Jersey who was suspended after teasing a classmate during school and implying he was homosexual. At home, even during her suspension, she posted some comments on her blog, including a post in which she heaped further scorn upon the boy. The school considered these comments to constitute harassing behavior, and the girl was suspended for three more days. The girl's parents have complained to school officials. "It's inappropriate that they're telling my daughter how to behave when she's not at school," said her father. "It was such a violation of the First Amendment." Once again, this development indicates how the pattern of authority has been radically changed. Many parents now fight for their children's "right" to harass fellow students, to criticize school officials, and to make virtually unrestricted comments online.
Christian parents must see the fallacy in this argument and the danger in forfeiting their parental responsibility. This generation of teenagers desperately needs parents who will reassert their authority and fulfill their responsibility to protect, monitor, and supervise their children.
Responsible Christian parents will establish clear boundaries and rules for their childrens' use of the Internet. There should be absolutely no expectation of privacy when it comes to what their teenagers are doing and writing on the Internet. The stakes are simply too high.
A sixteen-year-old girl in Port Washington, New York was molested by a man who had tracked her down because she had listed personal information on her MySpace profile. Many teenagers claim to understand the danger. One seventeen-year-old girl retorted, "I watch Oprah. I know what happens." Maybe so--but maybe not.
Parents would do well to limit all Internet access by teenagers. In general, teenagers are spending far too much time online and less time engaging in interaction with friends, parents, siblings, and other family members. To a great extent, the emergence of an online teen community means that teenagers now have a new and powerful mechanism for retreating into an adolescent-only world, cut off from adult contact and supervision.
This is neither healthy nor safe, and parents who neglect to protect their children online are putting their teens at risk. Teenagers with unrestricted access to the computer and the Internet are as vulnerable as adolescents who would be given an automobile with unrestricted access and virtually limitless speed. In reality, the situation is even worse, for there is no adequate police force on the Internet. It's a dangerous world out there and America's parents need to act before these dangers hit close to home.
---
R. Albert Mohler, Jr. is president of The Southern Baptist Theological Seminary in Louisville, Kentucky. For more articles and resources by Dr. Mohler, and for information on The Albert Mohler Program, a daily national radio program broadcast on the Salem Radio Network, go to www.albertmohler.com. For information on The Southern Baptist Theological Seminary, go to www.sbts.edu. Send feedback to mail@albertmohler.com.