10 Ways Grandparents Can Support Their Children While Still Letting Them Lead Their Families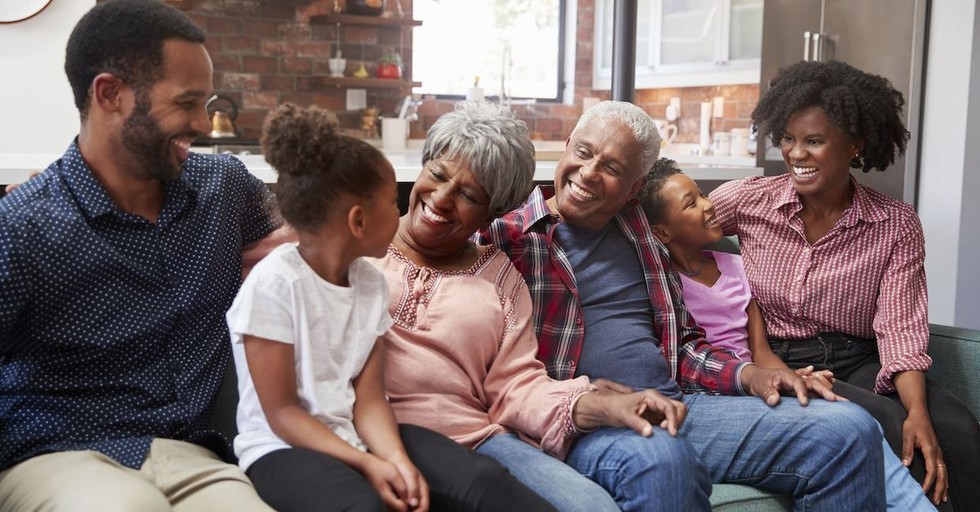 If you have grandkids you know how hard it is to not be too pushy with your opinions or "great ideas" to be helpful. You know what I'm talking about: The baby has croup. It sounds horrible. You've been there many times when your kids were little. You know that sitting with the baby near a steaming shower will do wonders, but your kids insist on researching on the internet, or taking him to the emergency room. What do you do? Do you speak up? Tell them not to go to the hospital? No? I mean, what if the cough is more serious and needs immediate medical attention?
You get the picture. And I'm sure you're nodding your head in agreement if you've ever been in this situation. Or, maybe the circumstance is not a health issue. Maybe it's a suggestion you'd like to make about potty training, discipline, education, or money saving tips. Being "helpful" is not always helpful––as my husband often reminds me.
Whether you're new at this grandparenting gig, or you've been at it for years, I'm sure you'd agree there's a balance we must find between supporting versus controlling our adult children.
(In the case that you are a grandparent who is actually the primary caretaker for your grandchild or grandchildren, you are not alone—however, the insights in this article will not as likely speak to your situation. Know that my heart goes out to you. I pray God grants you His strength and wisdom as you take on this role!)
With all this in mind, let's visit 10 ways grandparents can support their children while still letting them lead their families.
Photo Credit: ©GettyImages/monkeybusinessimages