How to Be a Refuge for Your Children
John Piper

Desiring God

Published

Aug 05, 2005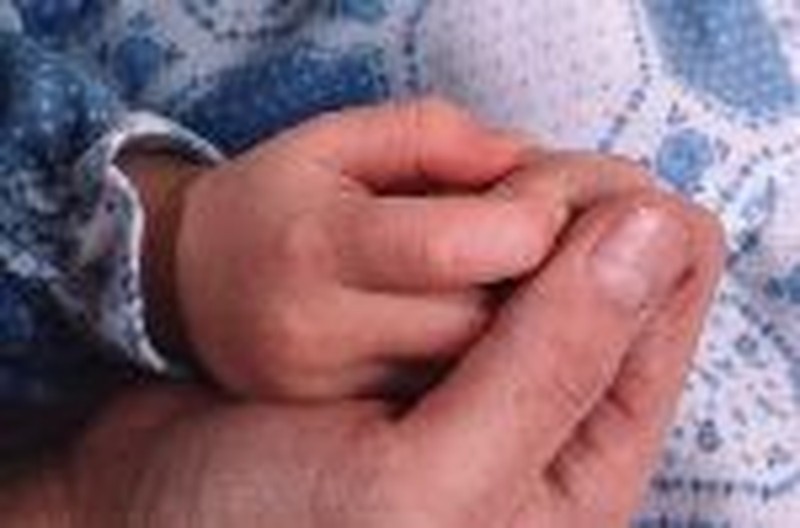 If Daddy is afraid, where can a little child turn? Daddies are supposed to be safe. They are supposed to know what to do and how to solve problems and fix things and, most of all, protect the children from harm. But what happens if a child sees fear in Daddy's face? What if Daddy is as scared as the child, and doesn't know what to do? Then the child is utterly distraught and feels panic. He feels that the one strong and good and reliable place of safety is no longer safe.
But if Daddy is confident, then the children have a refuge. If Daddy is not panicking, but calm and steady, all the walls can come tumbling down, and all the waves can break, and all the snakes can hiss and the lions roar and the wind blow, and there will still be a safe place in Daddy's arms. Daddy is a refuge, as long as Daddy is confident.
That's why Proverbs 14:26 says that "his children will have a refuge," if Daddy has a "strong confidence." Daddy's confidence is the refuge of his children. Dads, the battle to be confident is not just about us, it is about the security of our children. It is about their sense of security and happiness. It's about whether they grow up fretful or firm in faith. Until children can know God in a deep personal way, we are the image and the embodiment of God in their lives. If we are confident and reliable and safe for them, they will be much more likely to cleave to God as their refuge when the storms break over them later.
So how shall we have "strong confidence"? After all, we, too, are little children, clay pots, weak and broken and battling anxieties and doubts. Is the solution to put on the best show we can and hide our true selves? That will lead to ulcers at best, and God-dishonoring teenager-repelling duplicity at worst. That is not the answer.
Proverbs 14:26 gives another answer: "In the fear of the LORD there is strong confidence." This is very strange. It says that the solution to fear is fear. The solution to timidity is fear. The solution to uncertainty is fear. The solution to doubt is fear.
How can this be?
Part of the answer is that the "fear of the Lord" means fearing to dishonor the Lord. Which means fearing to distrust the Lord. Which means fearing to fear anything that the Lord has promised to help you overcome. In other words the fear of the Lord is the great fear destroyer.
If the Lord says, "Fear not, I am with you, be not dismayed, I will help you," (Isaiah 41:10), then it is a fearful thing to worry about the problem he says he will help you with. Fearing that problem when he says, "Fear not, I will help you, is a vote of no confidence against God's word, and that is a great dishonor to God. And the fear of the Lord trembles at such dishonoring God.
If the Lord says, "I will never fail you nor forsake you," so you can confidently say, "The Lord is my helper, I will not be afraid; what can man do to me?" (Hebrews 13:5-6) - if the Lord says that to you, then not to be confident in the Lord's promised presence and help is a kind of pride. It puts our reckoning of the trouble above God's. That is why we read the amazing words of the Lord in Isaiah 51:12, "I, even I, am He who comforts you. Who are you that you are afraid of man who dies And of the son of man who is made like grass?" Who are you to fear man, when God has promised to help you? So it is pride to fear man. And pride is the exact opposite of the fear of God.
So, yes, the Proverb is true and a great help to us. Fear God, dads. Fear God. Fear dishonoring him. Fear distrusting him. Fear putting your assessment of the problem above his. He says he can help. He is smarter. He is stronger. He is more generous. Trust him. Fear not to trust him.
Why? He works for those who wait for him (Isaiah 64:4). He will solve the problem. He will rescue the family. He will take care of the little ones. He will meet your needs. Fear not believing that. Then your children will have a refuge. They will have a Daddy who "has strong confidence" - not in himself, but in the promises of God, which he trembles not to trust.

Learning to fear the Lord for the sake of my children,
Pastor John
__________________________________________________________

Raising Children Who Hope in the Triumph of God
(Audio CD Set):
The most important school a child should ever attend is the home. The most influential theological teachers he should ever have are Mom and Dad. And the unifying theme in the curriculum of this school is God — who is the beginning and the goal of all education. The family is a school for instruction, a boot camp for training young soldiers of Christ, a fortress for protection, a hospital for healing, and a launching pad for missionary zeal. In this series, John Piper seeks to help equip families — and churches — to raise children who hope in the triumph of God. (8 Messages - 5 Discs) - 
Order at the Desiring God online store
.

John Piper
has been the Pastor for Preaching at Bethlehem Baptist Church in Minneapolis, Minnesota, since 1980. He has authored numerous best-selling books, including
The Passion of Jesus Christ, Don't Waste Your Life
and
Desiring God
. You will find 25 years of online sermons, articles and other God-centered resources from the ministry of John Piper at
www.desiringgod.org
. He also has a daily radio program, called "Desiring God," which can be accessed online at 
www.desiringGod.org/radio
.