Celebrate Grandparents Day
Gail Gallagher

Crosswalk.com Contributor

2009

11 Sep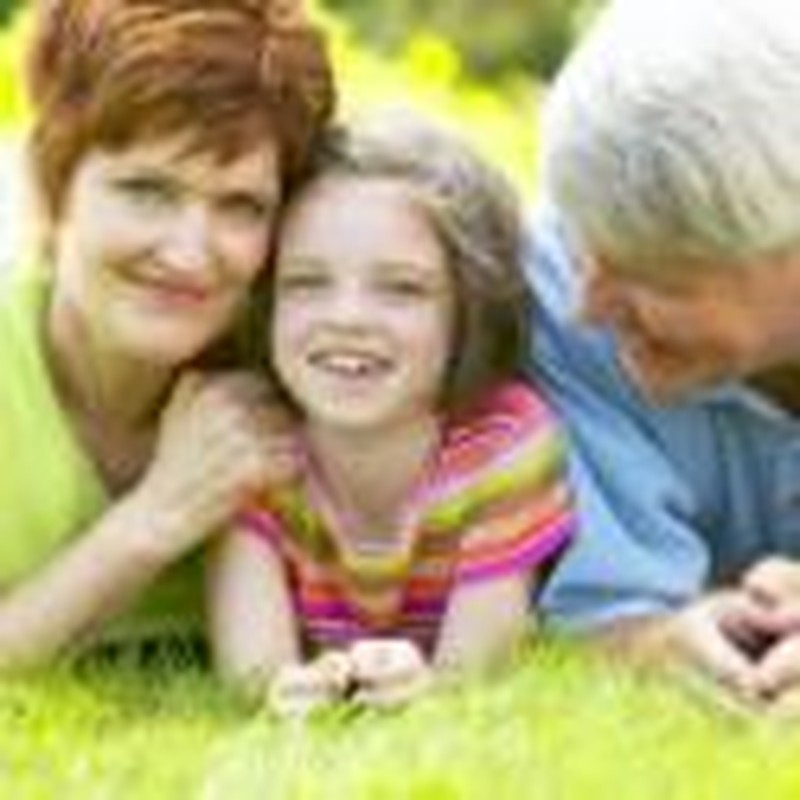 Sunday, September 13, 2009 is Grandparents Day. Create your own celebration or join with others around the country as candles are lit to honor grandparents and other caregivers who are raising children left without caring parents. These are selfless caregivers, many of them seniors choosing to bless these children from broken homes by taking them into their own home.
The following states are choosing to honor these kinship caregivers and children by hosting events this coming weekend:
Texas: A candlelight vigil will be held in Colleyville, Texas in the Library/City Hall Plaza, Sunday evening, September, 13 at 7:00 honoring those grandparents who are raising children left without caring and nurturing parents. They also will recognize children who have been denied access or a relationship with their grandparents. Also honored will be those grandparents who participate fully with their families in encouraging, loving, helping and contributing to the lives of their grandchildren. Prayers will be given in thanks for the sacrifice and contributions of the selfless individuals and couples. Contact chapter leader Gail Gallagher at gailg@cnonline.net.
In Wichita Falls, Texas, Friday, September 11, there will be a gathering at the Wichita Falls elementary school from 8:15 to 3:00 that will consist of grandparents and foster grandparents. Activities will include playing games as well as prayers for both grandchildren and grandparents. For more information contact chapter leader Tommie Beck at Tommie@grandparentsforchildtx.org.
North Carolina: The North Carolina Chapter is sponsoring a candlelight vigil at the Jamestown Church of God on September 13 at 11:00 a.m. Please contact Carol McRoberts at mauricemcroberts@yahoo.com.
Illinois: A Grandparent Day celebration will be held on Sunday, September 13 from 2-4 p.m. at the Trinity Community Church of Berwyn. There will be guest speakers and children performing. Refreshments will be served. For more information contact: Adrian Charniak at 708-442-3984.
Minnesota: On Grandparents Day, chapter leader, Joyce Williamson will be hosting an open house in honor of all of the grandparents in Tyler, Minnesota who are raising grandchildren and those who are denied visitation. The celebration will be held at the Senior Center. For more information contact Joyce at jw_mnstrep.gr4childrenrights@yahoo.com.
New York: Grandparents Day was celebrated on June 3rd during a regular grandparent support meeting at the Middle Country Library in Selden, New York. A candle was lit to acknowledge those grandparents caring for children and those denied visitation.
Missouri: Chapter leader Deanna Milliman will be holding a candlelight vigil in Kidder, Missouri. For more information contact Deanna at memadsm@yahoo.com.
Vermont: There will be a candlelight vigil on September 13 at 8:00 p.m. at Taylor Park in St. Albans. For more information, contact chapter leader Helen Short at hshortvt@comcast.net.
Massachusetts: Grandparents Day will be acknowledged on September 8 during the support meeting at the Billerica Public Library from 6:00-8:00 p.m. Contact chapter leader Marcia Keating at nani51@comcast.net.
Washington: A candlelight vigil will be held at City Part in Coleville. For more information contact Betty Johnson-Tomlin at bettytomline123@msn.com. Also a candlelight vigil at the KOA Campground in Kent, Washington. Contact president, Lola Bailey at LolaBailey@netscape.com.
Pennsylvania: Rev. Jay Polowsky is organizing two candlelight vigils on Sunday September, 13 at Point Marion, PA & Smithfield, PA. For more information contact him at polowsky@atlanticbb.net.
Idaho: The Treasure Valley Grandparents as Parents, Boise, ID will be recognizing Grandparents Day at the monthly support group meeting on September 14, 2009. For more information contact Tracee Crawford at craw2@qwestoffice.net.
New Jersey: Grandma K.A.R.E.S. Inc. will honor Grandparents Day at an event on September 23 at the Robert Treat Hotel in Newark where GMK president and NCGCR chapter leader, Louise Eagle will be the keynote speaker. They will also honor the day on September 18 at the monthly support group meeting. For more information contact Louise Eagle at grandmakares@optonline.net.
Colorado: A candlelight vigil is scheduled on Grandparents Day in Johnston, Colorado to celebrate grandparent caregivers and to acknowledge those grandparents denied visitation. Contact Lee French at maearthmaearth@yahoo.com.
Grandparents worldwide are reaching out to rescue their grandchildren when they are left uncared for. Many grandparents live alone, many are even handicapped. Some have even had to go back to work to provide for the needs of their grandchildren. This is the real love of Jesus, to sacrifice your own needs for the needs of others.
We want to also acknowledge the grandparents who may not be raising their grandchildren, but who provide babysitting, homework help, weekend respite for the parents and even help in carpooling. What would families do without these special people?
So whatever you are doing this weekend, please show the grandparents you know how much you appreciate them.
*Vigils, events are sponsored by the National Commitee of Grandparents for Children's Rights in Stony Brook, N.Y. You can contact Brigitte Castellano at Grandparents for Children.
---
Gail Gallagher is a freelance writer, having written for family magazines and Adoption Today. She has written Christianity Today International's column, Grandparent's Corner and has been the past Texas Regional Director for International Fellowship. She attended Abilene Christian University and Southwestern Baptist Theological Seminary. She has taught ladies Bible classes and seminars and children's Bible classes for many years. Her book Grandparents Winning Custody of Grandchildren by Pale Horse Publishing is due for release in July 2009. Gail resides in Texas with her husband Neil. They have two biological children and three adopted, one from India.