Single Moms: Invest in Yourself
Lori Little

Hope & Help for the Single Mom

Published

Jun 20, 2005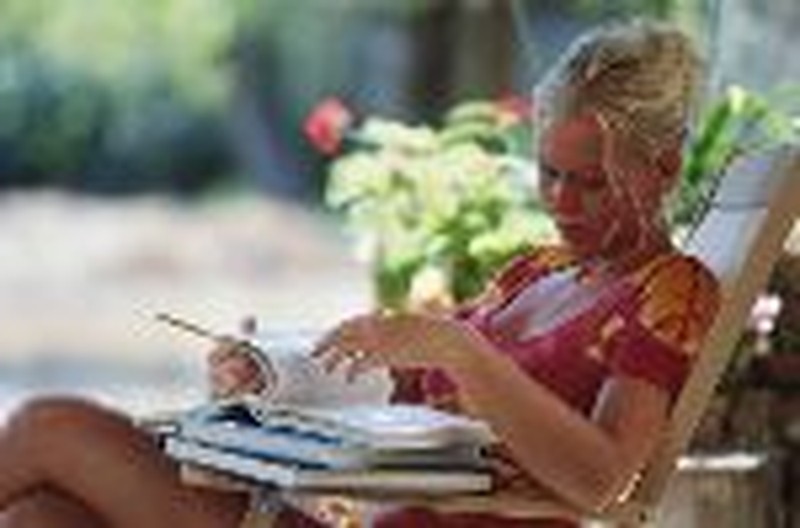 With so many responsibilities in our lives, the last thing single moms have time for is to invest in ourselves. I learned, though, that investing in myself was one of the best decisions I could ever make.
Why is making time for yourself so important to single motherhood? Because what we invest in ourselves passes down to our children. For this reason, I'm not talking about the kind of "self-investment" the world promotes - I'm not saying you need to spend more time watching TV or going out on dates. I'm talking about making a real investment in your character - on things that last for a lifetime and beyond.
The greatest investment I ever made was taking time to read Gods word and to pray. Why? Because what our children see us doing as moms and women will make a profound impact on their lives now and in the future.
After my first few years of single motherhood, I decided to take a good hard look at what my son saw me spending my time on. I have to admit, it was not a pretty sight. He saw me feeling sorry for myself and depressed. He saw me watching meaningless TV programs and gossiping on the phone at night to fill the time and empty places in my life. He saw me looking for love in all the wrong places. He saw our house not in the best order it could have been, and he saw me failing to take care of myself.
Is this the kind of life that we want our children to grow up thinking is the right, Christ-like way to live? I didn't think so, so I made a decision to change my life and make a positive impact on my son and hopefully the world. I asked myself one simple question: "What do I want to be known for when I leave this earth?"
I made a list of 5 different areas that I decided to spend the rest of my life pursuing. One of them was that I wanted to be known as a woman who sought the heart of God. That meant getting into Gods word and cultivating a personal relationship with Him. I decided to start getting up earlier in the morning -- at 4:30 -- just so I could have time with God in prayer and reading my Bible. I also made a commitment that whatever my son saw me do, it would be related to the Bible.
If my son woke up early and he came out into the kitchen, he would see me study my Bible. If he woke up at night for some reason and came out of his room, he would see me reading my Bible. I studied in the morning before my son got up and I read it to him at breakfast. I took my Bible (and still do) everywhere with us. If we came to a stoplight, I would open it up and read something out loud to him. I took my Bible to work and read it at lunch and on any break I would have. I read it to him out loud at dinner time and after I put my son to bed, I would read it until I went to sleep.
Drastic you might say? My son has a lot of opportunities to hear from other children of single moms because he helps me in my ministry, Hope & Help for the Single Mom. He so often tells me stories of how other children view their mom and it is so sad. I am amazed at how many children tell my son that they hate what their mom is doing with her time.
He gets story after story of children saying that their single mom does not spend much time with them and they think that their mom hates them because she is always with the man she is dating or on the phone, or dragging them over to this man's house so she can spend time with him.
Someone asked my son, who is now almost eleven, "How does your mom spend her time. What does she do in the morning and at night?" My son's reply? She reads her Bible and prays, she spends time with me and she does her work and helps other single moms.
You see -- what you invest in yourself passes down to your children, no matter how old either one of you are. I wonder what kind of woman my son will look for when he chooses a wife? I pray that what he saw me doing is what he will want his wife to do. I want to ask you - based on your example, what kind of woman will your daughter grow up to be or what kind of woman will your son choose for a wife?


Lori Little, A Woman By Design ministry's founder, is the former Director of John C. Maxwell's THRiVE!, Becoming A Woman Of Influence. A major focus of Lori's ministry is the Hope and Help for the Single Mom initiative. Watch for Lori's book Hope and Help for the Single Mom, by Waterbrook Press, in 2005.



21 Principles of a Healthy Single Mom offers meaningful messages, helpful advice and loving encouragement for every single mom. To inquire about and order the CD packages, call 1-888-430-HOPE, or visit the website at: www.hope4singlemoms.com.

Dr. Charles Stanley says of the 21 Principles:
"If a single mom will follow these 21 Principles, there is no way for her to fail. She will watch herself grow in her own strength and abilities and become more confident as the leader of her home.
The 21 Principles of a Healthy Single Mom is a practical asset for single mothers to apply specific, workable, successful guidelines to her life."