TV Special Shows Counterfeit Love's Empty Result
Gary Ledbetter

Baptist Press

2005

29 Mar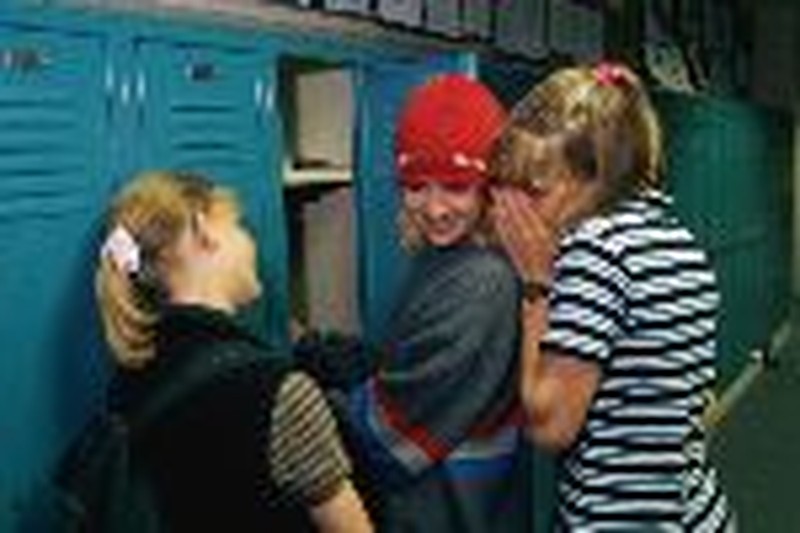 It was at least my third hearing of something hard to believe. Katie Couric's recent NBC special on students and sex suggested that the incredibly disturbing is now commonplace in many of our schools.
I'm starting to be convinced. The faces of the kids and parents interviewed were familiar and, well, they were casual in the way they discussed things rarely mentioned in my presence before I went to college.
A few years back, journalist Tom Wolfe wrote a book titled "Hooking Up" in which he described ways American mores had changed by the end of the second millennium. His tales of widespread, impersonal sexual encounters (the definition of "hooking up") between our children, even during school hours, were dismissed by many of us as atypical, maybe hysterical.
The kids in Couric's report got my attention. She had a collection of middle and high school students and threw out terms like "oral sex" for them to discuss. At least in the televised edit, they were neither eager nor noticeably shy to discuss the subject. It was just something people did. It wasn't sex and it was no big deal.
When our hostess cheerfully asked why girls were willing, the answer startled me with its authenticity. "Self esteem," "to be popular," "because I want my boyfriend to be happy/like me," the girls answered at once while the boys looked on blandly. I believed them. Wolfe had earlier written of the "continuing vogue of feminism" that made sexual activity a matter of little concern for young men. Now, they were the pursued as young women sought affirmation through them.
"Casual" was the relentless theme of the report. Either sexual behavior was worse or more surprising because it was thought to be meaningless. In another segment, the kids spoke of sex between mere friends as similar to "... going to the driving range. You improve your game and find out what shots work." Again, they spoke of it with less passion or embarrassment than if they were actually talking about golf.
The parents were worried about what they were hearing and what they suspected. One mom commented on losing touch with her daughter since she gained apparent independence at 16. Since her daughter had a car and a cell phone, mom didn't know where she went and who she talked with. On the issue of sexual behavior, she worried that her daughter might do things that she was not "emotionally ready for," or "not based on relationship." A dad chimed in with the concern that his student's sexual behavior might not be based on "romantic love."
Then the kids came back to talk about the role their parents play in their lives. No big surprises here. "I need my privacy." "I don't want her (mom's) moral judgments." One happy kid said that her mom knows "everything I've done" and "even if she doesn't approve she still cares about me."
What they're saying sounds like the predictable fruit of what our society has been saying for years -- if it feels right, it must be.
Listen to the priorities of kids. For the boys, it's self-gratification separated from responsibility. This is nothing new except for the seeming lack of embarrassment. For the girls, the core values are self esteem, popularity and a twisted perversion of unselfishness -- all divorced from dignity and morals. They'll apparently do nearly anything to get what they want. Both sexes want privacy, privilege, and absolute tolerance from the adults in their lives. Some parents seem willing to give it.
If you listen to the parents -- at least the featured comments -- they don't have a problem with what they fear their kids are doing if it has a suitable emotional or romantic underpinning. Some kids apparently are getting the privacy, privilege and acceptance they want. Actually, I think these parents do have a problem with the behavior but can't say why without sounding intolerant. The idea that parents are actually this careless in the face of the humiliation of their daughters and the brutishness of their sons is too dark for me to accept.
As I write this, the radio in the background is playing an anti-drug abuse commercial about parents who ask questions of their children. What a bizarre contrast in socially acceptable parental moralizing. I guess that's because drug abuse is dangerous and sex is just sex.
But it's not true. No one who's survived to the geezerly age of 30 can doubt the spiritual aspect of sexual relationships. With aging eyes I can practically see the scars on young men and women as they strut and slouch through the mall or hamburger joint. You can almost pick out the "users" and "used" by the celebrities they ape in their costumes. You can surely see it in their eyes.
Parents are a big part of the answer and at least part of the problem. Our nation has created a very hostile environment for the nurture of healthy kids, though. Fashion and entertainment underscore the idea that women are objects and victims, and men the justification for all they do.
"Essence," a fashion magazine aimed at black women, recently wrote of the misogynistic nature of much hip-hop music. Quotes from writers, performers and entertainment executives accompanied the article. More than one made the article's point by saying that if nearly nude female dancers get paid, nobody's been hurt. An executive said he doesn't let his daughter listen to or watch what he produces. He apparently is okay with my kids listening, though.
Examples are legion. If you're not aware of the problem, you must live in the remote compound where I sometimes wish to send my daughter. I'm not optimistic about the prospects of cleaning up the media or Internet. The only hope comes back to parents like you and me.
Why do children need parents? Because parents know experientially more of the truth than kids can imagine. It comes with years of failure and triumph. But they won't listen to us unless they see that what we're currently doing works -- that we're more mature than they in an obviously desirable way. The students Couric interviewed need their parents to show them that bad ideas and behavior have lifetime consequences no physician can address.
Why does our nation need Christian parents and churches? Because we know more of the Truth experientially than our lost neighbors can imagine. But they won't listen to us if they don't see a difference in our lives and families. If our marriages are no stronger and our kids no better able to handle the mad temptations of our day, we undermine the credibility of our message -- even the Gospel message.
The parents Couric interviewed need peers and pastors to show them something more than feelings and fads to use in guiding their kids. Some parents are hobbled by guilt for the ways they spent their youth. Forgiveness can free them to teach what they should be teaching.
Some teenagers substitute destructive behavior for the love they really desire. Some parents substitute overindulgence for the love they want to give their kids. We can help in this area of strongly felt need. Biblical Christians are among a very few who know the definition of perfect love, even though we cannot claim to perfectly live it.
Christian families must live their biblical convictions in a loud and fearless contrast to the roaring cultural current. We do this for our own sake and for the sake of those watching.


Gary Ledbetter is the editor of the Southern Baptist Texan, newsjournal of the Southern Baptists of Texas Convention.

© 2005 Baptist Press. Used with permission. All rights reserved.