10 Ways to Lessen Stress at Christmas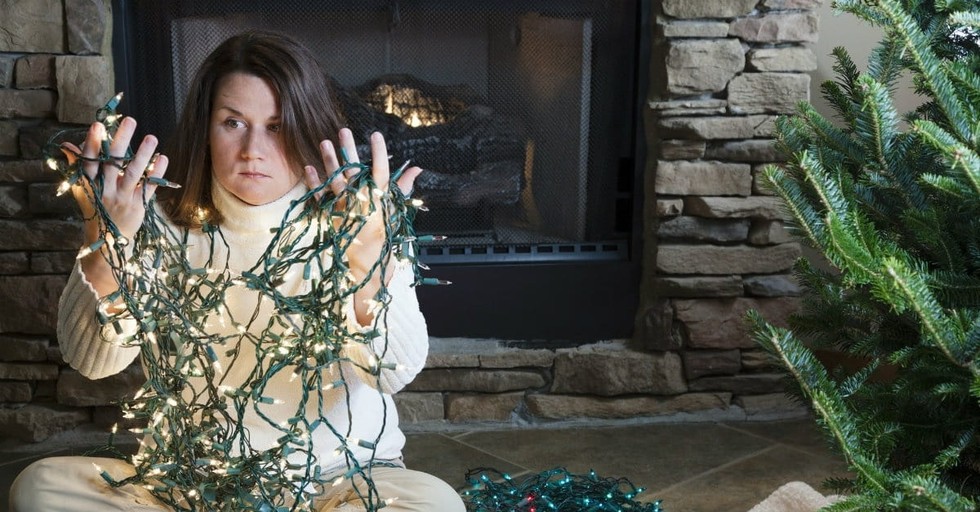 "It's that time of year when the world falls in love. . ." croons Frank Sinatra in "The Christmas Waltz." It's among the first songs my family blasts on the way home from Thanksgiving dinner at Nana's house. And while I sing along in the car, while it's still November out, I mean every single Christmas-adoring word.
Then it happens. Right around mid-December, when the pace of the season is at a full-out sprint, my professed love for all-things-Christmas begins to sound less convincing. Festive gatherings I once looked forward to with childlike enthusiasm become more obligatory, more like boxes that need checking off. And I think, Here I am again, another high-stress Christmas season—same song, second verse, a little bit louder, a little bit worse.
But Isaiah 9:6 foretells a different kind of Christmas: "For to us a child is born, to us a son is given . . . and his name shall be called . . . Prince of Peace."
Because "he himself is our peace" (Ephesians 2:14), the Son given to us, Jesus, has made peace possible with God and with those around us. Yet we often find ourselves caught up in the season's buzz, feeling everything but peaceful, wishing there was a way to lighten the load at Christmas.
Here are 10 Ways to Lessen Stress at Christmas.
Photo Credit: Thinkstock