Crosswalk.com's Top 10 Films of 2017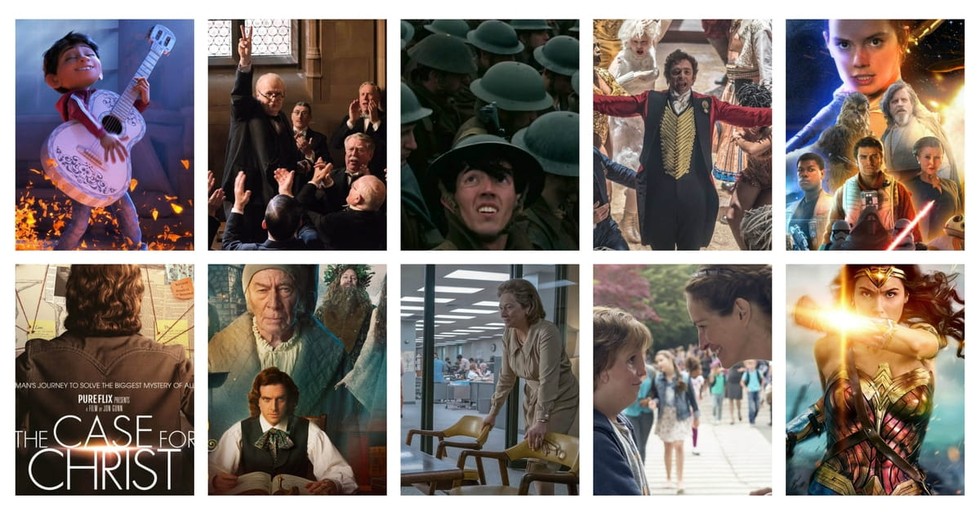 Call 2017 a year of theatrical WONDER, just when we needed it most. Let's see, both Wonder and Wonder Woman broke into our Top 10, Wonderstruck managed an Honorable Mention, and even Woody Allen's Wonder Wheel wasn't bad! And just in time, as Crosswalk's long run as a place for movie reviews from a Christian perspective is coming to an end effective January 31, 2018 (but more on that later).
Even though our Movies content going forward will look different, it's not because it wasn't a banner year for the movies at Crosswalk... even if you'd be right in "wonder"ing why none of our reviewers gave out a 5-star review in 2017. Whether you loved or hated The Shack (we were pretty 'meh' on it ourselves), it became our most-read review of all time. And overall, there was still so much quality, depth of theme, and strange connections this year. Take for instance two films about the same World War II timeframe making our list, where most of us would recommend watching them as a double-feature!
But here's the bottom line: every film on our list resonated in some way with what the seven of us, as Christians, notice when we encounter a work of art that has something to say, and we deliberate long over our selections. We invite you, however, before seeing any film we recommend, to visit our full review (just click on the links provided) for a list of cautions and objectionable content. And so, without further ado, our editorial staff and film critics proudly present - for the final time (?) - CrosswalkMovies.com's TOP 10 FILMS (plus seven Honorable Mentions) of 2017...