Make the Most of All the Arrows in Your Quiver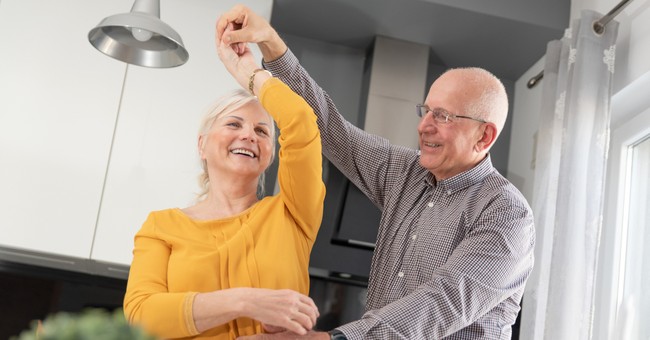 Photo Credit: ©GettyImages/simpson
There is an obscure little passage in the Old Testament, tucked away in the book of 2 Kings, that tells of the death of the great prophet Elisha. Between the last reference to the life of Elisha and this story of his death, there is a 43-year period of silence. So, the events surrounding his death were apparently deemed important enough to God to ensure that they were recorded.
Elisha was suffering from an illness, and the king of Israel went to see him. Seeing Elisha on his deathbed, the king suddenly realizes that Elisha, as a prophet of God, has been the key to Israel's military success—over and over again—even more so than the military itself! He suddenly sees that without God involved, there could be no hope of gaining ground, of going further.
In response, Elisha gives the king a final opportunity for his blessing in relation to building the kingdom. He tells the king to get a bow and some arrows and has him take them in his hand. Then Elisha puts his hands on the king's hands. When he does that, he is making it clear that what he is about to do will be full of spiritual symbolism, significance and blessing.
Here's the story:
Elisha said, "Get a bow and some arrows," and he did so. "Take the bow in your hands," he said to the king of Israel. When he had taken it, Elisha put his hands on the king's hands.
"Open the east window," he said, and he opened it. "Shoot!" Elisha said, and he shot. "The Lord's arrow of victory…," Elisha declared. (2 Kings 13:15-17)
In order to make sure that the king knew that what God would do would be linked to what he was willing to do, he then said, "Now, take the arrows, and strike the ground." This second act was to reflect the role that the king would play in God's plan for victory. It was meant to be symbolic of the king's willingness to take up the task at hand, to join with what God was willing and wanting to do through him.
Again, the Scriptures:
Then he said, "Take the arrows," and the king took them. Elisha told him, "Strike the ground." He struck it three times and stopped. The man of God was angry with him and said, "You should have struck the ground five or six times; then you would have defeated [your enemy] and completely destroyed [him]. But now you will defeat [him] only three times." (2 Kings 13:18-19)
Then Elisha died and was buried.
That little story has stuck with me for a very long time. The king was given an opportunity for blessing, a chance to join with what God was willing to do. Everything was in place. There was a God of wonders ready to work wonders. The king believed in what God could do (which is why he went to Elisha in the first place). He was clearly aligned with God's will in terms of establishing the kingdom of Israel against its enemies.
So where did it all break down? The number he picked. What he was willing to do. In striking the ground three times, he revealed he was only moderately enthusiastic about it all. He was only willing to go so far, to extend himself so much, to invest in what it would take to move forward in only a limited way. He had more arrows that could have been shot, but he took it upon himself to shoot only three.
But by only shooting the ground three times, not even using everything at his disposal, he revealed the lack of zeal, the lack of commitment he had for giving everything he had to the accomplishment of the mission. He didn't do everything he could. And that caused God to withhold His full hand of blessing, the full measure of what He was willing and able to do.
In your life, you will have countless opportunities presented to you, by God, to do something significant in this world with your life. At various points and times, God will inject moments into the ebb and flow of your life to do something life-changing, even world-changing. These will be moments in time that are divine in nature, supernatural in potential and eternal in significance. The Bible even has a word for them—they are called "kairos" moments.
This is an idea that is often lost in our world, but it was keenly felt in ages past. The ancient Greek language had two principal words for time. One was chronos, where we get our world "chronological." This referred to calendar time—days, weeks, months, years. Then they had a second word for time—kairos—a word that meant something radically different.
Something deeper.
In truth, we don't even have an English equivalent for it. Kairos has to do with the quality of time. It's a moment pregnant with eternal significance and possibility. It's a moment when we are confronted with a choice, a decision, or a potential action that holds the deepest level of significance for who we are, who we are becoming, and what our life impact will be.
This sense of time filled with opportunity runs deep throughout the biblical materials. For example, when the prophet Jeremiah talked about the life of the great Pharaoh of Egypt, he spoke of him as being a king who was only a loud noise, and nothing more, because he had missed his kairos—he had missed his moment.
And then there is the scene toward the end of Jesus' life where He comes to a ridge overlooking the city of Jerusalem, and the Bible says that He breaks down and weeps. Why? Because they did not recognize the time—the kairos—of God's coming to them.
In many ways, your entire life on this planet is a kairos moment.
The question is whether you will see the opportunity of it that God has brought your way.
Just make sure you don't leave any arrows in the quiver.
Sources
Adapted from James Emery White, A Traveler's Guide to the Kingdom (IVP). Now available as an ebook on sale at Church & Culture.
---
James Emery White is the founding and senior pastor of Mecklenburg Community Church in Charlotte, NC, and the ranked adjunct professor of theology and culture at Gordon-Conwell Theological Seminary, where he also served as their fourth president. His newest book, Christianity for People Who Aren't Christians: Uncommon Answers to Common Questions, is now available on Amazon or at your favorite bookseller. To enjoy a free subscription to the Church & Culture blog, visit ChurchAndCulture.org, where you can view past blogs in our archive and read the latest church and culture news from around the world. Follow Dr. White on Twitter, Facebook, and Instagram.
---