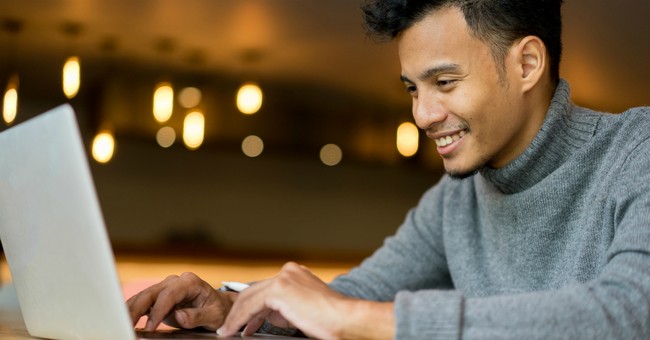 This is the time to recap the year that was.
There are a number of ways to do it, many that are interesting. You can look at a year in terms of notable deaths, viral events, political rises and falls….
But how do you really get a 12-month snapshot of a culture's zeitgeist?
I would argue for two words: Google searches.
I'm not saying that this will be what historians will mark in 10, much less 100 years… even less what is most significant. But I will say that it may be the clearest window into our current soul.
So here we go with a few peeks into our inner world in 2019, courtesy of Google itself.
Top 10 Searches:
1. Disney Plus
2. Cameron Boyce
3. Nipsey Hussle
4. Hurricane Dorian
5. Antonio Brown
6. Luke Perry
7. Avengers: Endgame
8. "Game of Thrones"
9. iPhone 11
10. Jussie Smollett

Top 10 News Story Searches:
1. Hurricane Dorian
2. Notre Dame Cathedral
3. Women's World Cup
4. Area 51 raid
5. Copa America
6. El Paso shooting
7. Sri Lanka
8. Government shutdown
9. Equifax data breach settlement
10. California earthquake

Top 10 "What is…?" Searches:
1. What is Area 51?
2. What is a VSCO girl?
3. What is momo?
4. What is a boomer?
5. What is quid pro quo?
6. What is camp fashion?
7. What is Disney Plus?
8. What is Bird Box about?
9. What is a Mandalorian?
10. What is Brexit?

And finally, the Top 10 People Searches:
1. Antonio Brown
2. Jussie Smollett
3. James Charles
4. Kevin Hart
5. R. Kelly
6. 21 Savage
7. Lori Loughlin
8. Jordyn Words
9. Bryce Harper
10. Robert Kraft
Welcome to our world.
Sources
See the "Year in Search 2019" for the United States, Google, read online.
---
James Emery White is the founding and senior pastor of Mecklenburg Community Church in Charlotte, NC, and the ranked adjunct professor of theology and culture at Gordon-Conwell Theological Seminary, where he also served as their fourth president. His newest book, Christianity for People Who Aren't Christians: Uncommon Answers to Common Questions, is now available on Amazon or at your favorite bookseller. To enjoy a free subscription to the Church & Culture blog, visit ChurchAndCulture.org, where you can view past blogs in our archive and read the latest church and culture news from around the world. Follow Dr. White on Twitter, Facebook and Instagram.
Photo Credit: ©GettyImages/Chainarong Prasertthai
---