Why People Do Give to Their Church...and Why They Don't
Dr. James Emery White

James Emery Whiteis the founding and senior pastor of Mecklenburg Community Church in Charlotte, NC, and a former professor of theology and culture at Gordon-Conwell Theological Seminary, where he…

More

Published

Nov 24, 2019
Money is a touchy subject. It's been said that the last thing that gets converted in a Christian's life is their wallet. But we also know that the Bible teaches generosity, and specifically, to the local church of which we are a part.
Many do give.
Many don't.
Why is that?
Here are four reasons for each, beginning with why people do give:
1. They want to obey out of love.
The commands to give are clear and unambiguous. Obedience in the Christ life is always about the heart. It's wanting to find out what God wants, and then wanting to do it. It's the wonderful dynamic of having Him as both Forgiver and Leader. It's like being in love with your spouse and wanting to do things that you know would please them. Giving is always a reflection of where your heart is positioned.
2. They want to express gratitude out of love.
When you are given much, you are compelled to show your gratitude by giving back. If, as the Scriptures teach, "every good and perfect gift comes from heaven," then every good and perfect gift in your life is from God. That's a lot to be grateful for. This includes a child's love, a roof over your head, your very next breath.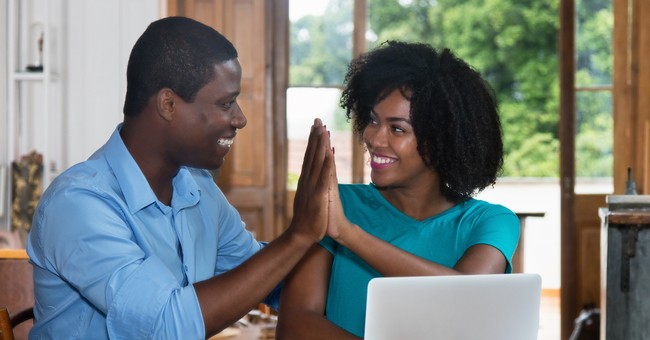 Photo Credit: ©GettyImages/DMEPhotography
3. They want to experience God's love poured out through blessing.
I do not believe in the "health and wealth" idea that if you give, you can expect to get rich. I do believe that there is direct blessing on our lives that can very well be financial in nature when we give the way God asks. Specifically, that our giving will never outpace our supply. The larger picture is to want everything God would bring to bear on our life that is in the "blessing" category, and there is arguably more about blessings flowing into human lives through financial obedience than almost any other submission we offer.
4. They want to make a difference for the One they love and the ones they've been called to love.
God has called to us to serve the least and the lost and to do it through the church of which we are a part. That has a dollar sign attached to it, and appropriately so. There are homes to build, food to supply, clean water to provide… there is outreach to be made, creative strategies to be pursued, resources to be put in hands. The check you write is arguably among the greatest differences you can make with your life for Christ and the ones He's called us to care about.
So why on earth would anyone not give?
That's easy, but not pleasant.
1. They don't love enough to obey.
2. They don't appreciate enough to be grateful.
3. They don't care about God's financial blessing.
4. They don't want to make a difference with their life.
This Thanksgiving week is a good time to reflect on what choices you are making in light of all you've been given.
I know what I want mine to be.
---
James Emery White is the founding and senior pastor of Mecklenburg Community Church in Charlotte, NC, and the ranked adjunct professor of theology and culture at Gordon-Conwell Theological Seminary, where he also served as their fourth president. His newest book, Christianity for People Who Aren't Christians: Uncommon Answers to Common Questions, is now available on Amazon or at your favorite bookseller. To enjoy a free subscription to the Church & Culture blog, visit ChurchAndCulture.org, where you can view past blogs in our archive and read the latest church and culture news from around the world. Follow Dr. White on Twitter, Facebook and Instagram.
---