5 Major Takeaways from the 2021 Elections
Kayla Koslosky

---

Kayla Koslosky has been the Editor of ChristianHeadlines.com since 2018. She has B.A. degrees in English and History and previously wrote for and was the managing editor of the Yellow Jacket&nbsp…

More

2021

Nov 03
The highly anticipated 2021 elections yielded some unexpected results across the county.
From the GOP win in Virginia's contentious gubernatorial race to the neck and neck New Jersey race for governor, the 2021 elections were eventful.
Here are five major takeaways from the 2021 elections:
Photo courtesy: ©Getty Images/Anna Moneymaker/Staff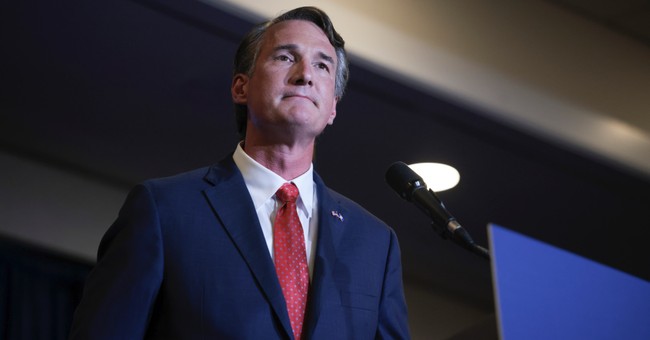 1. Republicans Dominate Virginia
Perhaps the most looked upon race of the night was the Virginia gubernatorial race between Democrat Terry McAuliffe and Republican Glenn Youngkin. Youngkin reigned victorious by a slim margin, receiving 50.7 percent of the vote while McAuliffe received 48.6 percent of the vote, the Washington Post reports.
Republican Winsome Sears also took home a win in the race for Lieutenant Governor, beating out Democrat Hala Ayala 50.9 percent to 49.1 percent.
In the race for Virginia Attorney General, the GOP candidate Jason Miyares also beat out incumbent Democrat Mark Herring.
Locally, Republicans and Democrats have each won 46 seats in the House of Delegates. At the time of this writing, eight seats are still undecided.
This is a notable shift for Virginia, which has been trending blue for some time. As recently as the 2020 presidential election, 54.1 percent of Virginians voted for current Democratic President Joe Biden, and only 44 percent voted for the Republican candidate, incumbent Donald Trump.
Photo courtesy: ©Getty Images/Anna Moneymaker/Staff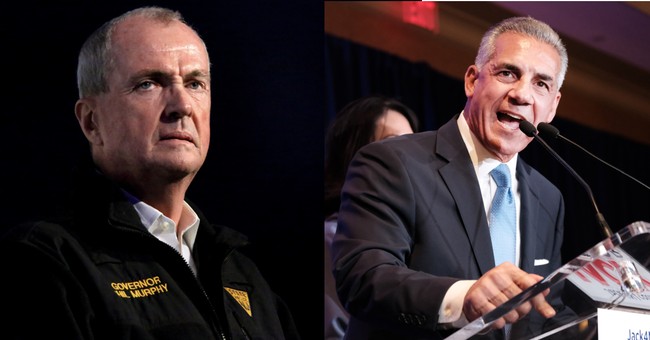 2. The New Jersey Election Is Too Close to Call
In New Jersey, the gubernatorial race between incumbent governor Phil Murphy (D) and challenger Jack Ciattarelli (R) is at a standstill. According to the Associated Press, there is only a difference of 1,200 between the two men.
As Christian Headlines previously reported, Ciattarelli is a businessman who served in New Jersey's General Assembly from 2011 to 2018. Murphy is the Garden State's current governor.
The AP reports that Murphy had several legs up in the race, with a one million-voter registration advantage and a higher campaign budget.
If Murphy wins, it will be the first time since 1997 that a Democratic governor was reelected in the state. Since 1985, the New Jersey governorship has been held by a member of the party opposite of the sitting president.
Photo courtesy: ©Getty Images/Yana Paskova/Stringer, Getty Images/Spencer Platt/Staff
3. New York City Elects a New Mayor
Democrat Eric Adams was elected as New York City's second Black mayor. Adams, a former New York Police Department captain, won the NYC mayorship in a landslide victory of 66.1 percent to 28.7 percent. Adams was up against activist and radio host Republican Curtis Silwa. According to NPR, Adams, 61, campaigned as a "blue-collar mayor" and promised to combat gun violence and improve public safety across the five boroughs. Also during his campaign, Adams called for cuts to the NYPD budget, going as far as to suggest transitioning some of the jobs officers do to civilians. He predicts that this will save the city up to $500 million a year.
Photo courtesy: ©Getty Images/Michael M. Santiago/Staff
4. Boston, Buffalo and Atlanta Vote for New Mayors
Democrat Michelle Wu made history on Tuesday when she was elected the mayor of Boston. Wu, a lawyer and the former president of the Boston City Council, is not only the first woman to be elected the mayor of Boston, but she is also the first person of color to be elected to the office.
The Buffalo mayoral election is a peculiar election with 58.8 percent of the voters writing in their choice. According to the Washington Post, 39-year-old socialist India Walton beat out incumbent Buffalo mayor Byron Brown in the Democratic primaries back in June. Being blocked from running as a Democrat, Brown decided to run as a write-in. As of this writing, Walton has garnered 41.2 percent of the vote, and 58.8 percent have written in their vote. It is unknown at this time have many write-in votes are for Brown.
In Atlanta, 14 candidates appeared on the mayoral ballot. After Atlanta Mayor Keisha Lance Bottoms (D) announced that she would not be running for a second term, several others decided to vie for the position. With none of the 14 candidates receiving at least 50 percent of the vote, the city will hold a run-off election between the top-two vote-getters, Felicia Moore (40.8 percent) and Andre Dickens (23 percent), on November 30.
Photo courtesy: ©Getty Images/Allison Dinner/Stringer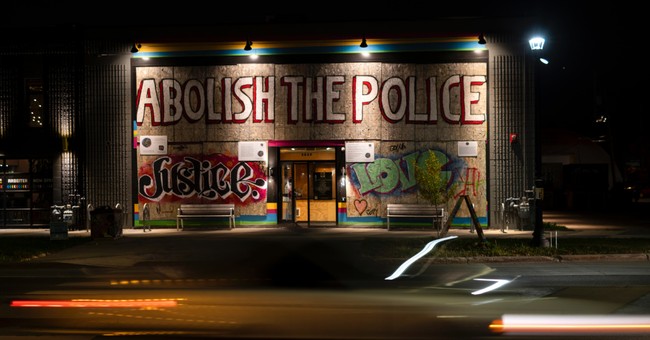 5. Minneapolitans Vote Not to Replace Police Department
About a year and a half after George Floyd was murdered under the knee of a Minneapolis police officer, Minneapolis residents were given a chance to vote to remove the city's police force. According to the Washington Post, during Tuesday's election, Minneapolitans were asked if they supported a measure that would amend the city's charter to replace the Minneapolis Police Department with a Department of Public Safety. If the measure had passed, the city's charter would have been changed, and wording, including minimum funding requirements, would have been removed. Public safety responsibilities would also fall to the mayor and City Council.
The measure failed with 57 percent voting against it and 44 percent supporting it, Fox News reports.
Photo courtesy: ©Getty Images/Stephen Maturen/Stringer
---
Kayla Koslosky has been the Editor of ChristianHeadlines.com since 2018. She has B.A. degrees in English and History and previously wrote for and was the managing editor of the Yellow Jacket newspaper. She has written on her blog since 2012 and has also contributed to IBelieve.com and Crosswalk.com.