5 Takeaways from the Nevada Democratic Presidential Debate
Amanda Casanova

---

Amanda Casanova is a writer living in Dallas, Texas. She has covered news for ChristianHeadlines.com since 2014. She has also contributed to The Houston Chronicle, U.S. News and World Report and…

More

2020

Feb 20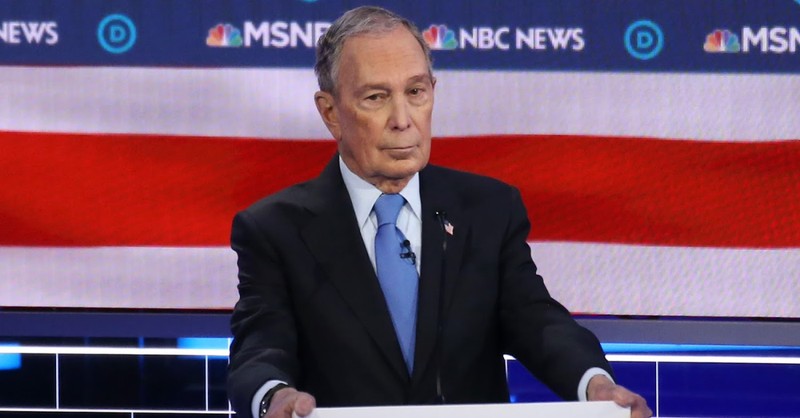 1. It Was Bloomberg's First Presidential Debate
Political experts said Bloomberg wasn't as sharp as his opponents. According to TheHill.com, Bloomberg hasn't debated in years, but that didn't stop the other contenders from questioning his history, including his "stop and frisk" policy in New York that allowed police to temporarily detain, question and search residents, and also questioning him about allegations that he forced women who have worked for him to sign nondisclosure agreements.
"A billionaire who calls women fat broads and horse-faced lesbians – and no, I'm not talking about Donald Trump – I'm talking about Mayor Bloomberg," Warren said. "Democrats will not win if we have a nominee with a history … of harassing women and supporting racist policies like redlining and stop and frisk. ... Democrats take a huge risk if we substitute one arrogant billionaire for another."
Photo courtesy: Getty Images/Mario Tama/Staff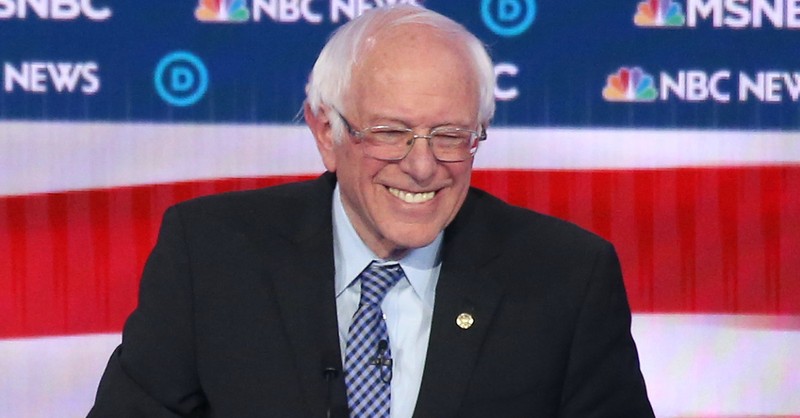 2. Sanders Will Most Likely Clinch the Nevada Caucuses
Heading into Wednesday's debate, Sanders was the favorite to win the upcoming Nevada caucuses, and he showed strong momentum in Las Vegas.
With much of the attacks going to Bloomberg, Sanders was able to deflect questions about his health care plan. He also targeted Bloomberg Wednesday night, saying Bloomberg is part of a "corrupt political system bought by billionaires."
Photo courtesy: ©Getty Images/Mario Tama/Staff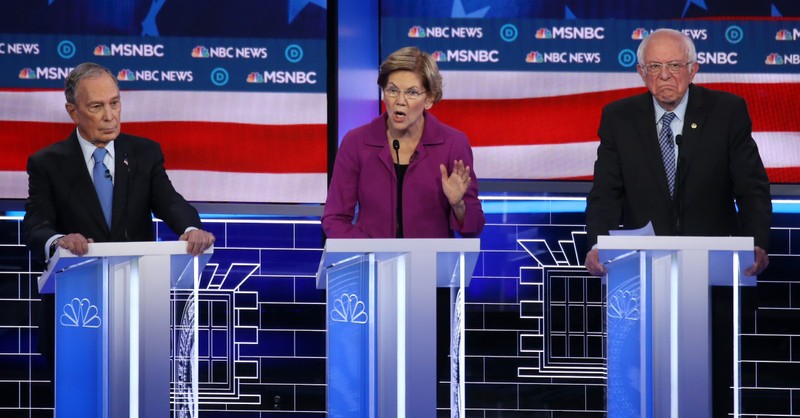 3. Warren Went on the Offensive
After an aggressive criticism of Bloomberg early in the debate, Warren also pointed to her other opponents.
"Mayor Buttigieg really has a slogan that was thought up by his consultants to paper over a thin version of a plan that would leave millions of people unable to afford their health care," Warren said of his so-called "Medicare for All Who Want It" public option plan. "It's not a plan; it's a PowerPoint. And Amy's plan is even less. It's like a Post-it note, insert plan here."
She added that Klobuchar's plan was only "two paragraphs."
Photo courtesy: ©Getty Images/Mario Tama/Staff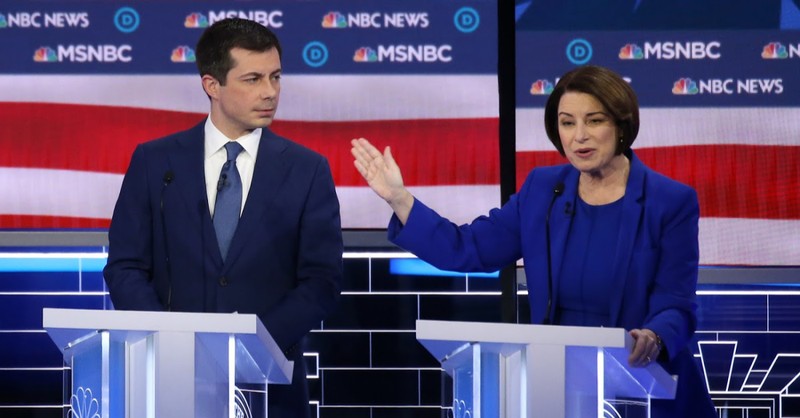 4. There was Divisive Talk about Healthcare—Again
Much of past Democratic debates have revolved around health care and "Medicare for All," and the contenders were at it again Wednesday.
The presidential hopefuls each have their own plan for how they would pay for such a proposal, and Wednesday, they took shots at each other's plans.
"Two-thirds of the Democratic senators are not even on that bill," Klobuchar said of Sanders' "Medicare for All" plan.
Photo courtesy: Getty Images/Mario Tama/Staff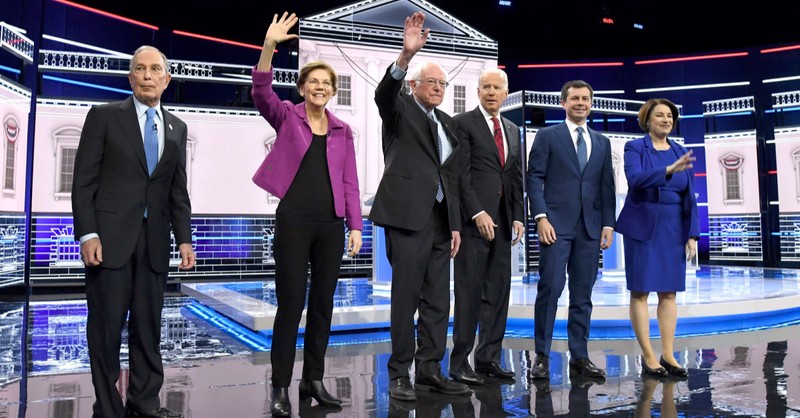 5. It's a Crowded Democratic Field
It's possible that Democrats could head to the summer convention without a nomination. Bloomberg, Warren, Biden, Buttigieg and Klobuchar have all said they don't believe a candidate should receive the nomination without clinching the nomination with delegates. They've even suggested allowing superdelegates to vote on a second ballot.
Sanders, however, who leads most polling, says the campaign with the most delegates should receive the nomination even without an outright majority.
Photo courtesy: ©Getty Images/Ethan Miller/Staff
---