What Ever Happened to Jane Roe?
Lisa Loraine Baker

Lisa Loraine Baker is the multiple award-winning author of Someplace to be Somebody. She writes fiction and nonfiction. In addition to writing for the Salem Web Network, Lisa serves as a Word Weavers'…

More

2022

May 09
Brought to you by
Most of us know of the landmark case which legalized abortion in the United States. But what happened to Jane Roe of Roe v. Wade?
Her life was nothing less than complicated, and this article will only scratch the surface of a conflicted life.
What Was Jane Roe's Real Name?
Jane Roe's real name was Norma Leah Nelson McCorvey (1947-2017), the plaintiff in the landmark 1973 American legal case, Roe v. Wade. The U.S. Supreme Court ruled that individual state laws banning abortion were unconstitutional because they violated the right to privacy.
How Did Jane Roe Become Part of Roe v. Wade?
For this article, we will refer to Norma McCorvey by her pseudonym, Jane Roe. In 1969, Jane Roe was a divorced 22-year-old pregnant with her third child. She wanted to end the pregnancy, but at that time, Texas law forbade abortion unless the mother's life was in jeopardy. Jane filed a lawsuit against Dallas (Texas) County District Attorney, Henry Wade, challenging the abortion laws in Texas. She chose one of two pseudonyms often used in such cases. For men, the most common pseudonym is John Doe; women often use Jane Doe or Roe ("Poe" is also a surname used by lawsuit parties who wish to remain anonymous).
Dallas attorney Henry Mc­Cluskey referred Jane to feminist lawyers Linda Coffee and Sarah Weddington (the daughter of a minister), who sought a case to challenge the laws which restricted abortion access. They presented the case as a class-action lawsuit, and a ruling was made in their favor by a federal three-judge panel. Texas appealed, and the case made its way to the Supreme Court and was argued twice and won by Sarah Weddington.
The ruling in Jane Roe's favor handed down in 1973 stated that "during the first trimester of pregnancy, the mother had the right to an abortion 'free of interference by the state.'" The ruling came long after Jane Roe had given birth and had surrendered the child for adoption. Interestingly, the attorney who referred Roe to Weddington and Coffee was the only one at the time who knew the identity of the child Jane Roe gave up; he was the one who handled the adoption.
What Happened to Jane Roe after Roe v. Wade?
Norma McCorvey revealed herself as Jane Roe shortly after the Supreme Court decision when she talked to the Baptist Press. The next day, an Associated Press article was published with the headline, "Abortion Reformer Sheds 'Jane Roe.'" Jane kept a low profile, and it wasn't until 1980, when she read a newspaper story that questioned whether Jane Roe existed at all, that she consented to an interview with a Dallas newspaper and then Good Housekeeping magazine. At one point, she said, "she'd sought to have an abortion because she was unemployed and depressed." Later in life, she referred to the ruling as "my law."
Facts are somewhat sketchy, but from what is reported in various articles, books, live interviews, documentaries, T.V. movies, and Jane Roe's two memoirs, I Am Roe (1994) and Won by Love (1998), certain truths can be gleaned.
A short time after she went forward with her lawsuit, Jane, who had liaisons with both men and women, met Connie Gonzalez. They lived together as a lesbian couple until Gonzalez had a stroke in 2004 (Jane claims in Won by Love that their relationship was platonic after 1992). Gonzalez reportedly later reflected on Jane, "She's a phony."
Much of the following information is culled from an article in The Atlantic by Joshua Prager.
Almost a decade elapsed before Jane Roe aligned herself with pro-choice activists and linked with feminist lawyer Gloria Allred. Allred increased Roe's exposure with media events, and shortly after, Roe declared she hoped to find her third child—the "Roe baby." It's been conjectured she did that for the money because she hadn't sought her second child (Roe gave up each of her three children for adoption). The National Enquirer offered their help, and they hired Toby Hanft, an advocate for connecting older women with the children they'd renounced. Through a long paperwork trail, Hanft found Roe's daughter, Shelley.
In a carefully orchestrated meeting, Hanft told Jane's daughter her mother's real name and alluded to her fame as someone who helped change the law. When Hanft got to the subject of abortion, Shelley said (speaking of her family), "We don't believe in abortion." That's when Hanft told Shelley her mom was Jane Roe. The woman Shelley imagined as a movie star when she was a child turned out to be the woman whose case made abortion legal. Shelley said, "This person had made it okay for people to go out and be promiscuous."
Jane and her daughter met via a phone call, and Jane told Shelley that she gave Shelly up because "I knew I couldn't take care of you." Jane mentioned the hope of meeting in person, but that would never happen. In 2013, however, Roe's children met at the oldest daughter's house in Katy, Texas.
In June 1989, The National Enquirer posted a story about the discovery of the "Roe baby." Even though they did not divulge her name, they revealed her as a pro-life woman living in Washington state. She was quoted (unnamed) in the article saying she might never be able to forgive her mother because she (Jane) wanted to abort her.
Later, Jane asked Shelley if she and Connie could visit her. Shelley, then married with a three-year-old son, was taken aback at the idea of her mother kissing another woman in front of her son. The two argued, and the conversation ended. Jane died In 2017, never having met "baby Roe."
Jane began attending church in 1995, after meeting Flip Benham (pro-life leader of Operation Rescue). In 1998, after being influenced by Priests for Christ leader Frank Pavone, Jane Roe became a Roman Catholic. She then changed her stance and became an advocate against abortion. It has been reported Jane Roe recanted her pro-life stance, saying she was paid to defend it, but that interview appeared three years after Jane Roe died, in the documentary AKA Jane Roe. The possibility remains that she was coerced to recant or that the quote was fabricated.
Five Important Quotes by Jane Roe
1. "I thought about myself and Jane Roe. I realized that she was a big part of me and that I would probably never get rid of her. She and I would have to come to some sort of agreement eventually. And do things together."—Quoted in From I Am Roe
2. In March 1995, Jane received a distressing call from a friend at the abortion clinic where Jane worked. The friend told her about some new neighbors. "For me, Norma McCorvey, also known as Jane Roe of the infamous Roe v. Wade abortion decision, to have Operation Rescue (a passionate pro-life organization) for a next-door neighbor was like having the Hatfields move in next door to the McCoys. My most bitter enemies and I would be sharing a common wall. I could feel a headache coming on."—Quoted in Won by Love (Later that same year, Roe became friends with Operation Rescue's head, Flip Benham. Soon after, she became an anti-abortion activist.)
3. "I wanted to think of Flip [Benham] as the man I had watched on the television screen as he laid his body in front of an abortion clinic in Wichita. The whole thing seemed unreal to me. I kept asking myself, What would drive so many people to give up four to six weeks of their lives to travel to Wichita, knowing that they would be thrown into jail? I mean, I gave up a lot of my time to push for legal abortion, but these people were willing to go to jail to stop it. I never met a pro-choice group with that kind of commitment."—Quoted in Won by Love
4. After she became friends with people from Operation Rescue: "I needed something to wear to church, so I drove over to the mall, looking nervously up at the sky as I walked in, certain that the mere thought of Norma McCorvey, Jane Roe of Roe v. Wade, buying clothes so she could look presentable in church, would be enough to call fire out of the sky… Suddenly, the word church sounded so threatening I could barely contain myself. I was fidgeting during the entire (though relatively short) drive to the church building, feeling not unlike a woman being driven to her execution. As we parked the car, I looked up at Hillcrest church and wondered what in the world I was doing there."—Quoted in Won by Love
5. "I'll be serving the Lord and helping women save their babies," Norma McCorvey said after her alleged conversion. "I will hold a pro-life position for the rest of my life. I think I've always been pro-life. I just didn't know it."
What Do We Make of Jane Roe?
What we do matters more than just to ourselves. By our actions, we touch the lives of untold others—for good or for ill. So much controversy surrounds the life and actions of Norma McCorvey (aka Jane Roe). It's easy for facts to get muddied or fabrications to emerge for sensationalist purposes. Ultimately, even in the life of someone like Norma McCorvey, we know God can and will work through any circumstances for His glory and our good.
Further Reading:
Norma McCorvey, the Jane Roe in Roe v. Wade
What Is the Christian Perspective on Roe v. Wade?
30 Pro-Life Bible Verses and Christian Quotes
Photo Credit: ©Getty Images/Travis Lindquist/Staff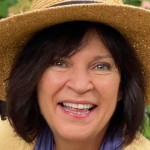 Lisa Loraine Baker is the multiple award-winning author of Someplace to be Somebody. She writes fiction and nonfiction. In addition to writing for the Salem Web Network, Lisa serves as a Word Weavers' mentor and is part of a critique group. She also is a member of BRRC. Lisa and her husband, Stephen, a pastor, live in a small Ohio village with their crazy cat, Lewis.
This article originally appeared on Christianity.com. For more faith-building resources, visit
Christianity.com.
---