How Can Southern Baptist Leaders Set Things Right?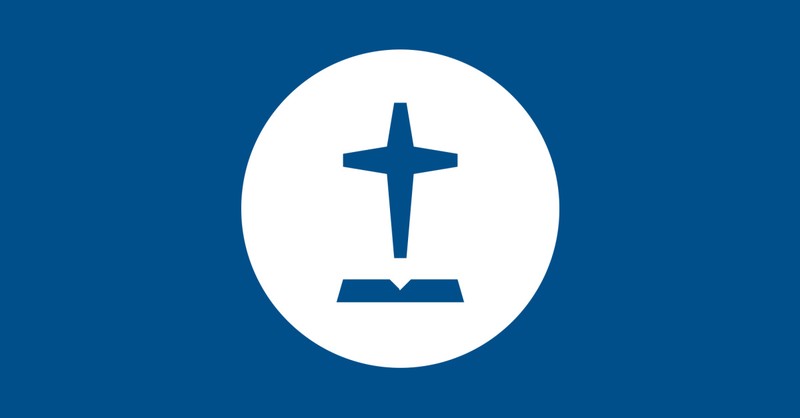 If you have Baptist churchgoing friends in your news feed, then by now you have likely heard of the scandals rocking the Southern Baptist Convention at the moment. Sexual abuse, misuse of power, accusations of racism, heated doctrinal disagreements, and personality clashes have left many in the congregation reeling. Beth Moore, a loved and respected Bible teacher and Bible study writer for Lifeway has stated that she is moving on from the SBC. Russell Moore, former president of the Southern Baptist Ethics and Religious Liberty Commission drew the ire of many when he became politically outspoken against Donald Trump in 2016, and this year has also moved on from the SBC.
These exits are public, painful, and have stirred up a great deal of emotion for a congregation that was already undergoing a personality crisis. Of course, there is the usual choosing of sides, and the glorification of whatever "celebrity" person happens to be on "our" side of the thing. Frankly, it's all disgraceful. But why are they leaving? Is there really a faith exodus, what does this mean for Christianity in America, and will it cause damage to how others see Christ and the Church in general?
This Week Will Be Revealing
As the SBC meets this week in Nashville, the eyes of many are looking to see how things are handled, and what direction the nation's largest non-Catholic denomination ends up going. What will be addressed? What will be avoided? How does a large network of churches handle such a crisis? I grew up in a Southern Baptist church, am an ordained Southern Baptist minister, and have spent many years serving in a Baptist context. My heart is pained for what I see happening in this convention today for three simple reasons: the denomination, and the American church by extension, has often chosen human wisdom over God's wisdom, politics over missions, and self over faith.
I won't get into the details of the issues facing the SBC here, because you probably already know. What I will address here is an honest view of why we are here and a way out. So how did we get here? As John writes to the Church in Ephesus, we have lost our first love.
Human Wisdom or God's Wisdom?
"Yet I hold this against you: You have forsaken the love you had at first." -Revelation 2:4
This is one of the most startling passages of Scripture. At the beginning of Revelation, we have a record of the message Jesus has for various churches that have been planted in the years after the Ascension. This passage in chapter 2, directed to the church at Ephesus, seems strikingly applicable for our churches today in the US. The last several years have seen Southern Baptist leadership argue about Calvinism, Bible translations, politics, race relations, and gender roles. In the midst of these debates, there have been accusations (and confirmations) of sexual sin and cover-ups at the highest levels of leadership. In the last four years, support of Trump has become a lightning rod issue.
We must understand this: the world without Christ is going to hate Christ, and by extension hate those who follow him. Believers should not expect a great deal of friendliness. Yet as the world continues to careen further and further into sin, it creates a vivid example of hope in Christ against the futility of culture. It is not for us to slide into that sin with the rest of culture. Let us instead root out evil in our midst where we find it, based on Scripture, embrace the contrast with culture, and share not another set of futile ideas, but the hope, the true hope, that sets us free.
Politics or Missions?
We are referred to as the Evangelical church, but none of the stuff we debate regularly really has much to do with evangelism. Little of what we discuss on social media really has much to do with the fact that the world without Christ is lost and dying, and it is within our power and responsibility to meet that world with the power and glory of Jesus.
Revelation 2:2-4 tells us this: "I know your deeds, your hard work and your perseverance. I know that you cannot tolerate wicked people, that you have tested those who claim to be apostles but are not, and have found them false. You have persevered and have endured hardships for my name, and have not grown weary. Yet I hold this against you: You have forsaken the love you had at first."
There are many good works coming from churches everywhere. There are pastors serving with their whole hearts to encourage and build up. This is confirmed in every neighborhood where there is a healthy, Christ-centered congregation. We must remember that the local church is often not represented by the headline drama, and accordingly avoid throwing out the baby with the bathwater. Believers at every level, Southern Baptist or not, must decide to embrace the gospel over whatever politics are in vogue at the moment. Leaders and popular opinions change regularly, yet the gospel is unchanging. Speaking the truth of Jesus is never wrong.
Self or Faith?
"Consider how far you have fallen! Repent and do the things you did at first. If you do not repent, I will come to you and remove your lampstand from its place" – Revelation 2:5
At the end of the day, as believers, we have to love Jesus more than we love anything else. We have to embrace the fact that lost people are going to act like lost people. While we are saddened by the choices and direction of culture, moving increasingly away from God and towards destruction, we cannot allow ourselves to be caught up in that very same destructive behavior. We must embrace church discipline over the fear of what people might think. We must not shy away from the truth, but face it head-on knowing that God is the author of truth and that there is nothing hidden that will not be brought to light.
As I said previously, I spent many years of my life in the Baptist tradition, primarily because of the deep dedication to missions I saw there. That is a conversation worth having. Regardless, I always considered myself a 'believer' before I was a 'Baptist.' Our identity as believers in Christ far outweighs our allegiance to any denomination. Denominations are human-created concepts where we can attempt to hold one another accountable. Nothing more.
It is my hope and prayer that this week will see positive movement from a denomination seeking to find its moorings, and I hope they find that in Christ. I further pray all believers in Christ from every denomination will embrace the call to share the good news of Jesus with a world that is lost and helpless, and that this will begin with me.
Photo credit: ©SouthernBaptistConvention
Jason Soroski is a homeschool dad and member of the worship team at matthias lot church in St. Charles, MO. He spends his free time hanging out with his family, exploring new places, and writing about the experiences. Connect on Facebook or at JasonSoroski.net.